As outdoors folks we go out, harvest it and bring it back… It's what we do.
We do it because we love our fishing, hunting and gathering. We also do it because the food we bring home is the healthiest and most flavorful food on the planet. However, it only maintains those qualities if you can get it home fresh, cooled or quickly frozen.
Therein lies our problem, our constant challenge that amounts to a boundary on how far you can go, what you can harvest and how long you can stay. Our solution to bring this challenge within our control is to buy coolers and bags of ice and blocks of ice and dry ice and, well… you get it.
Thankfully now we can take control of our outdoor adventures like never before with the Dometic CFX3 series of Powered Coolers.
For the passionate, traveling angler, the most efficient use of a highly portable, rugged powered cooler is to fill it full of bait and bring it back full of the catch.
For past few years, halibut seasons have been getting a bit more liberal. As a result, more fishermen gunning for the big flatties are finding what successful anglers have known for years: There's no substitute for quality bait. That quality and quantity of octopus, squid and horse herring does not come cheap so wasting it is not an option. If there is a better way to keep that bait at it's best than to keep it frozen until it's needed then I don't know what it is!
Rigging halibut baits takes time so I'll often rig them a day or two before and freeze them individually, complete with hooks, leaders & swivels. Obviously, fishing frozen pre-rigged baits is not possible without an on-board freezer or at least one in the truck and that's where the Dometic powered cooler comes in. If you've been struggling having halibut steal your bait, then let them try to chew on a "baitsicle"… it's a dirty trick but those darn halibut deserve it!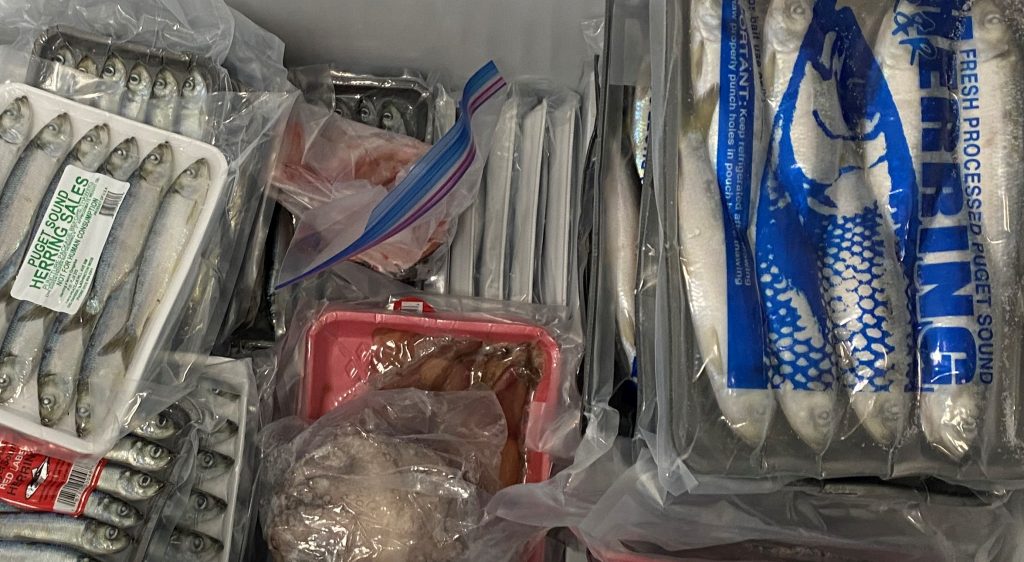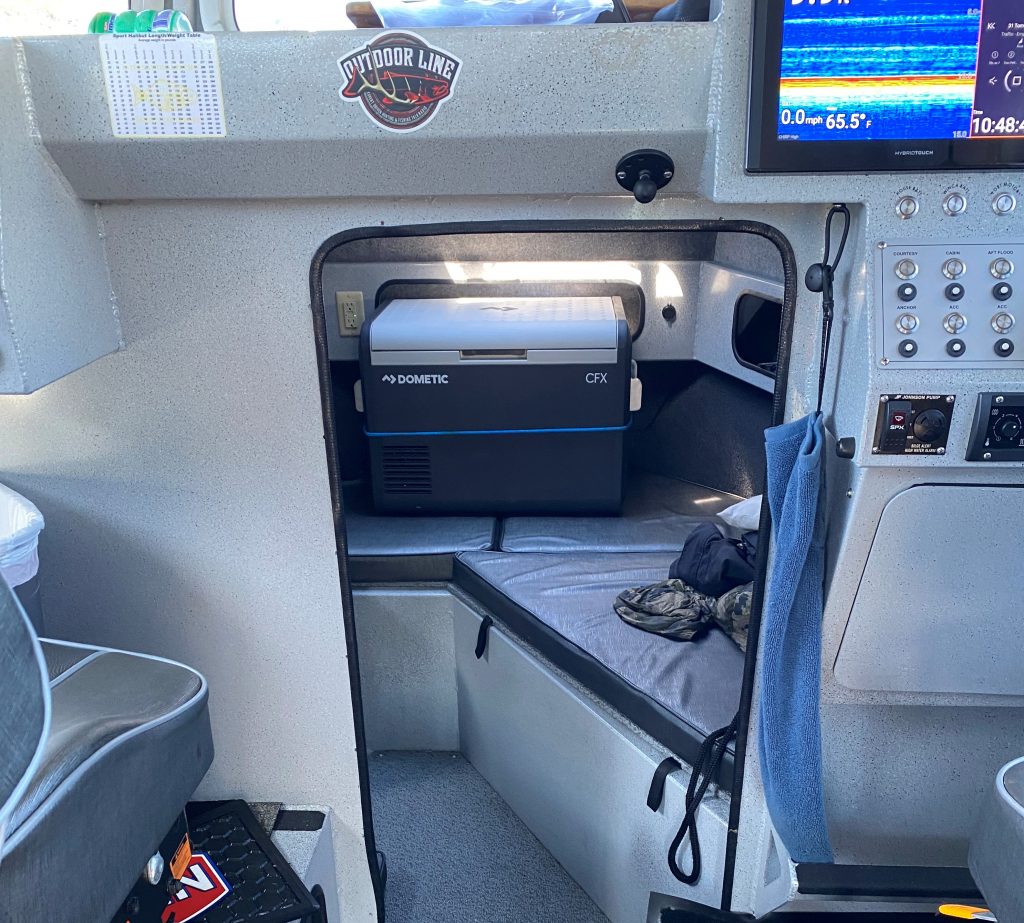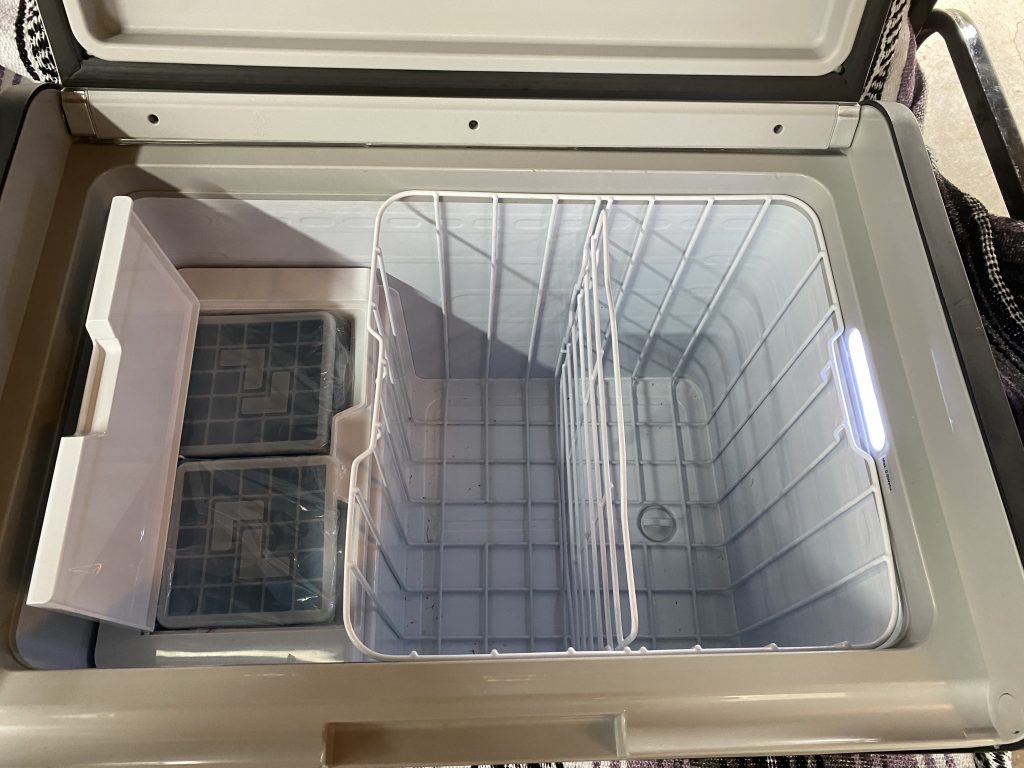 So how does the Dometic CFX 3 stand up to punishment? I placed this unit in the bow of my boat and busted through Puget Sound, San Juan Island and Buoy 10 chop for nearly two months. All this unit did was keep our bait frozen. Absolutely flawless operation.
How about weight? The CFX3 55IM weighs 47lbs empty with a listed capacity of 83 cans. A comparable 65 Qt. roto-molded cooler weighs 30lbs empty with a capacity of only 42 iced cans. In the end, the weight difference is negligible.
What's all this mobile cooling power going to do to your electrical system? You probably will not notice it! On the 12V DC side will cost you 8.9 Amps until it reaches the selected temp then coasts at 2 Amps. Using the 120V AC plug will nick you a paltry 0.84 Amps.
Ice is heavy, melts rapidly and you can only "rent" it. Step up to a Dometic CFX 3 and you'll be owning the most efficient and versatile cooler you've ever experienced.
Oh, and you'll be buying a lot less frozen water…
Tom Nelson Theoutdoorline.com 710ESPN Seattle