Trout fishing picks up steam in autumn and early winter, plus coastal razor clam digging opportunities increase Leave a reply
It's that time of the year when we change up our normal fishing routines and break out a jar of Power Bait or salmon eggs, a container of nightcrawlers or your favorite lure or spoon.
"We are doing our best to create some trout fishing opportunities at a time when other fisheries are winding down," said Justin Spinelli, a Washington Department of Fish and Wildlife (WDFW) trout biologist. "Hopefully this new program we've instituted will boost participation and lead to getting more people into the sport."
The program created earlier this year by WDFW found ways within their tight budget to raise thousands of rainbow trout in a few Puget Sound region hatcheries to catchable size – 8 to 11 inches – for a late-season fishery.
WDFW is planting around 27,000 rainbow trout along the I-5 corridor in 12 lakes within Whatcom, Skagit, Snohomish and King counties.
In fact, Green Lake in North Seattle was already planted this past week with 1,611 catchable-sized trout. Other lakes receiving some early plants from Oct. 21-23 are Fivemile, 616; and Steel, 804 in King County; Ballinger, 804; and Silver, 1,005 in Snohomish County; and Padden, 1,000 in Whatcom County.
Beaver Lake in Issaquah was planted late this past week with 1,250 trout averaging 2 pounds apiece. Beaver will also get another 1,250 just prior to Thanksgiving.
"During this pilot program, we plan to monitor and conduct creel surveys so we can get an idea on participation and success," Spinelli said.
The centerpiece to this program is offering easy access to nearby in-city lakes with hungry trout and keeping the fishery easy to learn without needing expensive gear.
"We're trying this out in urban centered areas," he said. "We know a lot of people in the cities may be interested in going fishing."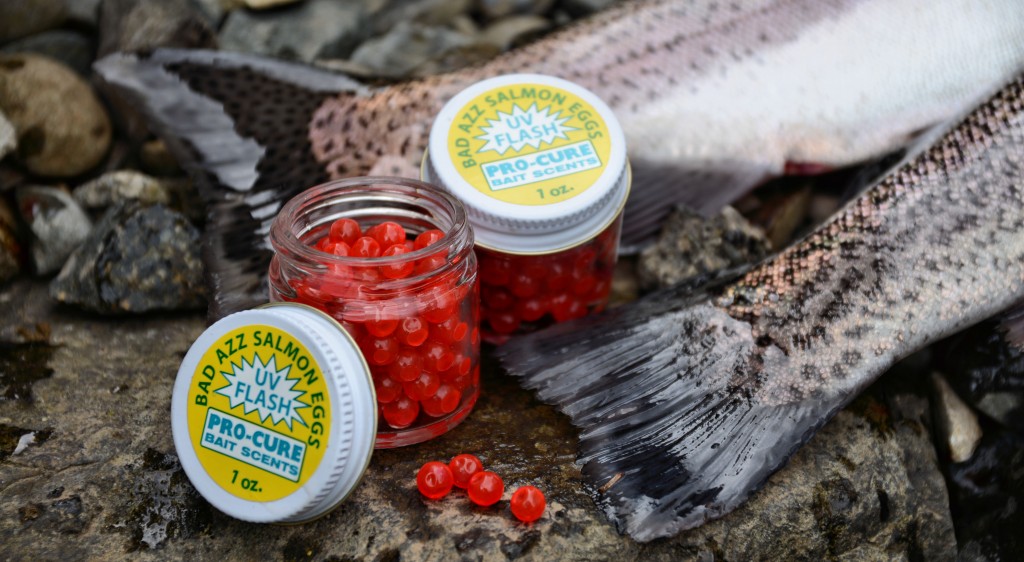 Here are scheduled plants (most lakes are open year-round except two have seasonal dates):
King County – Green, 3,600; Steel, 1,600 (reopens Nov. 1-Jan. 5 only); and Fivemile, 1,200. Snohomish County – Gissburg Ponds, 2,000; Tye, 2,000; Silver, 2,000; and Ballinger, 1,600. Skagit County – Clear, 1,500; and Cranberry, 1,750. Whatcom County – Padden, 1,750 (reopens Nov. 1-Jan. 5 only).
Goodwin Lake in Snohomish County is another popular Puget Sound region late-season trout fishery and will receive a plant of 5,000 trout in December.
The popular "Black Friday" trout fisheries will allow anglers a noteworthy escape the day after Thanksgiving. This includes thousands of fat trout averaging 1 to 1.3 pounds going into more than a dozen southwest Washington lakes.
Clark County – Klineline, 2,000; and Battle Ground, 2,000. Cowlitz County – Kress, 2,000. Klickitat County – Rowland, 2,000. Lewis County – Fort Borst Park Pond, 2,000; and South Lewis County Park Pond, 2,000. Pierce County – American, 2,000; and Tanwax, 1,000. Thurston County – Black, 1,000; Ward, 300; Long, 1,000; and Offutt, 1,000.
Those planning a trip to eastern Washington should also pack their trout gear as some lakes received a good dose of fry plants this past spring. These lakes will be open from Nov. 29 through March 31 and expect the trout to average 8 to 11 inches.
In Stevens County, Hatch was planted with 10,000 trout, and Williams, 12,000. On the Lincoln/Adams county line Fourth of July got a healthy plant of 80,000. In Spokane County, Hog Canyon received 20,000.
Elton Pond in Yakima County open from Nov. 29 through March 31 will be planted with 2,000 trout averaging 1.2 pounds.
Look on the WDFW website for statewide lake planted in late fall and winter at www.wdfw.wa.gov/fishing/plants/weekly/. Most seasonal lakes close after Thursday (Oct. 31) so be sure to check the pamphlet on what is still open or closed.
Word on coastal razor clams
Coastal razor clam lovers now have more places to seek out one of the most prized shellfish in the Pacific Northwest as the latest series of digs began this past Saturday on four beaches.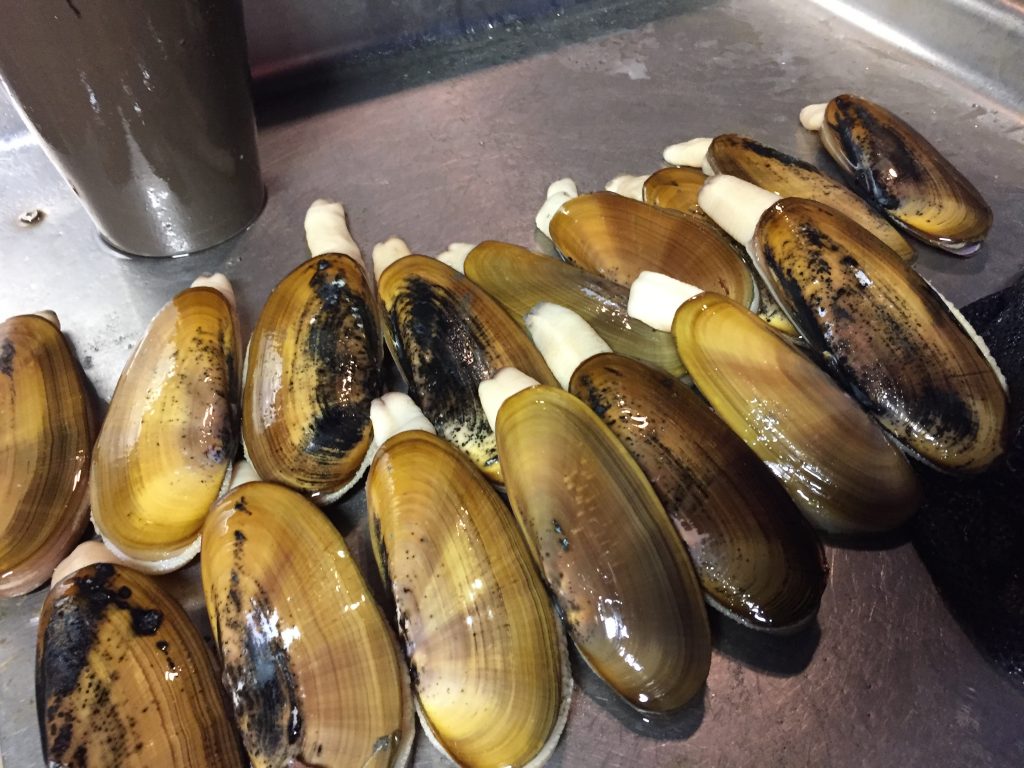 Digging is open Monday (Oct. 28) at Long Beach, Twin Harbors and Copalis (minus-1.2 foot low tide is at 7:33 p.m.); Tuesday (Oct. 29) at Long Beach, Twin Harbors and Mocrocks (-1.4 at 8:18 p.m.); Wednesday (Oct. 30) at Long Beach, Twin Harbors and Copalis (-1.2 at 9:03 p.m.); Thursday (Oct. 31) at Long Beach, Twin Harbors and Mocrocks (-0.8 at 9:50 p.m.); and Friday (Nov. 1) at Long Beach, Twin Harbors and Copalis (-0.2 at 10:38 p.m.). No digging is allowed before noon of each digging date.
The first digs of the 2019-2020 season began late last month and success was excellent with 18,000 diggers at Long Beach taking home 296,000 clams.
"Digging went really well on (Sept. 27-29) during the first series opener at Long Beach," said Dan Ayres, the head WDFW coastal shellfish manager. "It was as close to limits as you can get (the first 15 clams dug regardless of size or condition is a daily per person limit)."
A slight spike in domoic acid at Twin Harbors and Long Beach in razor clam test samples caused some concerns early last week but remained well under the 20 parts per million (ppm) cutoff range.
Samples collected by WDFW showed 8 ppm at Long Beach north and 6 ppm at Long Beach middle on Oct. 20, and 7 ppm at Long Beach north and 6 ppm at Long Beach middle on Oct. 24; and 6 ppm at Twin Harbors north and 4 ppm on Twin Harbors middle on Oct. 20 and 3 ppm at Twin Harbors north and 6 ppm at Twin Harbors middle on Oct. 24. Test samples taken at Copalis and Mocrocks were 2 ppm on Oct. 15.
"I know it puts a damper on people's travel plans when we can't make announcements sooner than later," Ayres said. "But we need to weigh on the side caution anytime we see an increase of marine toxins in clams.".
Ayres says there has been reports of folks on beaches seeing dead razor clams on beaches.
"We've had on and off reports of small fingernail size clams found dead on beaches, and while it does seem spooky it isn't anything to be concerned about," he said. "We've got a really strong young clam population and they can't all survive."
Rough surf and nasty weather conditions pushed some juvenile razor clams high up on beaches where the likelihood of survival is minimal.
Diggers who plan to hit the coastal beaches this week should be prepared for inclement weather and surf condition as well as digging in complete darkness. Be sure to bring a strong lantern and headlamp, keep an eye out for young ones, remember where you parked your vehicle and always watch out for the surf.
More digs are planned on Nov. 1, 11, 13, 15, 17, 24, 26, 28 and 30 at Long Beach, Twin Harbors and Copalis; and Nov. 12, 14, 16, 25, 27 and 29 at Long Beach, Twin Harbors and Mocrocks. Dec. 10, 12, 14, 16, 23, 27 and 29 at Long Beach, Twin Harbors and Mocrocks; and Dec. 11, 13, 15, 26 and 28 at Long Beach, Twin Harbors and Copalis.