Skip the autumn chores and head out for the Marine Area 11 winter Chinook salmon fishery beginning Nov. 1 along with plenty other fisheries on tap right now Leave a reply
Contributed by Mark Yuasa, WDFW
The list of fishing opportunities continues to expand as we head into November and topping the list is winter Chinook salmon, many west side rivers reopening for fishing along with more possible coastal razor clam digs!
In south-central Puget Sound (Marine Area 11) covering all fishing grounds from the north tip of Vashon Island to the northernmost Tacoma Narrows Bridge is currently open for coho and chum salmon through Oct. 31. The daily limit is two salmon with no minimum size limit and all Chinook salmon must be released. Fishing was very slow for coho salmon with no reported fish retained this past week in creel checks (see below).
The Marine Area 11 winter Chinook salmon season gets underway Nov. 1 through Dec. 31 with fishing allowed Sundays through Wednesdays only but could close sooner depending on in-season updates. The daily limit is two salmon and up to one hatchery-marked Chinook salmon may be retained. Chinook minimum size is 22 inches and release all coho salmon and wild Chinook salmon.
Trigger actions for closing Marine Area 11 are a total Chinook salmon encounter limit of 1,093, an unmarked encounter limit of 256, and a sublegal encounter limit of 732. Commencement Bay remains under permanent rules listed in the 2022/23 rules pamphlet and is closed for chum salmon retention.
Popular fishing locations in Marine Area 11 are the Point Defiance Park area off Tacoma aka the Clay Banks, Point Dalco on the south side of Vashon Island, the "flat area" off the entrance to Gig Harbor, Quartermaster Harbor, Girl Scout Camp in Colvos Passage, Dolphin Point off northeast side of Vashon Island and south of the Southworth Ferry Landing.
Central Puget Sound (Marine Area 10) is also open for coho and chum salmon through Monday, Oct. 31. The salmon daily limit is two with no minimum size and release Chinook salmon. The Sinclair Inlet and Port Orchard fishery area is closed for chum salmon retention.
Recent catch estimates: In Marine Area 10 from Sept. 21-23 an estimated 67 boats with 213 anglers retained 29 coho salmon and released 53 coho salmon. In Marine Area 11 from Sept. 21-23 an estimated 34 boats with 60 anglers retained no coho salmon and released 112 coho salmon.
For those looking for other salmon fishing options be sure to try southern Puget Sound (Marine Area 13) open for hatchery Chinook and hatchery coho salmon (release chum salmon); and Hood Canal (Marine Area 12) is open Nov. 1-30 for chum salmon only and includes the popular Hoodsport Hatchery Zone.
Another good late-season salmon fishery is Grays Harbor (Marine Area 2-2) in the south channel of East Bay which is open for coho salmon from Nov. 1-30.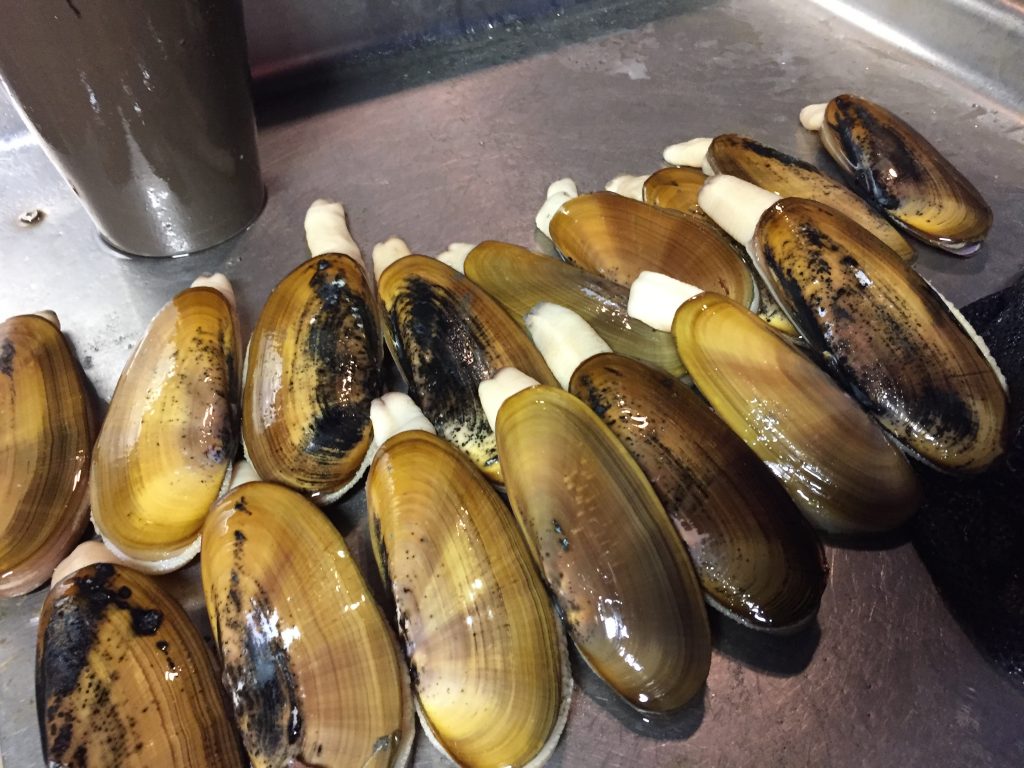 Coastal razor clam update
Coastal razor clam diggers have been "happy as clams" with excellent digging in October at Long Beach, Twin Harbors and Copalis beaches.
More tentative digging dates are set Nov. 6-13; Nov. 22-28; Dec. 4-12; and Dec. 20-28 including the Thanksgiving and Christmas holidays. Final approval of digs is usually announced about one to two weeks prior to each opening and each series is dependent on marine toxin testing.
Digging in late September was postponed due a spike in a marine toxin known as domoic acid. Since then, levels had fallen below the health guidelines set by the Washington Department of Health (DOH) for safe consumption.
This natural toxin known as pseudonitzschia – the diatom that can produce domoic acid – produced by certain types of marine algae can be harmful or even fatal if consumed in enough quantities.
All except Mocrocks beaches are open and the latest marine toxin levels at Mocrocks were below the health guideline level. However, DOH requires two test samples taken 10 days apart, must fall under the health guideline level before a beach can reopen for razor clam digging. More test samples will be collected by WDFW next week. Fingers crossed Mocrocks reopens very soon!
Summer assessments of razor clam populations revealed a robust population on Long Beach, Twin Harbors, Copalis and Mocrocks beaches. Digging opportunities during the 2022-2023 season should mirror the remarkable digging last season. For details, go to https://wdfw.wa.gov/publications/02334.
Not all beaches are open for every dig, so diggers are encouraged to make sure their intended destination is open before heading out. The most successful digging occurs between one and two hours before the listed time of low tide.
Digging is prohibited in the razor clam reserves, which are marked by 10-foot poles with signs. The reserves are located just south of the Ocean City approach on Copalis; and 2.8 miles north of the Oysterville approach on Long Beach.
The daily limit is 15 razor clams per person. Under state law, a daily limit consists of the first 15 clams dug regardless of size or condition, and each digger's clams must be kept in a separate container.
All diggers age 15 or older must have an applicable fishing license to harvest razor clams on any beach. Licenses may be purchased on WDFW's licensing website, and from hundreds of license vendors around the state. Options include a three-day razor clam license to an annual combination fishing license. WDFW recommends buying your license before visiting coastal beach communities.
For more information, go to the WDFW's razor clam webpage at https://wdfw.wa.gov/fishing/shellfishing-regulations/razor-clams.
Nibbles and bites
Early indications are the Puget Sound squid jig fishery is off to a slow start but that could change in a heartbeat around local piers and marine waterways. There have been some reports of squid caught off the piers in the Tacoma area but those aren't the winter variety that everyone clamors for during the fall and winter season.
Squid jigging has seen a substantial increase in participation over the several past years especially since accessibility is simple and success are rates are especially good when returns are strong.
Usually from September through February, millions of these jet-propelled squid migrate into Puget Sound as they prepare to spawn.
Local squid are referred to as "Pacific squid" or "market squid" and measure 4 to 12 inches with a short-term one-year life cycle.
The best squid action occurs at night but when abundant you can find them even during daylight hours on mainly a flood tide. Popular places to catch them are along the Seattle waterfront at Piers 57, 62, 63, 69, 70 or the Seattle Aquarium Pier. Other locations are the Seacrest Boathouse Pier in West Seattle; Edmonds Pier; Des Moines Pier; Redondo Pier; A-Dock and Shilshole Pier; Point Defiance Park Pier; Les Davis Pier in Tacoma; Fauntleroy Ferry Dock; Illahee State Park Pier; and the Waterman and Indianola piers in Kitsap County. You can find more information at http://wdfw.wa.gov/fishing/shellfish/squid/.
Several Puget Sound marine areas are open daily for winter recreational crab fishing through Dec. 31. They include east of the Bonilla-Tatoosh line (Marine Area 4), Sekiu-Pillar Point (Area 5), eastern Strait of Juan de Fuca (Area 6), San Juan Islands (Area 7), eastern side of Whidbey Island (Areas 8-1 and 8-2), northern Puget Sound/Admiralty Inlet (Area 9), and Hood Canal north of a line projected true east from Ayock Point (Area 12). Coastal areas are open year-round for crab fishing. For details, go to https://wdfw.wa.gov/fishing/shellfishing-regulations/crab.
Fishing is reopening on most coastal rivers for salmon and all game fish beginning Saturday, Oct. 29, on the southern coast and Monday, Oct. 31, on the northern coast. Some rivers in the Puget Sound region have also reopened for late coho opportunities.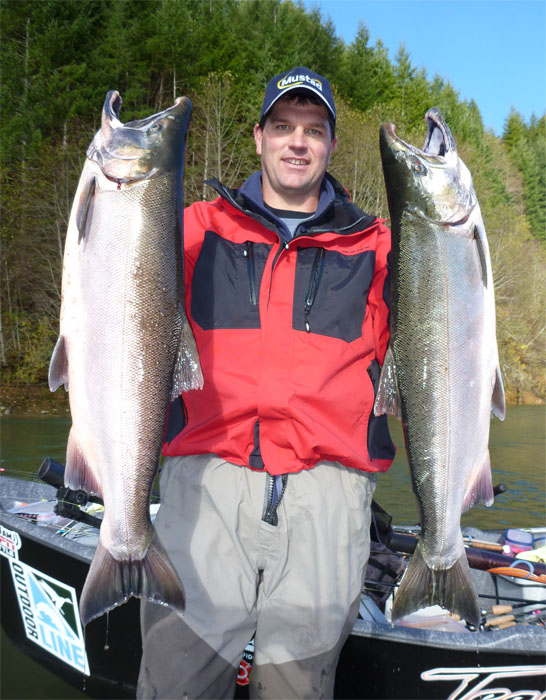 WDFW fishery managers in a news release indicated stock assessment information and increased flows from the recent precipitation suggest salmon in many rivers have been able to migrate upstream to spawning grounds, following the unprecedented low flows we've experienced over the last month.
On the southern coast from the Moclips River south to the Bear River fishing will reopen Saturday, Oct. 29 under current permanent regulations for salmon and all game fish species.
On the northern coast from the Quinault River north to the Sol Duc River fishing will reopen Monday, Oct. 31 under current regulations for salmon (all Chinook salmon both wild and hatchery must be released) and all game fish species. The Queets River system (Clearwater and Salmon rivers) are closed until further notice to all fishing due to emerging conservation concerns associated with recent in-river fishery activity.
The Snohomish, Snoqualmie and Skykomish rivers will open for all coho salmon fishing on Saturday, Oct. 29 through Nov. 6 after WDFW fishery managers determined that spawning escapement goals had been achieved. The salmon daily limit is two with a minimum size of 12 inches and release all salmon other than coho salmon. For a list of specific rivers reopening by check the WDFW emergency regulations.
(Mark Yuasa is a Washington Department of Fish and Wildlife Communications Manager and was the fishing and hunting reporter at The Seattle Times for 28 years.)