After a slight delay in the season, coastal razor clam fans can finally dig into some beaches starting Sept. 28-30; winter Dungeness crab fishing also gets underway Saturday (Oct. 1) Leave a reply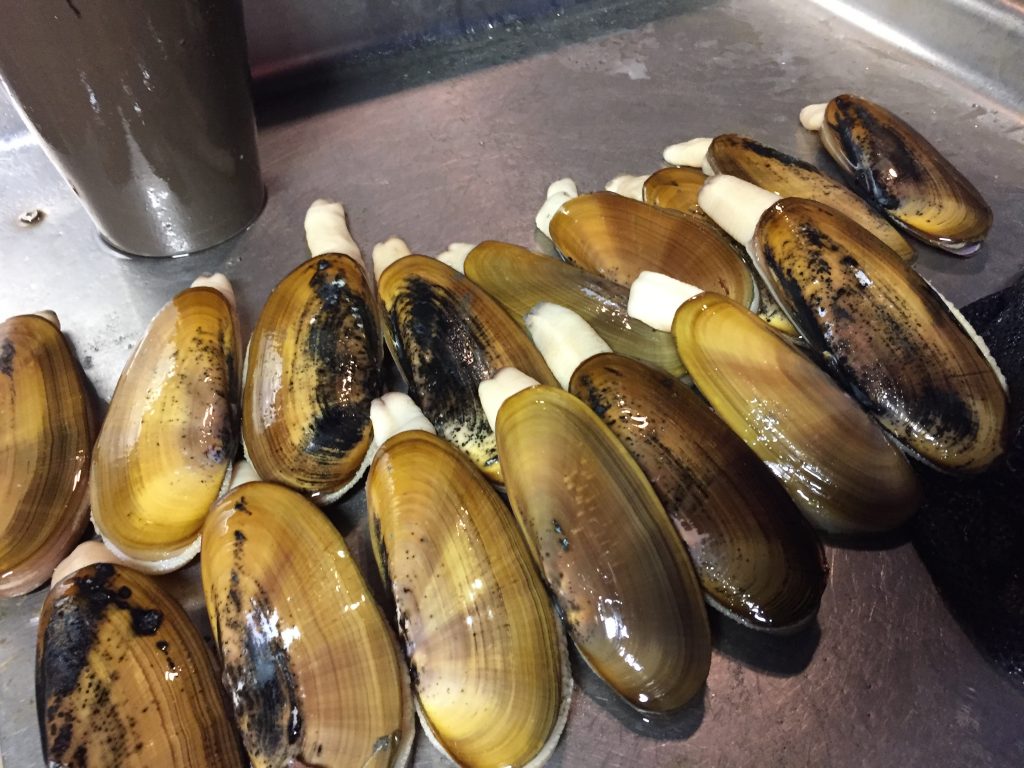 Contributed by Mark Yuasa
Coastal razor clam fans and Puget Sound Dungeness crab afficionados can rejoice!
After a brief delay in the coastal razor clam season, diggers have the green light to proceed with digging beginning Wednesday (Sept. 28) and several areas of Puget Sound are opening for Dungeness crabbing on Saturday (Oct. 1).
"After taking a short pause to allow for more marine toxin testing, we're happy to report that razor clams on these beaches are safe to eat and pleased to get digging started," Dan Ayres, the Washington Department of Fish and Wildlife (WDFW) coastal shellfish manager said in a news release. "As usual, we'll continue to test and monitor the situation closely prior to all future planned openings."
The following digs during evening (p.m.) low tides were approved after marine toxin results from the Washington Department of Health (DOH) showed razor clams are safe to eat on Sept. 28, Wednesday, 9:06 p.m.; -0.3 feet; Long Beach, Twin Harbors, Copalis; Sept. 29, Thursday, 9:51 p.m.; -0.4 feet; Long Beach, Twin Harbors; and Sept. 30, Friday, 10:43 p.m.; -0.2 feet; Long Beach, Twin Harbors, Copalis.
Marine toxin levels at Mocrocks beaches remain above the DOH's health guideline level. The DOH requires two test samples taken 10 days apart, must fall under the health guideline level before a beach can reopen for razor clam digging.
Not all beaches are open for every dig, so diggers are encouraged to make sure their intended destination is open before heading out. The most successful digging occurs between one and two hours before the listed time of low tide.
The daily limit is 15 razor clams per person. Under state law, a daily limit consists of the first 15 clams dug regardless of size or condition, and each digger's clams must be kept in a separate container.
All diggers age 15 or older must have an applicable fishing license to harvest razor clams on any beach. Licenses may be purchased on WDFW's licensing website, and from hundreds of license vendors around the state.
Summer evaluations of coastal razor clam populations by WDFW showed a strong number of razor clams that should allow a liberal number of tentative digging dates through Dec. 28 and will most likely carry on well into spring of 2023. Digs are also planned around the Thanksgiving and Christmas holiday periods too.
"Our summer assessments showed that while we are behind last year's record number of razor clams, we still have more than enough clams to offer a similar season structure to (the 2021-2022) season," Ayres said.
At Long Beach from the Columbia River north to the mouth of the Willapa Bay, the total allowable catch (TAC) is 5.9-million razor clams for the 2022-2023 season.
Twin Harbors beaches from Willapa Bay north to the south jetty at the mouth of Grays Harbor has a TAC of 2.3-million razor clams for 2022-2023.
At Copalis Beach from the north jetty at the mouth of Grays Harbor to the Copalis River, has a TAC state share of 2.9-million razor clams.
At Mocrocks beaches from the Copalis River to the south boundary of the Quinault Indian Reservation, the TAC state share is 1.96-million razor clams.
Kalaloch from the South Beach campground north to Olympic National Park Beach Trail 3, will be closed and still has a very depressed clam population.
The 2021-2022 season offered 119 digging dates and generated an enormous revenue of $71.7 million by diggers (474,427 digger trips) who visited the small coastal communities.
According to the 2022-2023 WDFW "Razor Clam Management Plan," nothing has come close to that figure since economic data was tallied during the 1997-1998 season.
Stores, tackle shops, restaurants and gas stations rely on these opportunities during the lean tourist times in autumn, winter, and spring to help boost their economy.
The 2022-23 Razor Clam Management Plan can be found at https://wdfw.wa.gov/fishing/shellfishing-regulations/razor-clams#management. For more information, go to https://wdfw.wa.gov/fishing/shellfishing-regulations/razor-clams.
Winter Dungeness crab fishing resumes on Saturday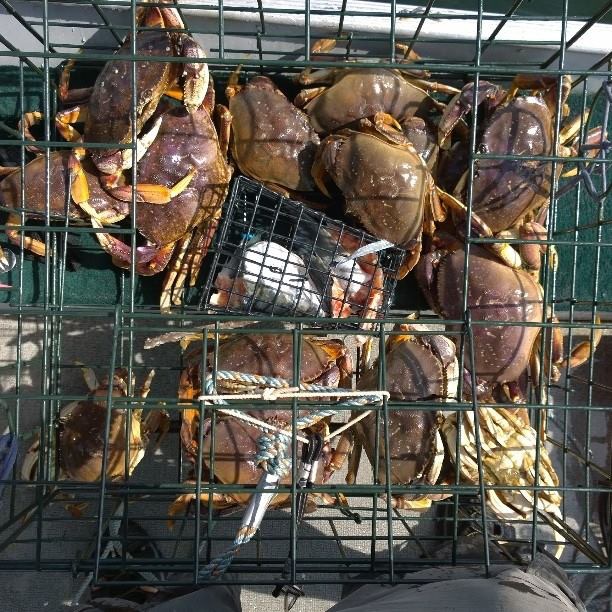 Several Puget Sound marine areas will reopen for winter recreational crab fishing beginning on Saturday, Oct. 1.
They include east of the Bonilla-Tatoosh line (Marine Area 4), Sekiu-Pillar Point (Area 5), eastern Strait of Juan de Fuca (Area 6), San Juan Islands (Area 7), eastern side of Whidbey Island (Areas 8-1 and 8-2), northern Puget Sound/Admiralty Inlet (Area 9), and Hood Canal north of a line projected true east from Ayock Point (Ara 12) will reopen daily for recreational crab fishing from Oct. 1 through Dec. 31.
Openings were approved by WDFW shellfish managers based on harvest estimated using catch record card information from the summer season and what is expected to occur during the winter season.
Central and southcentral Puget Sound (Areas 10 and 11) will remain closed due to uncertainties related to the amount of state share estimated to be taken in the summer recreational fishery. Managers will re-evaluate the harvest estimates from Marine Areas 10 and 11 after the Catch Record Card (CRC) reporting period closes and all data is entered to determine if enough quota remains to allow a winter fishery.
Hood Canal (Area 12) south of a line projected true east from Ayock Point, and southern Puget Sound (Area 13) will remain closed for the remainder of 2022.
The daily limit in all Marine Areas will be five for Dungeness crabs, six for Red Rock crabs, and six for Tanner crabs. All Dungeness crabs retained during this time must be recorded on a winter catch record card.
Crabbers can test their skills at identifying different types of crab in Puget Sound and their understanding of regulations and best practices by taking the crabber knowledge quiz. Visit the WDFW recreational crabbing seasons and areas page to learn more.
(Mark Yuasa is a Washington Department of Fish and Wildlife Communications Manager and longtime local fishing and outdoor writer.)