Central Washington salmon fishing is topping the "must do" list, but there's also plenty of other memorable activities here for everybody to enjoy Leave a reply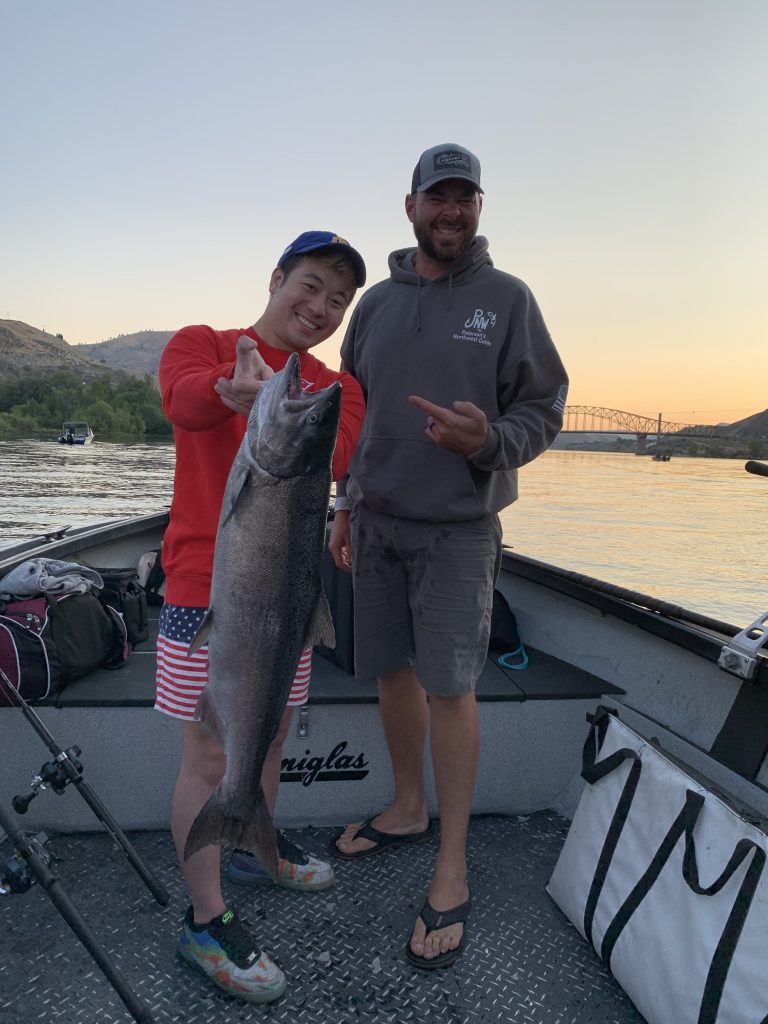 By Mark Yuasa
When families and friends have a fun time together, it builds a bond that can last a lifetime. Traditions are developed, and they often lead to repeat adventures for years to come.
I recently had a chance to experience one of those memorable "bonding" moments with my two sons (Taylan and Tegan) and Uncle Paul Yuasa on a two-day summer salmon fishing excursion to central Washington.
Sure, the primary goal was chasing chinook and sockeye along the 65-plus mile stretch of Upper Columbia River from Wenatchee to Brewster, but turning it into a multi-purpose outing can definitely score you "brownie points" and the eternal "remember when" chats with your family or significant other.
"This region of the state has so many things for families to do, and making sure everyone is happy will allow you to keep coming back to enjoy a great salmon fishery," said Aaron Peterson, owner of Peterson's Northwest Guide Service (https://www.petersonsnorthwest.com/ or 425-220-2928), who has fished the area for two decades.
"I don't know a better place like the Wenatchee and Lake Chelan areas where you can take in wine tasting; go camping or hiking; check out the great restaurants, breweries and bars; and cool off at the water park," Peterson said. "I'm an avid golfer and during my free time I'll go to one of the 12 local or more golf courses."
Our fishing trip this past Thursday started near Wenatchee on the Upper Columbia just below Rocky Reach Dam with guide Austin Moser, owner of Austin's Northwest Adventures LLC (https://www.austinsnorthwestadventures.com/ or 509-255-3195) and a Wenatchee native.
For the past few days thousands of sockeye had been streaming into the Upper Columbia, and Moser was easily finding fast two-fish daily limits for his customers.
We met Moser at 4:45 a.m. on the primitive launch site along the west side of Rocky Reach Dam for a short boat ride up to the boundary line marker. There were sockeye flipping, rolling and jumping all around us, and we immediately got the gear in the water. The morning bite started off quickly with five sockeye in the boat in less than an hour, and then the action gradually faded.
After calling it a day at 11:15 a.m., we checked into our hotel in downtown Wenatchee with plenty of time to explore the city – referred to as the "Apple Capital of the World" due to the valley's abundant apple and fruit orchards. Later we had a wonderful dinner with a refreshing dessert at the Pybus Public Market near Riverfront Park just off the Columbia River shoreline.
The next morning started off bright and early when we met Peterson at the Beebe Bridge Park Campground boat launch (located about 34 miles north of Wenatchee) at 4:15 a.m. There was already a buzz of excitement in the darkness as a long line of boats waited to launch, and you could see a parade of boats trolling just across the river near Chelan Falls.
After a short one-minute boat ride – just above Chelan Falls Park – we joined about 75-plus boats trolling in a tight, shallow water area at depths of 25 to 55 feet. We moved away from the bedlam of boats to a deep-water slot just below Beebe Bridge, and managed to quickly hook two hatchery kings weighing 13 and 16 pounds. It is an early morning show and the light switch on the bite turned off right as the sun crept above the steep-cliff hillsides.
We then opted for "Plan B" and moved upstream about 14 miles to Wells Dam and hooked some precocious sockeye although the kings weren't willing to bite. Happy with our bundle of fish we called it a day and made our way back in Seattle by 2:30 p.m.
Since our outing, Moser has been finding stellar action further upstream in the Brewster area for mainly sockeye and a few kings. In fact, a group of six anglers out on Sunday – along with 710 ESPN The Outdoor Line radio co-host Joey Pyburn – were back at the dock by 6:15 a.m. with their two-sockeye daily limit.
"Now I know why you've been talking about this fishery so much and I had a blast," said Pyburn, who finally after so many years got to experience it himself. "The 103-degree heat was really hot, but man the fishing was off the charts, and to see the 200 or so boats around us hooking fish constantly was awesome."
Sockeye closure could be looming
Word began leaking out last Friday, the Washington Department of Fish and Wildlife (WDFW) is mulling an early closure for the sockeye fishery on the Upper Columbia as they neared the 7,000-fish catch quota.
The 2021 sockeye run is a modest 154,900 sockeye (127,300 destined to Okanogan) and state fisheries downgraded it to 146,600 late last week. The downgrade of the run-size didn't affect the possible upcoming closure and is solely being based on the catch estimate.
Through Sunday (July 11), 139,591 were counted at Bonneville Dam, and of those 38,688 had passed Rocky Reach Dam and 35,680 at Wells Dam. Compare that to a 2020 actual return of 345,018 (273,667 was predicted), which eventually lead to a full-summer fishing season and a bonus four-sockeye daily limit.
"The July 1-6 period we had around 1,200 sockeye caught, but our creel checkers reported an increase in catch and effort this past week (125 to 150 boats counted on Friday)," said Chad Jackson, the lead WDFW biologist in Ephrata. "After the weekend we could possibly exceed our allotted quota."
"We're going to have a meeting on Monday (July 12) to assess the catch, and may have an e-reg (emergency regulation) to close just the sockeye fishery," said Jackson who noted the summer king fishery will remain open.
Summer chinook run could rank as the 7th highest since 1980
On a more positive note, the summer chinook forecast is 77,600 with 64,936 counted at Bonneville Dam through Sunday (July 11), and of those 22,914 had passed Rocky Reach Dam and 10,913 at Wells Dam. . If the forecast comes to fruition it would rank as the 7th highest since 1980, and 109% of the average return observed over the past decade. A good chunk is large-size chinook better known as "June Hogs" comprised of 36,900 four-year-old; 39,900 five-year-old; and 800 six-year-old fish.
The 2020 return was 12th largest since 1980, totaling 65,494 compared to a 38,300-preseason forecast. The 2020 return was 91% of a 71,995 recent 10-year average (2010 to 2019); and 96% of the average observed since 2001, and nearly four times the 17,425 average between 1980 to 2000.
Peterson reported on Sunday, another fresh batch of kings had arrived in the Chelan Falls area, and by 9 a.m., his clients had four hatchery kings in the box out of six fish hooked. The largest so far for Peterson weighed 28 pounds, and he indicated a fairly good number of five-year-old kings are in the mix.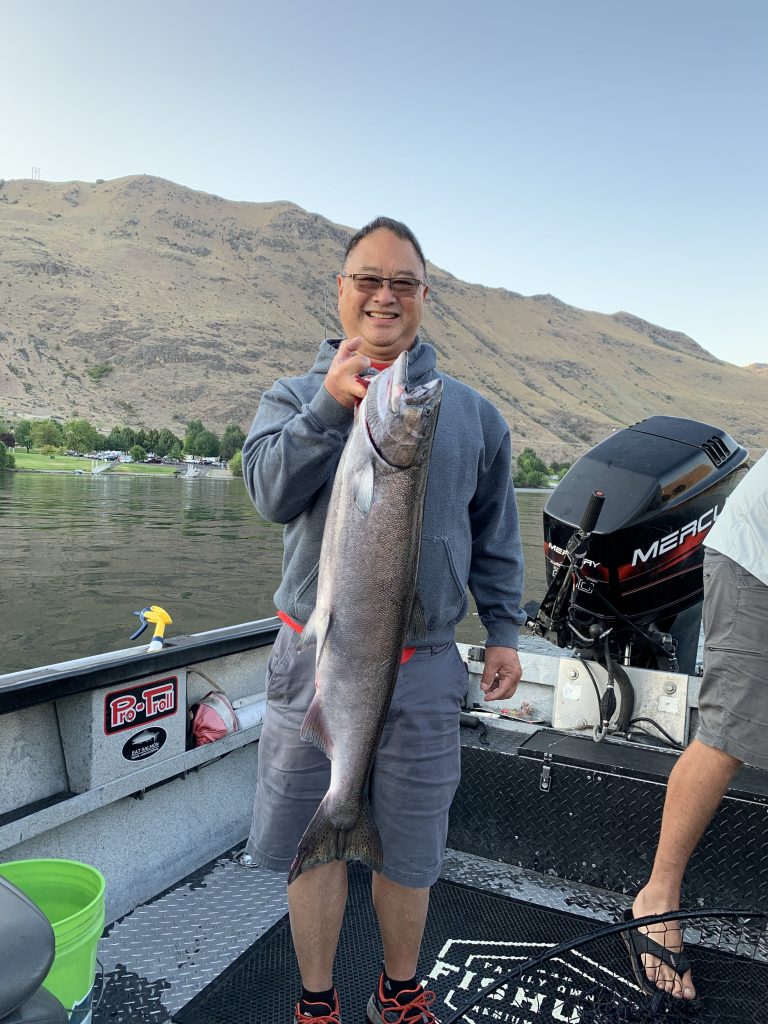 Read about Upper Columbia fish tales
You can pour over the Upper Columbia salmon fishery by checking out my stories on 710 ESPN The Outdoor Line website at http://www.theoutdoorline.com/blog/and July issue of NW Sportsman Magazine (https://nwsportsmanmag.com/).
Jason Brooks another writer for 710 ESPN The Outdoor Line takes an in-depth look at central Washington fishing options in his blog. Go to http://www.theoutdoorline.com/blog/post/2021/07/08/wenatchee-area-salmon-fishing-is-back.aspx.
Lastly, listen to 710 ESPN The Outdoor Line podcast for Brooks' interview this past Saturday at http://www.theoutdoorline.com/podcasts/.
Places to go and things to do
There's an enormous number of fun "Stay and Play" activities outside of salmon fishing to keep the entire family happy, and boasts 300-days of sunny weather annually with the majority of them landing right in the heart of summer.
By getting the family or the most important person in your life (remember a "happy wife makes for a happy life") hooked on a vast array of things to do outside of fishing should lead to more time for you to wet a line!
Tee it up at around the greater Lake Chelan and Wenatchee areas at 12 golf courses that'll keep the golfer in your life satisfied as a 300-yard straight line drive to the green!
My top three choices include Golf Week Magazine's 7th Best Public Golf Course in Washington, Desert Canyon Golf Resort (https://bit.ly/2P5fvbv) in Orondo. It has a beautiful setting where golfers can challenge themselves with five sets of tees on each hole. The course has a resort style dress code and is a soft spike facility. All fees include a required shared golf cart with GPS to cover the expansive distances between holes.
If you relish the great views around the Chelan Falls fishing ground then you'll really be stoked with the sights at the Bear Mountain Ranch Golf Course (http://bearmtgolf.com/-home). It utilizes the rolling terrain and natural plateaus with panoramic views and a spectacular golf experience. In addition to the lush fairways and bent grass greens, it is not unusual to spot a deer and other wildlife along the championship level 18-hole public play course. The course was ranked as one of the top six new golf courses in the country by PGA Professionals and in 2014 it was rated 10th best in Washington.
In Brewster, Gamble Sands Golf Course (https://www.gamblesands.com/) is the top-ranked course in Washington, according to Golf Magazine, and listed the number two spot in GolfDigest Magazine as "America's Best 18-Holes since 2000."
Renowned golf course architect David McLay Kidd designed Gamble Sands so golfers can soak up the feeling of pure golf with panoramic vistas, and the beautiful sights of the Cascade Mountains and Columbia River meandering on every hole.
Other top-rated courses are: Alta Lake Golf Course (https://goo.gl/NeCuzq); Lake Chelan Municipal Golf Course (https://bit.ly/2ErFLsF); Mount Cashmere Golf Course (https://bit.ly/2PzsuPS); Three Lakes Golf Course (https://bit.ly/2CmEDnt); Highlander Golf Course (http://bit.ly/1QvsGdb); Rock Island Golf Course (https://bit.ly/2P6ekIQ); Leavenworth Golf Course (https://bit.ly/2NJzojF); Okanogan Valley Golf Club (https://bit.ly/2CO9BpE); and Kahler Glen Golf & Ski Resort (https://goo.gl/aqao4n).
Where to go in Wenatchee and beyond
Make sure one of your first stop is the Wenatchee Riverfront Park – a 31-acre mixed use facility – where you can walk, run, skate or take a bike ride along the flat 1.1-mile concrete pathway. There's a nicely paved two-lane boat launch that goes right into the Columbia River. The property is managed by the City of Wenatchee with entrances at Worthen and Fifth Streets. For details, go to https://www.chelanpud.org/parks-and-recreation/our-parks/day-use-parks/wenatchee-riverfront-park.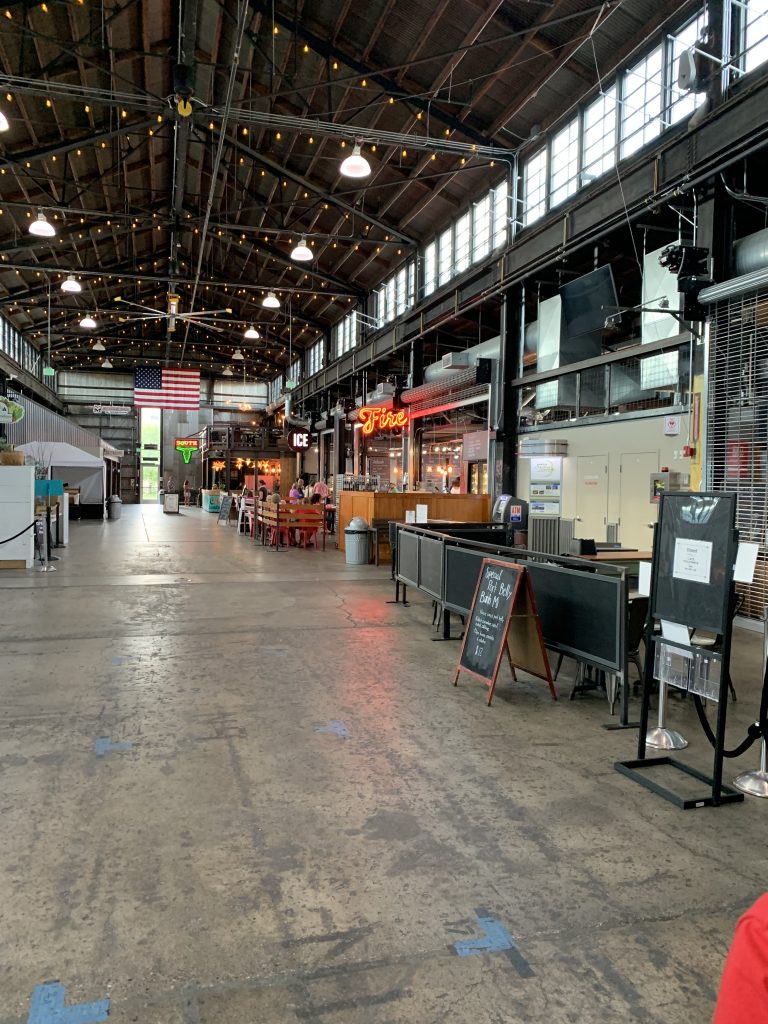 Adjacent to Riverfront Park is the Pybus Public Market (https://pybuspublicmarket.org/) open daily from 8 a.m. to 9 p.m. that offers a dozen specialty shops and five yummy places to eat. We had nice dinner at Fire at Pybus, which has a wood fired oven forming a charred crust on the pizza, which is baked to perfection. Our meal consisted of a Salumi Misto pizza, the Buckboard Burger, an Italian sandwich and large serving of chicken, mushroom mostaccioli pasta.
Directly next door is Ice at Pybus where you can pick from a wide variety of gelato, desserts (did someone say banana split!), crepes, shakes, coffee, tea and cold drinks. We cooled off with multiple scoops of handmade peach, guava and berry gelato.
Every Saturday through Oct. 30, the Pybus Public Market is home to the Wenatchee Valley Farmers Market and Pybus Artisan Market from 8 a.m. to 1 p.m. For details, go to https://pybuspublicmarket.org/event/wenatchee-valley-farmers-market-3/?instance_id=2137.
Finely crafted beers can be found at Badger Mountain Brewing located two blocks from Pybus Public Market. The menu also has a nice selection of food. For details, go to https://www.badgermountainbrewing.com/.
Work off the calories by taking a hike up Saddle Rock Trail located outside of South Wenatchee. It is a fairly easy uphill terrain hike to the top with great views of the Wenatchee Valley and Columbia River.
Another block up from the brewery on Orondo Avenue is Cupcake Blues where you can cure your sweet tooth with cupcakes galore baked only with the finest ingredients. For details, go to https://www.cupcakeblues.com/.
In downtown Wenatchee is the Wenatchee Museum and Cultural Center where you can explore the golden age of flight, Washington's Apple Industry, Queen's Court and Ice Age Mystery.
The Apple Capital Loop Trail is a 20-plus mile paved path along the Columbia River to bike, run, skate or walk with beaches, playgrounds and parks, orchards, sand dunes and the natural beauty of the arid desert climate.
Other places to wine and dine are Visconti's Italian Restaurant, McGlinn's Public House, The Wild Huckleberry, Sweetwood BBQ, Raul Station & Ale House, Om Cooking, Atlas Fare, and Saddle Rock Pub & Brewery.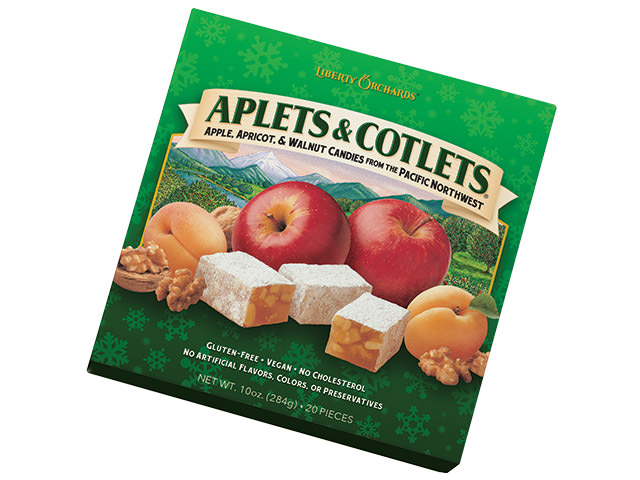 When enroute or heading home be sure to stop by the iconic Liberty Orchards Aplets & Cotlets Factory in Cashmere. These small, jelly-like confections baked in powdered-sugar around walnuts are similar to Turkish Delight on which they are based, but the pectin in the fruit acts as a gelling agent. The company was founded in 1920 by two enterprising Armenian immigrants. Public tours of the factory are available. For details, go to https://www.libertyorchards.com/tour.
Where to go in Lake Chelan and beyond
Lake Chelan (the lake itself covers an expansive 52.10-square miles) is a top year-round destination spot for tourists, and is located only 4.2 miles from the Chelan Falls salmon fishing grounds and three hours from Seattle. You'll feel like your miles away from the hustle and bustle of the "big city life" while indulging in the numerous wineries, breweries, farms, orchards, roadside fruit and vegetable stands, and a plethora of nearby water and outdoor activities.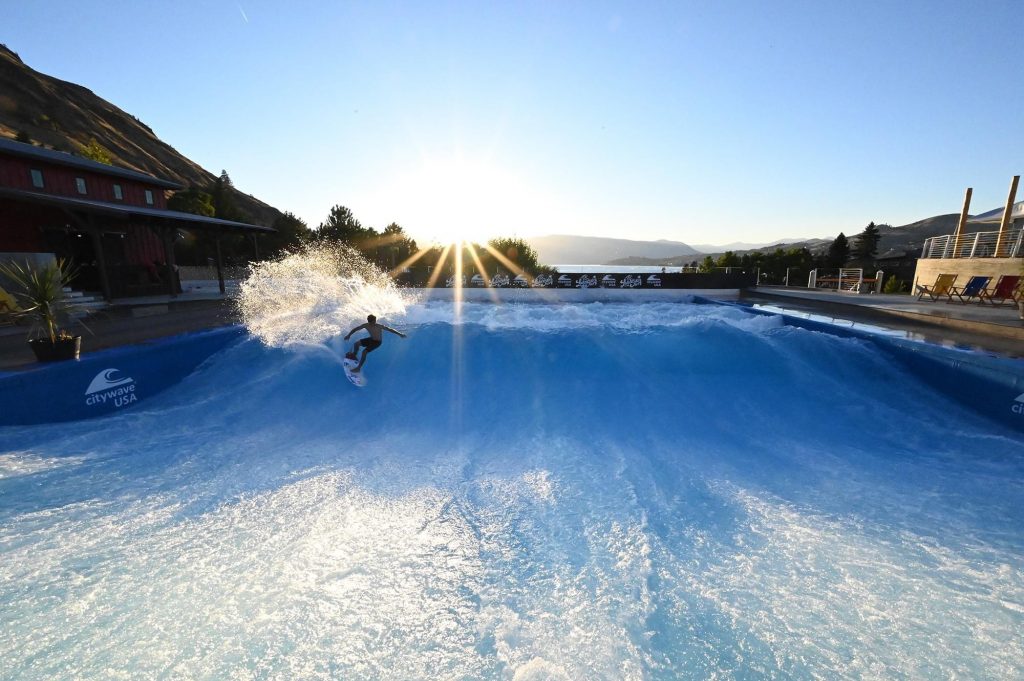 The Lake Chelan Waterpark "Slide Waters" (https://www.slidewaters.com/) has something fun for all ages with 19 water attractions covering 12 acres. The newest feature is Lakeside Surf, the world's largest stationary wave, where you can surf or bodyboard without needing to wait for the waves to come to you like in the ocean. Those who don't know how to surf can sign up for a limited number of sessions or private lessons. For details, go to https://www.lakesidesurf.com/surf.
Wineries and vineyards began popping up around the Lake Chelan in late 1990s, and has become one of the state's top spots with more 30 vineyards and tasting rooms. For details, go to https://lakechelanwinevalley.com/.
The Chelan Farmers Market is open every Thursday from 2 p.m. to 6 p.m. now through Oct. 28 and visitors can find fresh locally produced fruits, vegetables and other artisan products, artwork and crafts. For details, go to https://www.chelanfarmersmarket.org/about-us/.
There are numerous beaches to soak in the sunny sun at Lake Chelan as well as on-water activities including parasailing (http://www.chelanparasail.com/) or rent a jet ski or boat (https://shorelinewatercraft.com/).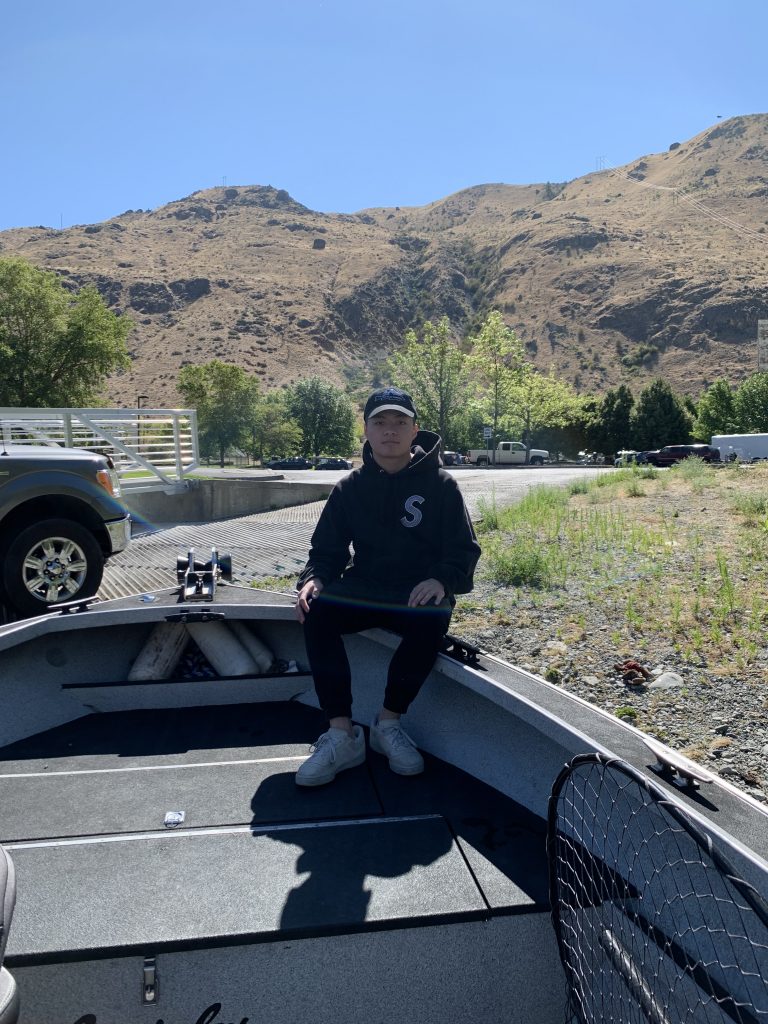 Set up camp at Chelan County PUD's Beebe Bridge Park, a very green 56-acre campground, offering tent and RV sites with electricity and water, paved parking, day-use facility and picnic shelters, swimming beach, a two-lane boat launch, tennis and basketball courts, playground, horseshoe pits and a shoreline trail. Lake Chelan State Park also has many campsites and facilities. For details, go to https://parks.state.wa.us/531/Lake-Chelan.
There are quite a few places to dine in or out, and you could literally spend a week and not touch on all the culinary delights around Lake Chelan!
The Quick Wok in Chelan has two sizes of custom stir-fried bowls with a choice of noodles or rice, six sauces and a wide range of proteins like beef, chicken, pork or sausages along with vegetables.
Start off your day with a giant baked cinnamon roll at the family-owned Riverwalk Inn & Café in Chelan or fill up your belly with the Elephant Rock Scramble, Lumber Hash or a Classic Burrito/Street Tacos.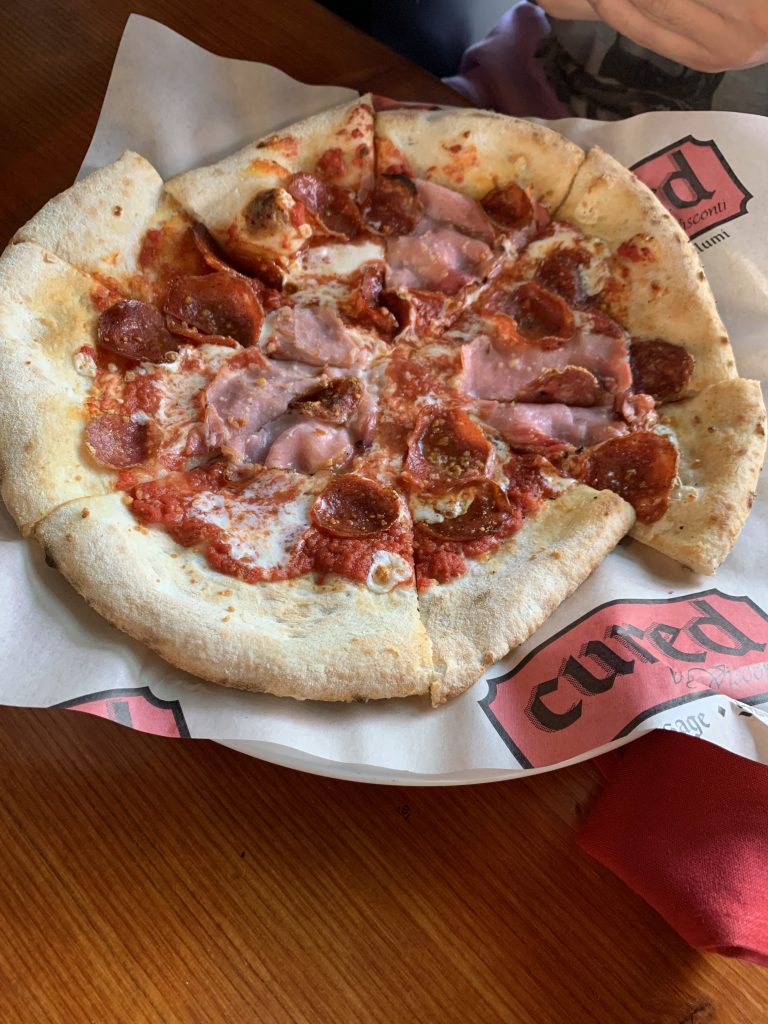 The County Line in Chelan, which originated in Issaquah, WA., is an American-style eatery serving up shareables, salads, soups, sandwiches, main dishes along with a good selection of tasty cocktails, wines and beers.
Take an 8.5-mile drive to Blueberry Hills Farm & Restaurant in Manson where you can enjoy a chicken fried steak, Joe's Special, coconut cream waffles and then grab a slice of blueberry pie with vanilla ice cream.
Kick it up a notch at The Bistro at Lake Chelan for a hand shaped, custom grind bistro burger on a brioche bun and served with fries or a salad, the chicken club sandwich, a crab melt, steak frites or chicken and waffles.
Summer isn't over so be sure to beeline over to central Washington where fishing in the morning, a trip to the waterpark in the afternoon and a nice dinner at night equates to everyone wanting to come back for more in the future!
Now go get them, and I'll look forward to seeing you on the water very soon!