I had the good fortune of hunting mule deer in Idaho recently with some outdoorsman that I hold in high esteem. But after this they might actually walk on water, make the earth flat…you get it.
When Joe Pyburn and Travis Van Dam arrived at our trucks back at the trailhead a few days into our trip with their packs heavily laden with meat and antlers sticking out everywhere off Joes pack we were elated. High fives and man hugs all around!
Then they replayed the story of Joes buck to us. After a little miscommunication between Joe and myself that morning we got to the trailhead without Joe's rifle. So, since he was hunting with Travis that day anyway Joe just shrugged his shoulders and figured he'd use Travis's long-range-bomber 300 WSM if he ran into a good buck.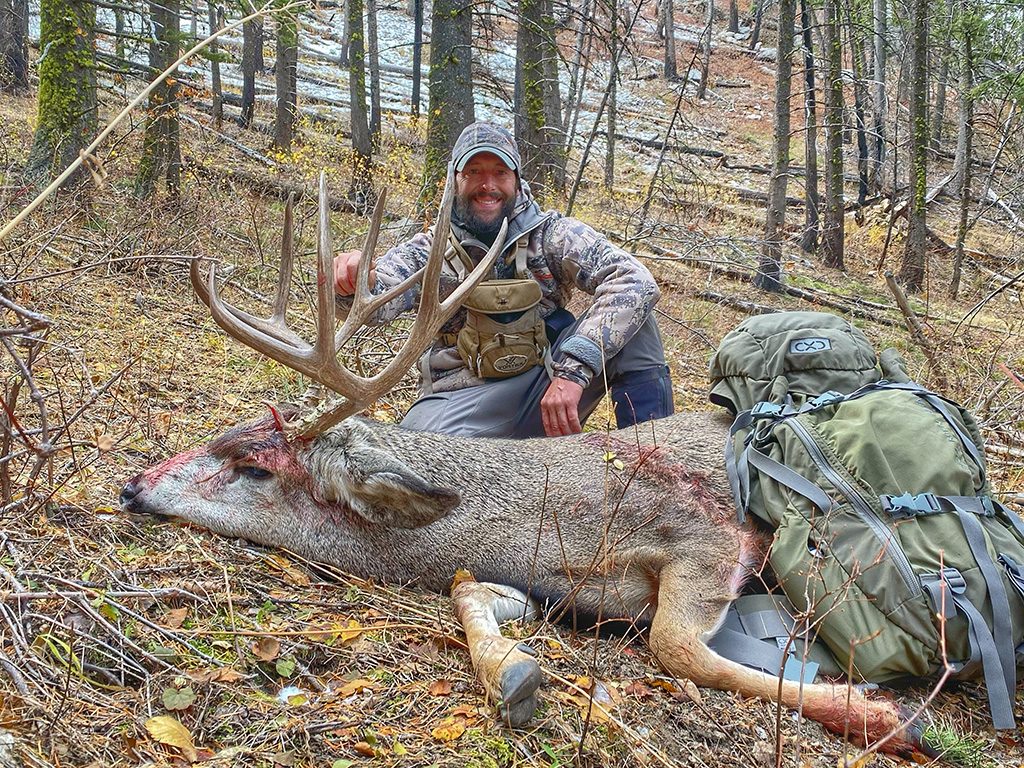 They hiked into a big basin that we hadn't hunted yet and within ten seconds of glassing Joe spots this buck feeding with 7 does in the wide open. From around three quarters of a mile away they could tell it was a shooter. The buck fed up thru an open area and disappeared out of sight thru a saddle to the other side of the mountain. The two quickly jumped into their packs and beat feet to that saddle, figuring the buck would bed down on the backside of the ridge with his does.
That bet paid off. When they reached the saddle and glassed down the other side of the ridge they spotted the big buck bedded down 625 yards away with his does. Travis's long range game is strong and he quickly used backpacks and bins-bivvy's to set Joe up with a rest that would keep him steady from such a great distance.
After some back and forth between the spotter and rifle scope Joe steadied his heart rate and delicately touched off Travis's 300 WSM. The buck slumped over in its bed.
They didn't know it at the time but the
Hornady 200 grain ELDX
fired from Travis's 300 WSM had gone thru the side of a small willow tree some five yards in front of the buck. Remarkably the bullet didn't come apart and only deflected ever-so-slightly to harvest the buck.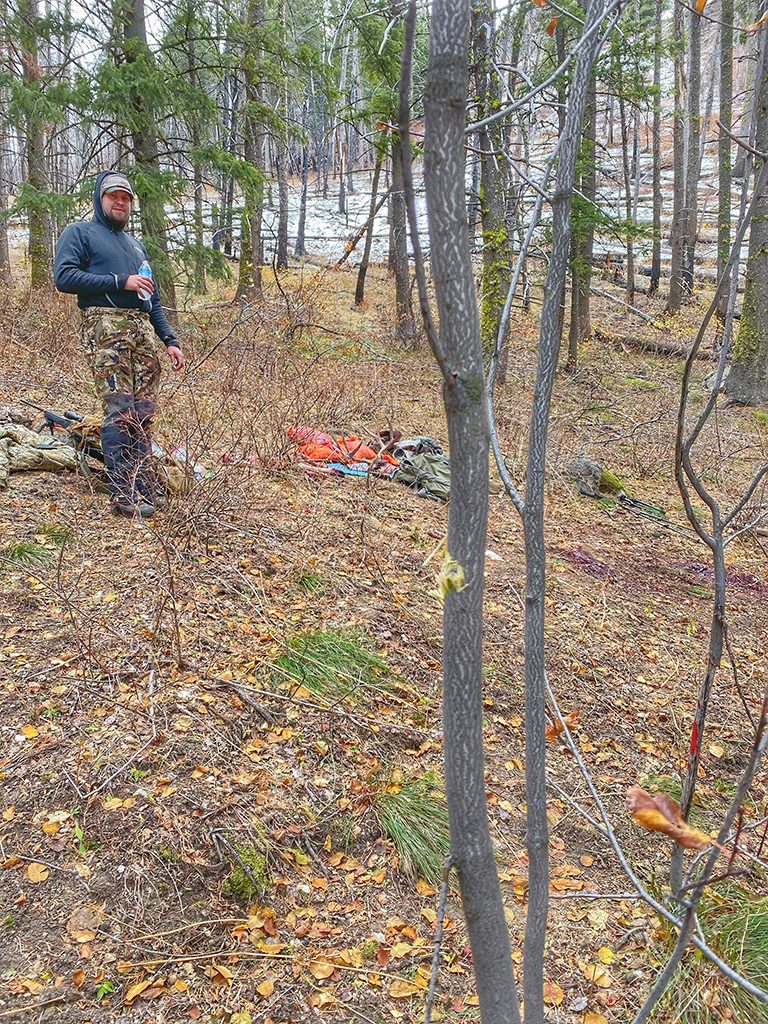 This wasn't exactly a twig either. Joe estimated the diameter of the tree at around three inches. I've shot thru branches like this on a couple different occasions and the results were less than spectacular.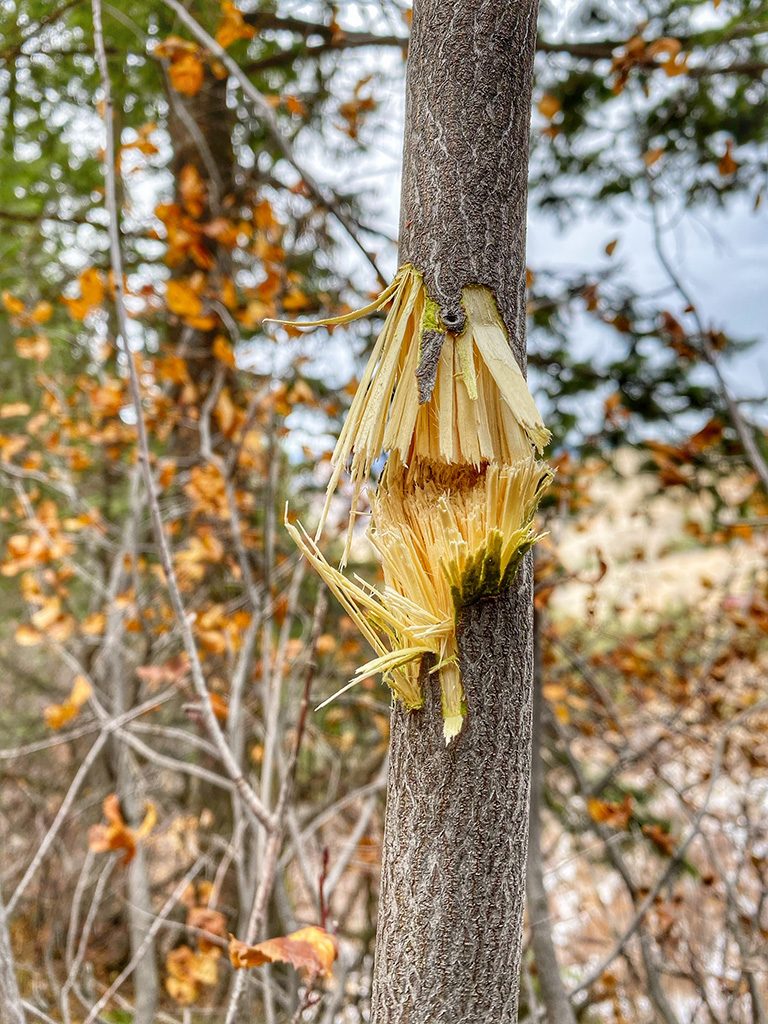 Of course there was a ton of luck involved with this shot but it certainly speaks to the quality of Hornady ammo. The heavy-grain bullets that Travis and his hunting partner Brock Akers use in their long-range rifles defy wind, have tremendous terminal energy at great distances, and now not even a tree branch will stand in their way. I might even play this angle from now on, calling "eight ball – corner pocket" on my shots. Trees, rocks, cliffs, branches, possibly even skip shots off water are all in play now.
Joking aside this made for one helluva story back at camp and the legend of Joe Pyburn lives on. Joe and I spent the week with Brock Akers, Travis Van Dam, and Doug Flajole. All of these guys are experienced long range shooters. After hearing their stories and seeing their successes in the field first hand both Joe and I are definitely considering getting into the long range shooting game.
Thanks for stopping by!
Rob Endsley
The Outdoor Line
710 ESPN Seattle