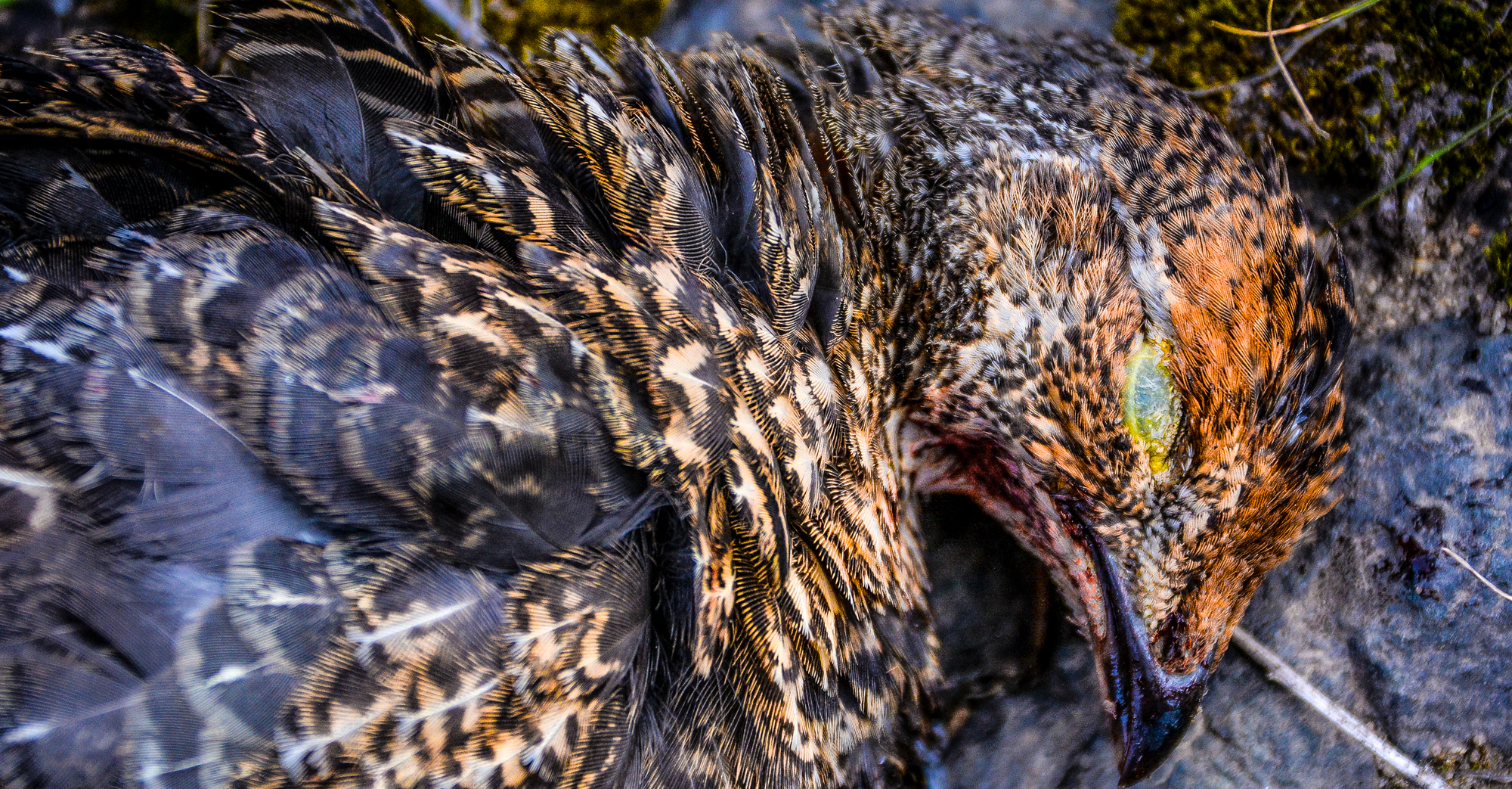 Grouse!
Tips to better grouse hunting.
by Jason Brooks
One of the most revered game birds of North America is the grouse. Probably because it is often our first game animal we harvest after receiving our hunting license. Memories of our youth or taking a young hunter out on their first hunt often involve grouse. The birds are not hard to harvest and most hunters take them while out chasing deer or elk but if you are looking at spending a day in the woods pursuing grouse here are a few tips to help you harvest more birds.
Know the area and which species you are going after. Ruffed grouse prefer creek bottoms filled with alders. Blue grouse like ridge tops, spruce trees and stands of Douglas fir. Grouse are known for being along dirt roads to gather gravel. This makes hunting them a lot of fun as you can do it in many ways. Drive along logging roads and when you come to an alder bottom or a high ridge go for a walk and flush birds that are away from the roads.
Look to the trees. Birds will flush into nearby trees and often sit on limbs feeling safe. If they are hidden by branches the birds usually hold tight but if the bird lands on an open limb, then be aware that they will likely flush again real soon. But once you flush one bird into the trees be sure to look around for other birds on the ground.
Grouse often stay together. When you find one bird be on the lookout for a few more. Most of the time grouse will be in small groups from two to four birds. When one flushes to the trees others might run for cover or hold tight on the ground.
Dogs help find downed birds. With most birds being shot out of a tree they often fall into thick brush downslope. A good bird dog will increase your chances of recovering downed birds. A bright colored vest helps you locate your dog that might be stuck in the brush or on point for a second bird.
Use the right gun. Since most hunters progress from grouse to deer and elk hunting they don't carry a "grouse gun" with them when chasing bigger game. A small .22 pistol or the Thompson Center Contender in 45 long colt which also handles .410 shot shells makes for a great grouse gun. For shotguns a 20 gauge is perfect for grouse, either the simple single shot models, a double barrel or pump with a modified choke. But when it comes to choosing the right load for grouse keep in mind most birds will be perched high in trees and covered by branches. A size 6 shot high brass such as Browning's BXD Upland shells will keep you from wounding birds and knock them out of the trees much easier.
Take a new hunter with you. Most of us hunted grouse as our first hunt and they make for a fun way to introduce someone to hunting. Since the birds often hold tight in the trees and are found near logging roads this is a pretty easy hunt. It can also allow the mentor to teach the new hunter about gun safety and taking the proper shot since it is usually a relaxed hunt.
Look around when out hunting and you just might find another hidden treasure. Grouse season kicks off our fall hunting seasons but it also is a time of year when tasty chanterelle mushrooms start to poke up through the pine needles. A sautéed grouse breast and chanterelle mushrooms is one of the best fall dinners a hunter can make.
Make it a point to get out this fall and create some more memories chasing grouse. The birds are a perfect quarry to take a new hunter out and they are fantastic in the frying pan. Grouse are plentiful and fun. When you know where to look for them and use the right firearms they make for exciting hunt.
Jason Brooks
The Outdoor Line Field Editor