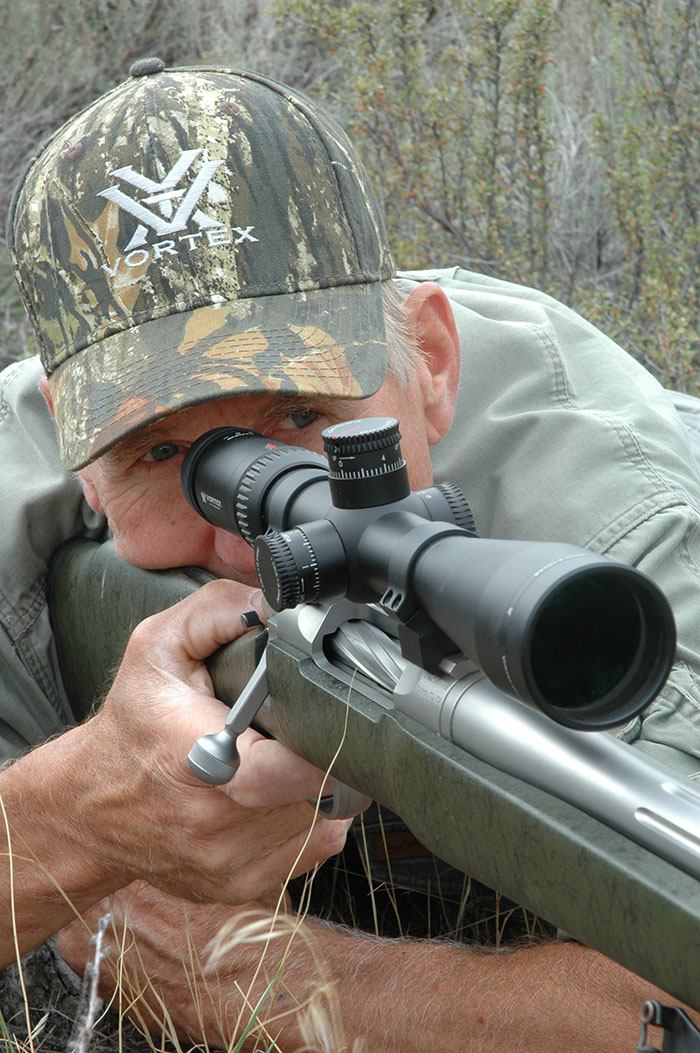 By Wayne Van Zwoll
Accuracy follows precise aim. But useless features are a money pit. Maybe you should spend less!
Many of the biggest animals in B&C records fell to rifles with iron sights. Jim Jordan's whitetail. John Plute's elk. Zack Elbow's Quebec-Labrador caribou, Ed Broder's mule deer. You might say hunters these days have more competition for fewer outstanding animals, that shorter seasons and limited permits reduce the number of chances you'll get, even at great distance.
Optical sights help you make the most of each shot, and score at long range. But spending more money on a scope doesn't guarantee you more effective shooting.
When I began ogling scopes, Weaver cataloged its K4 at $45. Like Bausch & Lombs, Leupolds, Lymans and Redfields then, K4s were fog-proof, with coated lenses – improvements that made post-1948 scopes much better than earlier versions. I still like the 4x sights of that era.
Now scopes have more features. Variable power is up from 3-times magnification (bottom power to top, as in 3-9x) to 4-, 5- and 6-times ranges. You can order range-compensating reticles, illuminated to various levels of brightness with motion-activated shut-off. A turret dial can focus the target and eliminate parallax error. Trajectory-matched elevation dials let you spin to the distance and hold center. Eyepieces on helical threads refine reticle focus instantly.
Prices have ridden that wave of refinements. Top-end scopes now list for $3,000, even $4,000! OK. Side-stepping the most expensive sights from Germany and Austria, you'll find plenty at $1,500 to $2,500, like Eotech's 3-18×50 Vudu ($1,799), Leupold's 3-18×50 VX-6HD ($2,210) and Meopta's 3-12×50 RD ($2,530). Bump down to around $1,000, and you can get a Nikon Monarch 7 4-16x50SF or a Vortex Razor HD 3-15×42 for $1,100, a Burris Veracity 3-15×50 for $839.
But wait! Hardly anyone pays MSRP prices for scopes! That $1,100 Vortex Razor HD costs just $900 from one on-line source, the Burris Veracity $700. Figure comparable savings on other models. The biggest bargain may be in 3-9x40s, whose useful magnification range makes them exceedingly popular. Every scope maker I can think of lists a 3-9×40, and price competition is fierce. A Burris Fullfield E1 lists for just $329, and sells for as little as $190 – less than a Leupold 4x. And it gets excellent reviews!
Before springing for the latest, most sophisticated scopes, think of what you'll use, also what you can do without. A 30mm tube permits more erector tube movement in the scope, increasing windage and elevation adjustment range. Or, if oversize, yields a slightly sharper, brighter image. But you'll probably never tap additional W/E range, or detect disparities in images due to erector size. A fast-focus eyepiece is hardly a bonus, because after the reticle is sharp to your eye, you won't adjust the eyepiece again until age alters your vision! A left-side turret dial serves at high magnification to sharpen the target image. It's not so useful at 4x. And parallax is a mute issue if you aim through the scope's center. I've occasionally found a lighted reticle useful. But black seldom costs you a shot, even in dim conditions. Broad power ranges leave me cold because all but two of the big game animals I've shot could have been handily taken with a 3-9x scope. Arc-matched elevation dials do make a long poke easier. But your .30-06 zeroed with pointed bullets at 200 yards hits at 400 with around 20 inches of holdover – which you should be able to estimate. Ordinarily, marksmanship becomes a limiting factor well before dial changes become necessary.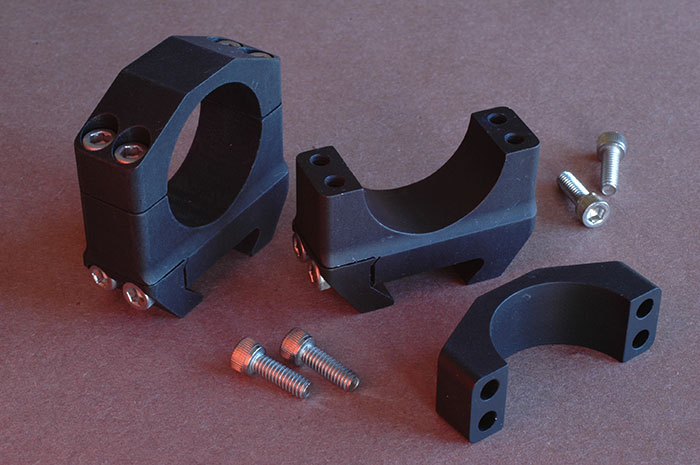 Powerful glass with a full suite of features not only imposes higher cost; it adds weight and bulk. The K4 and kin scale about 9 ounces. Many variable scopes weigh double that.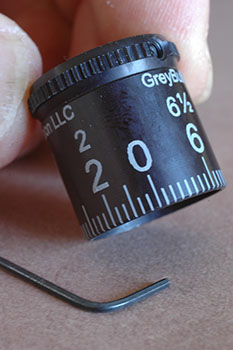 Some exceed 2 pounds, as the 1-inch tube has given way to the 30mm, and now the 34-mm and, yes, 36mm! Heavy scopes demand stout rings to fight inertia on hard-kicking rifles. Tubes with objectives larger than 42mm require medium or high rings. Big sights high above the bore make a rifle top-heavy and impair handling. Ironically, many of these scopes afford you little free tube, limiting options for ring placement.
I prefer scopes that scale no more than 15 percent of the rifle's weight. A 7-pound rifle will thus bear, at most, a 16-ounce scope.
You needn't give up variable power to get a slender, lightweight scope that helps you shoot faster and more accurately than hunters once did with iron sights. Keep useless features to a minimum, and that optic won't take your last nickel.
Wayne Van Zwoll
Award Winning Gun Writer
Outdoor Line Blogger
The Outdoor Line
710 ESPN Seattle