Recent salmon closures may be a downer, but other fun options around heading into Thanksgiving and beyond Leave a reply
The marine chinook salmon fisheries this month have come to a screeching halt, after state Fish and Wildlife determined the sub-legal encounter rate was alarmingly high.
Salmon fishing is now closed as of Nov. 13 until further notice in Marine Catch Areas 8-1, 8-2 and 9 (northern Puget Sound and entire eastside of Whidbey Island).
"Everyone wants to be cautious from what we're seeing right now in Areas 9 and 10 (northern and central Puget Sound)," said Ryan Lothrop, the state Fish and Wildlife Puget Sound recreation salmon manager. "The sub-legal chinook (fish under the 22-inch minimum size limit) encounter rate hampered our winter fisheries in the past, and it looks like we're seeing the same scenario this month."
"We don't want to put ourselves in a bad situation," Lothrop said. "When we started test fishing a week prior to opening (on Nov. 1) we knew it wasn't going to be very good. Then we started getting reports from Areas 8-1 and 8-2 that they were seeing similar things as in Area 9. In the past three years we haven't been able to run a full fishery in 9 in November."
From Nov. 1-5, 495 boats with 889 anglers in Area 9 kept 240 legal-size chinook and released 1,137 sub-legals for a total encounter rate of 1,377 fish. The guideline for encounters is 11,053 fish putting the fishery already at a staggering 88 percent for sub-legals and 12 percent at legal-size fish.
From Nov. 1-5, 98 boats with 172 anglers in Area 8-1 kept 52 legal-size hatchery chinook (plus five unmarked wild fish kept) and released 67 sub-legal size hatchery chinook for a total encounter rate of 124 fish. In Area 8-2, 165 boats with 315 anglers kept 50 legal-size hatchery chinook and released 65 sub-legal size hatchery chinook for 115. The guideline for encounters in both areas is 5,492 fish putting the fishery already at a staggering 88 percent for sub-legals and 12 percent at legal-size fish.
From Nov. 1-5, 73 boats with 162 anglers in Area 10 kept eight legal-size chinook and released 10 sub-legals for a total encounter rate of 18 fish. The guideline for encounters is 5,349 fish putting the fishery at 73 percent for sub-legals and 9 percent at legal-size fish.
"In 2015, we had a lot of sub-legals in fisheries, and right now we don't want to impact our winter fisheries for those happening later on," Lothrop said. "Most agree that we wait until these fish grow larger, and have a more predictable opportunity."
The feedback state fisheries got from anglers and their sport-fishing advisory group is to pause for now, and keep the fishery open after the New Year when Area 9 reopens on Jan. 16.
In winter of 2015, state fisheries made some decisions that weren't too appealing to anglers who found themselves seeing seasons opening and then facing emergency closures soon after.
"At least moving forward we're ahead of the curve right now, and a stronger forecast this season has allowed us to have a better catch guideline," Lothrop said. "It gave us more wiggle room, but no one wants it to get out of hand. Nobody wants to handle 10 to 12 sub-legal chinook to catch and keep one legal."
For those with a hankering to wet a line you still have central Puget Sound (Area 10), south-central Puget Sound (11), Hood Canal (12) and southern Puget Sound (13), which are still open for salmon. Anglers will also be able to ring in the New Year when  the San Juan Islands will reopen on Jan. 1.
Winter Dungeness crab fishing remains open daily in some marine areas, and look for them around Whidbey Island, northeast side of Kitsap Peninsula, Camano Island, Hat Island, Port Angeles Harbor, Strait of Juan de Fuca and San Juan Islands. Remember due to a downtrend in crab abundance locations south of Edmonds and Hood Canal – Marine Catch Areas 10, 11, 12 and 13 are closed this winter.
The scoop on recent salmon derbies
There was also three major salmon derbies, which included the Everett No-Coho Blackmouth Derby on Nov. 4-5 that drew 499 anglers who caught 109 chinook averaging 6.22 pounds (146 last year averged 6.55 pounds). Of those about 70 percent of the fish were caught on Saturday due to the lousy weather conditions on Sunday.
The winner was Adam Burke who caught an 11.89 chinook who took home a check for $4,000. Second place went to Timothy Quinn of Camano Island with an 11.24-pounder, and earned a check for $2,500.
In third was Lilaine Leonardo of Bothell with a 10.93 chinook worth $1,000, and just edged out Troy Moe of Lake Stevens who took fourth place with a 10.90 pound chinook woth $500.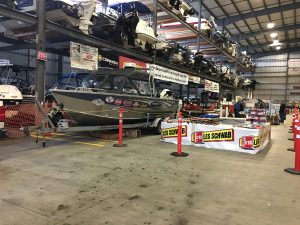 In the youth division, Alex Davis caught the largest chinook that weighed 9.29-pounds. The team division the winners were Big Kahuna— Derek Floyd, Lance Husby, Troy Moe and Scot Bumstead —  with an average weight of 8.52 pounds.
The winner of the Northwest Salmon Derby Series grand prize $85,000 fully-loaded Hewescraft boat with Honda motors went to Gary March of Worley, Idaho who fished earlier this summer in the The Big One Salmon Derby on Lake Coeur d'Alene. More than 4,000 anglers were entered into the 14 derbies held in 2017.
The Jacobsen's Blackmouth Derby was held on Nov. 5, and despite the lousy weather they had 17 boats with 38 anglers out of Edmonds who braved the elements and caught three chinook.
Winner was John Laws of Lynnwood with a 6 pound-1 ounce chinook that warned him a Garmin 740 GPS Depthsounder. Second was Steve Klein of Everett with a 4.09 pound chinook and took home a Yeti Cooler; and third was Louie Yuhm with 3.13 pound chinook that pegged him a $500 gift certificate.
The long-standing Tengu Blackmouth Derby started on Nov. 5, and 13 anglers faced rough seas with no keepers, but lots of shakers and baitfish in Elliott Bay!
The derby began in 1937, and up until 2015 was held every season since the end of World War II. Last season just nine legal-size chinook were caught during the entire derby.
In the derby, only mooching (fishing using a banana-style lead weight to a leader with a herring) is allowed. No artificial lures, flashers, hoochies (plastic squids) or other gear like downriggers are permitted. This winter the boundary has been extended to West Point.
The derby is held every Sunday through Dec. 31. Cost is $35 to join the club, and $5 for children 12-years-old-and-under. The derby starts at daybreak and ends each day at 11 a.m. The Seacrest Boathouse will be open at 6 a.m. every Sunday. Cost for rental boat from 7 a.m. to 11 a.m. is $65, and $85 for boat and motor. Tickets are available at Outdoor Emporium in Seattle.
Loading up on razor clams
Those who trekked out to the coast for the most recent razor clams found success very appealing.
"The most recent digs went well, and we had 27,770 digger trips with 366,484 clams dug," said Dan Ayres, the head state Fish and Wildlife coastal shellfish manager. "That comes out to 13.2 clams per person (the first 15 clams dug regardless of size or condition is a daily limit)."
The fact that the weather was crummy, wet and cold, Ayres says the ocean conditions weren't too bad.
"The guys sent me a picture of perfect digging conditions (on Nov. 3), and then diggers struggled a bit on (Nov. 4), and then (Nov. 5) was good overall on all beaches," Ayres said.
A breakdown by beaches showed Twin Harbors had 5,268 diggers Nov. 3-5 with 73,215 clams for an average of 13.9 clams per person; Copalis had 4,904 with 52,541 Nov. 2 and Nov. 4 for 10.7; Mocrocks had 3m229 with 47,354 Nov. 3 and Nov. 5 for 14.7; and Long Beach had 14,371 with 193,373 Nov. 3-5 for 13.5.
"The crowds were lighter than we had projected and I'm sure the weather forecast scared away some from turning out," Ayres said. "The exception was Long Beach, which had more than expected, and the folks did quite well. Down the road we might need to back off at Long Beach, but the other beaches were fine."
After just two series of digs, Long Beach has harvested 36 percent of the total allowable catch for the entire season.
Clam size was nice at Twin Harbors and Long Beach, but Copalis and Mocrocks had smaller size clams.
"You had to shop around to find the bigger clams at those two beaches," Ayres said. "That means if you started to find smaller clams it might be wise to move around and look for the bigger ones.  The good news about the abundant smaller clams is that they will get bigger later in the season. On the other end we aren't seeing the density of smaller clams at Twin Harbors and Long Beach, and so we'll need to be careful on how we are harvesting on those beaches moving forward."
Ayres pointed out they're not seeing any issues with marine toxins lik domoic acid, and are likely past the sensitive time of the year.
"We will go ahead with next digs planned in December, and then reassess to make sure we have enough clams for digs after the New Year and in spring," Ayres said.
Pending additional testing for marine toxins the next tentative dates are Dec. 1 at Copalis (-0.3 feet at 4:42 p.m.); Dec. 2 at Long Beach, Twin Harbors and Mocrocks (-1.1 at 5:29 p.m.); Dec. 3 at Long Beach, Twin Harbors and Copalis (-1.6 at 6:15 p.m.); Dec. 4 at Long Beach, Twin Harbors and Mocrocks (-1.8 at 7:02 p.m.); and Dec. 31 Long Beach, Twin Harbors, Copalis and Mocrocks (-1.2 at 5:12 p.m.).
Opt for trout instead of shopping on Black Friday
Why go holiday shopping when you can reel-in a nice batch of trout the day after Thanksgiving.
Anglers need to be aware that many of the lakes will be closed to fishing the Monday before Thanksgiving until Thanksgiving Day to get the fish planted.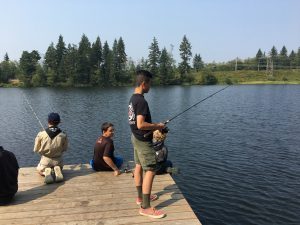 Locally, Beaver Lake – measuring out at 60.3 acres – located in Issaquah is getting a plant of 2,400 jumbo-sized trout, and was already planted with 800 in October.
The next batch of 800 trout was expected to get another plant on Monday before Thanksgiving and another 800 fish just prior to Christmas.
The daily catch limit at Beaver will be five trout, and only two fish may be longer than 15 inches. Fishing is open year-round. Internal combustion boat engines are prohibited.
In Pierce County, American Lake will get 2,500 on Nov. 20; and Tanwax Lake another 1,000 on Nov. 20. In Thurston County, Black Lake is getting 3,000; Long Lake will receive 1,000 on Nov. 20; and Offutt Lake, 1,000 on Nov. 20.
In southwest Washington, seven lakes planted on Nov. 20 will also provide some bliss for anglers next week.
In Clark County: Battle Ground Lake, 2,000; Klineline Pond, 2,000. In Cowlitz County: Kress Lake, 2,000. In Lewis County: Fort Borst Park Pond, 2,000; and South Lewis County Park Pond, 2,000. In Klickitat County: Rowland Lake, 2,000.