By Wayne Van Zwoll
If your bullets wander about the target, and game inexplicably runs off, maybe you lack ounces.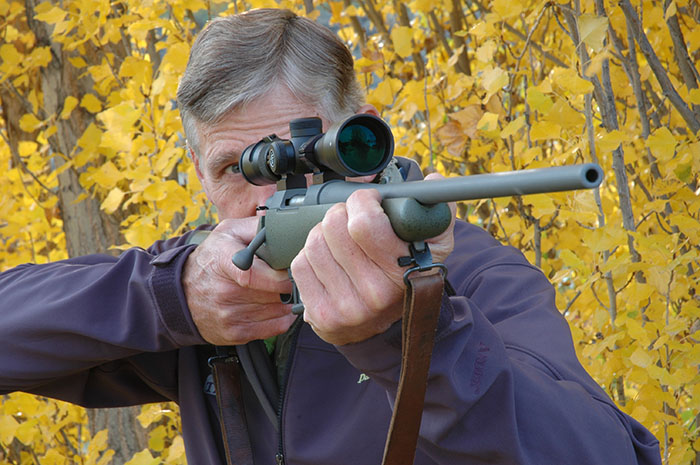 The lighter your burden, the more you enjoy walking, climbing, hunting. Many early bolt-action hunting rifles weighed over 8 pounds. In the 1950s Winchester introduced its Featherweight Model 70 at 6 ¾ pounds. Now 6-pound rifles are common. Kimber's walnut-stocked 84M weighs 5 ¾ pounds and its Montana 5 ¼ pounds. The Adirondack and Mountain Ascent scale just 4 ¾ pounds. Yes, these last three wear carbon-fiber stocks.
Weights bump up for longer actions and barrels. But Kimbers aren't skeletonized or stubby. They look good and balance well. In my experience, they shoot well too, if shot properly. But any rifle becomes less manageable as you pare ounces. That's because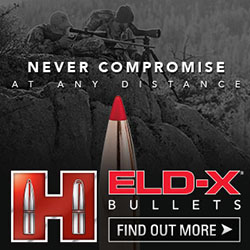 mass reduces the bounce of your pulse and twitching muscles as you aim, the nudge of your hand and shoulder and trigger finger as you fire. Trigger resistance compounds the problem. The heavier the trigger, the more muscle you must tap, and the more movement you'll see in the sight. Recently I fired a 6-pound rifle whose trigger broke at 6 ½ pounds. The muscle required to loose a shot was sure to move the rifle off target first! Such imbalance is woefully common in handguns.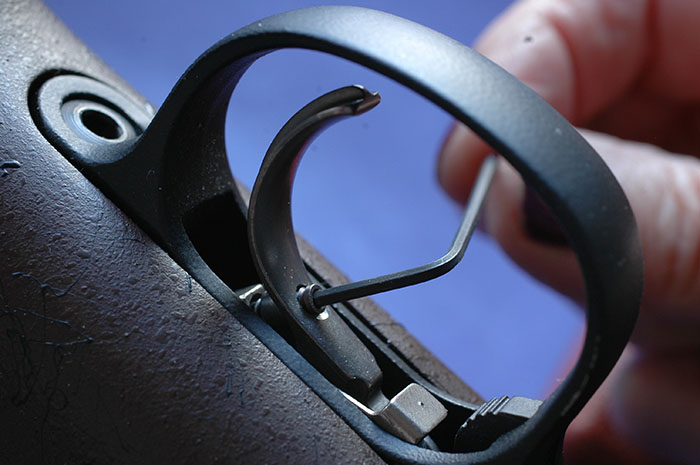 I'm not in the camp that insists lightweight rifles require special shooting technique. Still, from the bench some rifles perform best when left to recoil freely, while others excel with hand pressure on the forend or even down on the scope. These "preferences" seem to depend as much on bedding as on rifle weight or barrel diameter. By the way, barrel stiffness, has greater effect on group size than does its mass. A short, relatively slim barrel can be stiffer than a long heavy one. A Remington XP-100 pistol was one of the most inherently accurate guns I've yet fired. Very little flex in its .17 barrel!
Of course, accuracy is most closely tied to the quality of the bore.
At the bench with a lightweight rifle, I make sure the front rest contacts the forend adequately. On a hard rest, a slim, rounded forend has essentially single-point contact. I prefer a soft rest that better limits bounce. A bit of side support helps steady the rifle. Often I pull the front of the forend down into the rest while aiming. I also use a toe rest. My trigger hand grasps the rifle firmly, tugging it into my shoulder and against my cheek. Without firm support front, rear and center, a lightweight rifle will almost surely move as you press the trigger. To deliver tight groups, all rifles must be held the same way each shot, no matter your shooting style. A lightweight rifle is more sensitive to slight changes in technique.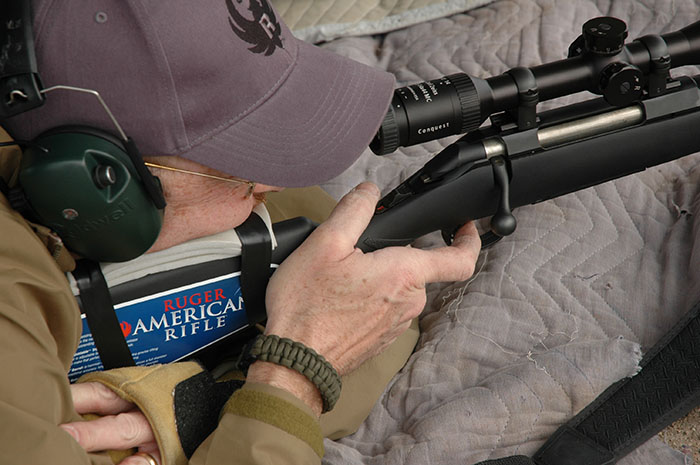 Do lightweight barrels heat faster? Well, their reaction to heat is often quicker and more evident than that of heavier barrels. A given bullet at a given speed imposes on a given bore a measure of friction. Thick barrel walls act as heat sinks, and their stiffness resists the bending and lengthening that can change the impact points of subsequent bullets. Still, the value of a lightweight hunting rifle has little to do with the size of warm-barrel groups.
Wayne Van Zwoll
Journalist, Gun Writer
The Outdoor Line
710 ESPN Seattle