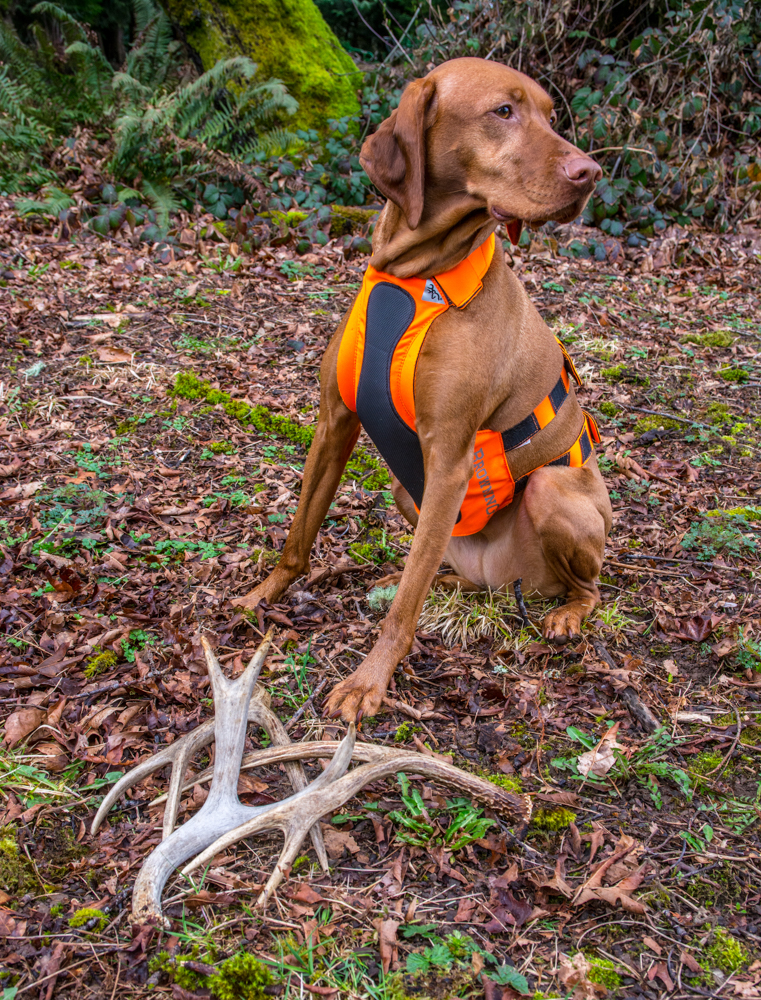 by Jason Brooks
With deer and elk dropping their antlers and the snow level climbing above 5,000 feet it's time to go shed hunting. This long and harsh winter is finally coming to an end and before green-up occurs the matted-down vegetation found in the woods right now makes it easier to find the prized bone. Here are a few tips as well as some reminders on shed hunting here in Washington.
Use your dog! One way to increase your antler cache is to train your dog to look for sheds. Play fetch or force break retrieving using an antler and heavily reward your dog when they find it and bring it back. It won't take long and they'll be out searching for sheds and bringing them back to you in trade for a small treat. You will note my Hungarian Vizsla Lucy is wearing her hunting vest by Browning. This helps me keep tabs on her as she races across the hillsides. If we stumble across some deer or elk I can easily see her and call her back, leaving the animals alone.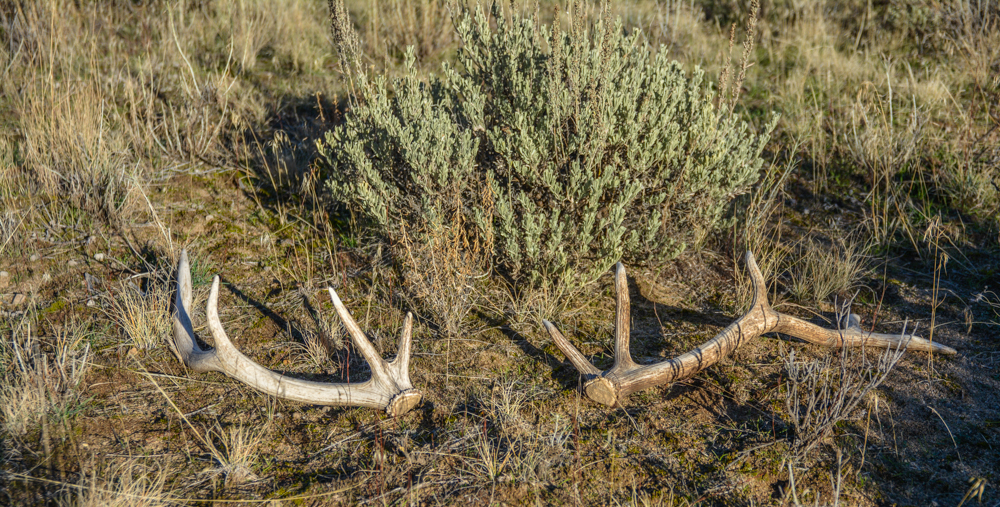 When you find one shed, look for the other. The bases loosen and they fall off, which often happens simultaneously. If you find one shed search around and you might pick up a match set.
Leave winter kill animals alone. In Washington you can only collect naturally shed antlers so if you come across a winter kill leave it for the coyotes and other animals.
If you find a group of deer or herd of elk then back out and come back another day. You might be out stretching your legs and getting a good workout in while hiking the hills but the animals are still enduring the harsh winter. Their fat reserves are gone and until the grasses and brush start to green up they don't have much of a food source. It's best to leave animals alone, even if you see a nice buck and hope to follow him until the antlers drop. Mark the spot on your GPS and come back next week.
Remember that shed hunting is a business for some and it can be very competitive. If you find an open slope and are lucky enough to find a shed or two then remember the spot for next year and keep it to yourself. Popular places near known wintering grounds can be very competitive. Only shed hunt on public lands or where you have permission and check the WDFW website regarding WDFW lands as most of them are closed until later in the spring to allow wintering animals a place to rest.
I love shed hunting because it's a chance to work with my dog, get some excersice, and spend some quality time outside with my kids. After the winter we've had here in Washington it's about time all of us get outside anyway. It's been a long one!
Jason Brooks
The Outdoor Line-Blogger
Jason Brooks Photography