When it comes to getting geared up for a big game hunt in the backcountry there are few people that know this drill better than Ryan Lampers. For most of the year he can be found running the family business, Ray's Baits, in Granite Falls, Washington. Ray's Baits delivers  night crawlers, herring, sardines, anchovies, salmon eggs, and sand shrimp to retailers and fishing guides all over the Pacific Northwest.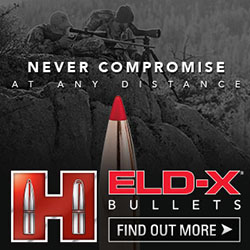 What you may not know, however, is that this quiet and unassuming cat might be one
of the most prolific big game hunters in the Pacific Northwest. Lamper's stock and trade is the pursuit of trophy elk and deer on public ground deep in the backcountry of Washington, Idaho, and Montana. Lampers is a public ground success story that's come from an insane amount of work and years of trudging around in the backcountry putting as much stress on himself and his gear as is humanly possible.
Ryan and his hunting partner Joey Pyburn spend weeks in the high country every fall in search of trophy elk and deer and they seldom see a soul. Lamper's tells me he hasn't seen another hunter in four years. Why? Because there are few people that go where they go. And doing that, my friends, takes and immense amount of work and some of the finest gear in the world. Ryan's tested every piece of lightweight backcountry camping and hiking gear you can imagine and thru his decades-long research he's kind enough to share some of his favorite gear items here on the Outdoor Line.
Shelter – MSR Hubba One Man Tent
The MSR Hubba one man tent weighs under three pounds packed and it's small enough to fit into a deer bed on the side of a mountain. These incredibly lightweight tents are a breeze to set up anywhere and the footprint is so compact Lampers can hunker down for the night just about anywhere.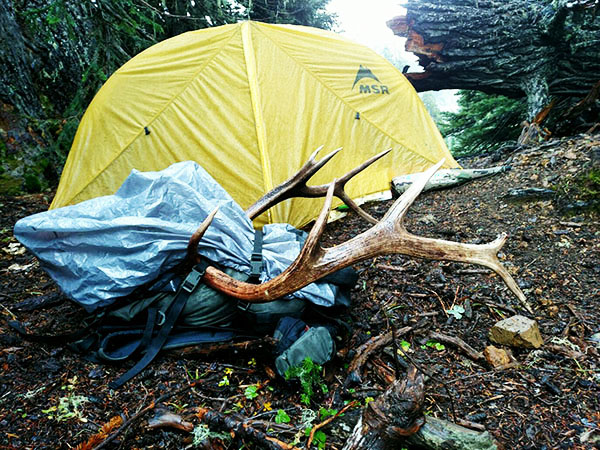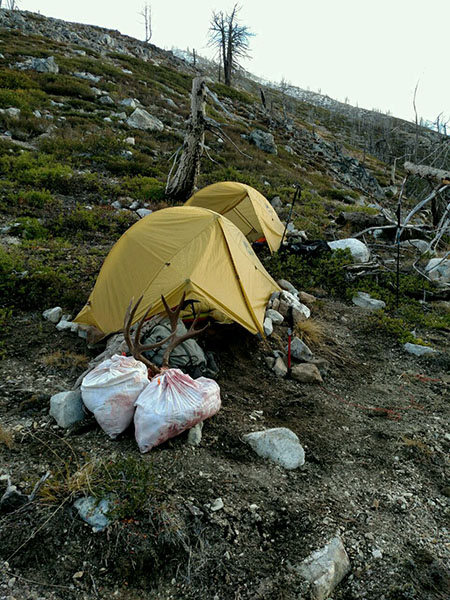 Here's a video that highlights just how quickly the MSR Hubba lightweight backpacking tent can be assembled.
Cooking-Jet Boil Minimo
Ryan prefers the Jet Boil Minimo because of it offers the most finite valve control of any upright canister system on the market. He can slowly simmer soup over a small flame or blast the heat to quickly boil up water for a freeze dried meal or a hot drink.The Minimo weighs just under a pound and will boil 16 ounces of water in 2 minutes and 15 seconds.
Drinking Water – Steripen
With a SteriPen there's no need to pack a cumbersome and space-consuming filter pump. The SteriPen uses UV light to zap 99.9% of the organisms that live in water. The outdoor models will purify one liter of water in 90 seconds and last up to 8,000 treatments.
Backpack – Exo Mountain Gear K2 5500 
The EXO Mountain Gear K2 5500 pack comes with a titanium frame and weighs an astonishing 5 pounds, 4 ounces. The EXO has pockets galore for stashing all the necessities for a long backcountry hunt and long side pockets for guns, spotting scopes, tent poles, and hydration bladders. This pack also has an expandable 2500 cubic inch load shelf for hauling meat and 14 compression straps to secure loads to the pack. It can be expanded to 7,000 cubic inches for packing into the backcountry and compressed down to 3,500 cubic inches for day hunts. Ryan's hauled loads to 140 pounds on the EXO K2 5500 and says it's the most comfortable and durable pack he's ever owned.
Head Lamp – Black Diamond Storm
Ryan's number one backcountry headlamp is the Black Diamond Storm. He likes it for it's brightness and most importantly it's longevity. With a fresh set of batteries this head lamp will last for an entire week in the backcountry. Sure, he brings an extra set of batteries along but they rarely get used.
Trekking Poles – Black Diamond
When laden with a heavy load of backcountry gear and venison a set of trekking poles is an essential item to provide stability and safety. Black Diamond trekking poles come with two Flicklocks for adjustability and when they're not needed they can collapse and be stored in the long side pocket of the EXO Mountain Gear K2 5500 pack. Lampers highly recommends picking up a set of rubber Tech Tips for any hunting trip into the backcountry. Using the rubber tips eliminates the noise the poles make while hiking in rocky terrain.

Traction – Kahtoola Micro Spike
Carrying heavy loads on steep and sometimes wet or frozen alpine slopes can be dangerous work. Lamper's always has a set of Kahtoola Micro Spike's stashed in his pack for traversing steep areas in the backcountry. Micro Spike's are easily slipped over hunting boots and pack down nicely.
I'll be catching up with Ryan again soon to get another gear list going. We'll talk rifles, slings, game bags, sleeping pads, sleeping bags, and whatever else comes up. The one thing we won't talk about, however, is where in the backcountry you need to be. That's gonna be up to you.
If you want to catch up with Ryan Lampers I recommend hitting him up on Facebook (Ryan Lampers), Instagram (sthealthyhunter), or on his newly-launched website huntharvesthealth.com.
Thanks for stopping by and remember…next hunting season starts now!
Rob Endsley
The Outdoor Line
710 ESPN Seattle