After two years of perseverance hunting the rugged west slope of the Cascades in Whatcom County 14 year old Justin Miedema finally got a chance at his first black bear. Justin took the 250 pound black bear at 370 yards with a 140 grain bullet from his .270. "The bear just folded after the shot," said Eric Vanhofwegen who was along on the hunt.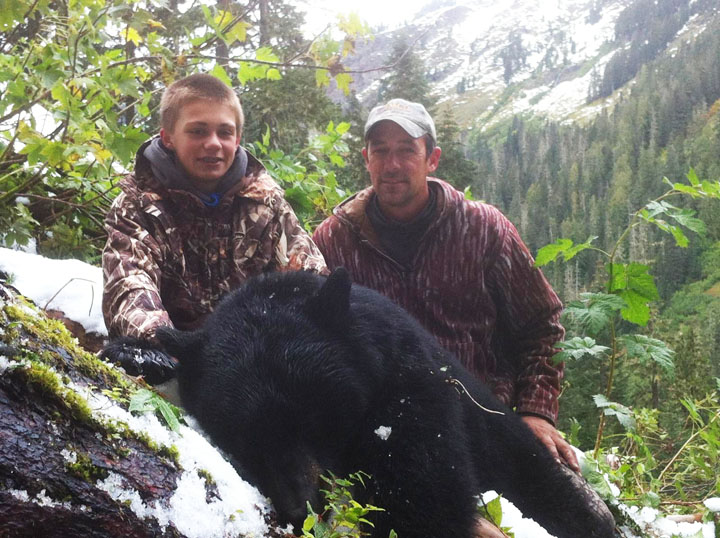 I'm sure Justin was already hooked on hunting to begin with, but after this great black bear I know exactly what he'll be doing every fall from here on out. He'll be hunting!
Kudos to his dad Brian for getting him hooked on hunting at such an early age. Great job you guys!
Rob Endsley
The Outdoor Line
710 ESPN Seattle