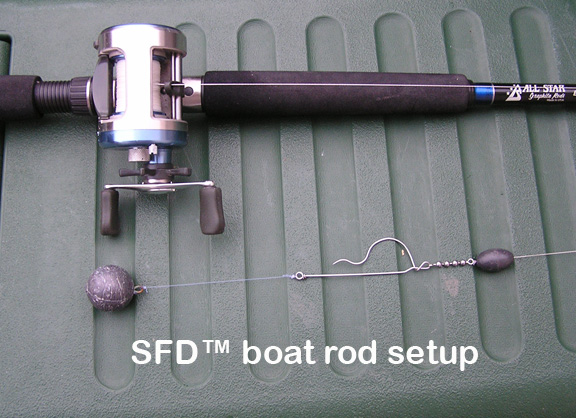 One of the regulations that's been looming for a while for sportfishing charters in Southeast Alaska is the requirement to use rockfish descenders for all rockfish caught that aren't going to be kept. These devices will be required on all charter vessels for the summer of 2013. That's me…I'm a charter guy in the summer!
While it's going to be somewhat onerous to connect a rockfish up to the device and send it back down to a safe depth before releasing it I'm firmly behind this new rule. I grew up fishing in Washington's Puget Sound and if you don't know how many rockfish are left in the sound I'll tell ya…very damn few!
We didn't have this rule sooner because no one knew exactly what submersion method was best for the fish. After a lot of experimentation with fizzing needles and milk crates, to name a few of the test methods, biologists finally landed on this type of device.
Some of the gents associated with this rockfish catch and release project tell me that 50 to 60 feet of depth was all that was needed to relieve barotrauma and get these precious bottomfish headed in the right direction. And get this, they had a more than 90 percent success rate during the study. The regulations state that fish need to be released at a depth of at least 100 feet, so I'm guessing that fatality will be next to nothing.
The device in the photo above is made by Shelton Products and it's had great reviews. You can either order one directly from Shelton or build one yourself. Ron Garner, President of the Puget Sound Anglers here in Washington, has been building them with a large Siwash barbless hook, a couple pounds of lead, and a large snap swivel. I think a pipe jig with an upside down barbless hook attached to it would also work.
Most of the bottomfish that live in Southeast Alaska waters live a very, very long time and releasing them alive is a good thing for the long haul and the sustainability of charter fishing. If using this device means that my daughter can enjoy rockfishing with me in the years to come I'm all for it. I also want to continue taking all of you fishing, as well.
Good fishing!
Rob Endsley
The Outdoor Line
710 ESPN Seattle
www.theoutdoorline.com