I'm always surprised at how many people grumble about the edibility of ducks and geese. Sure they're not a ribeye steak, but given the right recipe they can be delicious.
We've got a family bacon braised goose recipe that even your yoga class instructor would horse down without blinking an eye. We use that one often and man is it good. There's a new recipe on the block, however, that is threatening to knock this one off it's thrown.
After hunting with Don Fenton from Truck Vault last week he emailed me the worlds best duck recipe. Nicole and I cooked up some Canada goose breasts last night with it and WOWZA!!!
Here's Don's incredible Duck in Bourbon Cream Sauce recipe: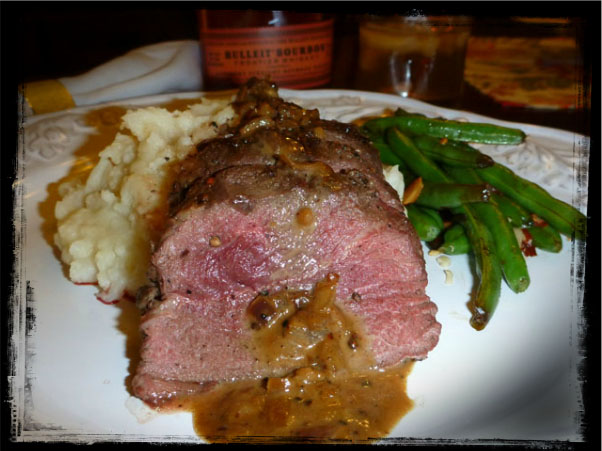 The alcohol primarily burns off during the cooking process but some will still remain. This recipe is also delicious with venison, goose, pork, beef and pheasant or quail.
You can marinate duck breasts in saltwater brine or Dr. Pepper overnight before cooking but it is not necessary.
CAUTION: When you add bourbon to the pan it may ignite! Slowly pour the bourbon into the pan without sticking your head or face over the pan. Wait a few minutes for the alcohol to burn off.
4 servings – you can adjust the recipe for the number of ducks you are cooking. 2 breasts equals one duck.
6-8 duck breast halves (or diced) skin can be in tact or removed
Salt and freshly ground black pepper
1 tablespoon olive oil
2 tablespoons butter
3 cloves of garlic minced
¼ cup diced red onion
1 tablespoon brown sugar
½ cup beef or chicken broth
¼ cup bourbon
1/3 cup heavy (whipping) cream
Season duck breasts liberally with salt and pepper. Heat oil and butter in a large skillet over medium-high heat. Add breasts whole or diced and cook until seared medium brown, approximately three minutes. Flip breast over and cook for two minutes more. Remove meat and transfer to a plate lined with paper towels. Add garlic, onion, and brown sugar to the pan. Stir to blend and cook for 3-4 minutes. Stir in beef or chicken broth and reduce liquid by one half. Add bourbon very carefully (see CAUTION above) and cook for two minutes more. Add cream and cook until sauce thickens. Return duck to the pan to warm, try not to cook past medium rare or to your liking.
Enjoy!
(Note from the editor – The sauce is so good you'll want to double the recipe for more, more, more.)
Don Fenton
Truck Vault
Sedro Wooley, Washington