VORTEX Spitfire HD Gen II Review
by Jason Brooks
Earlier this week Vortex announced it's new 2021 line-up. It includes a pair of red-dot prism scopes designed for the 5.56mm cartridge. Based on the popular SPITFIRE line the HD GEN II comes in two models, a 3x and a 5x.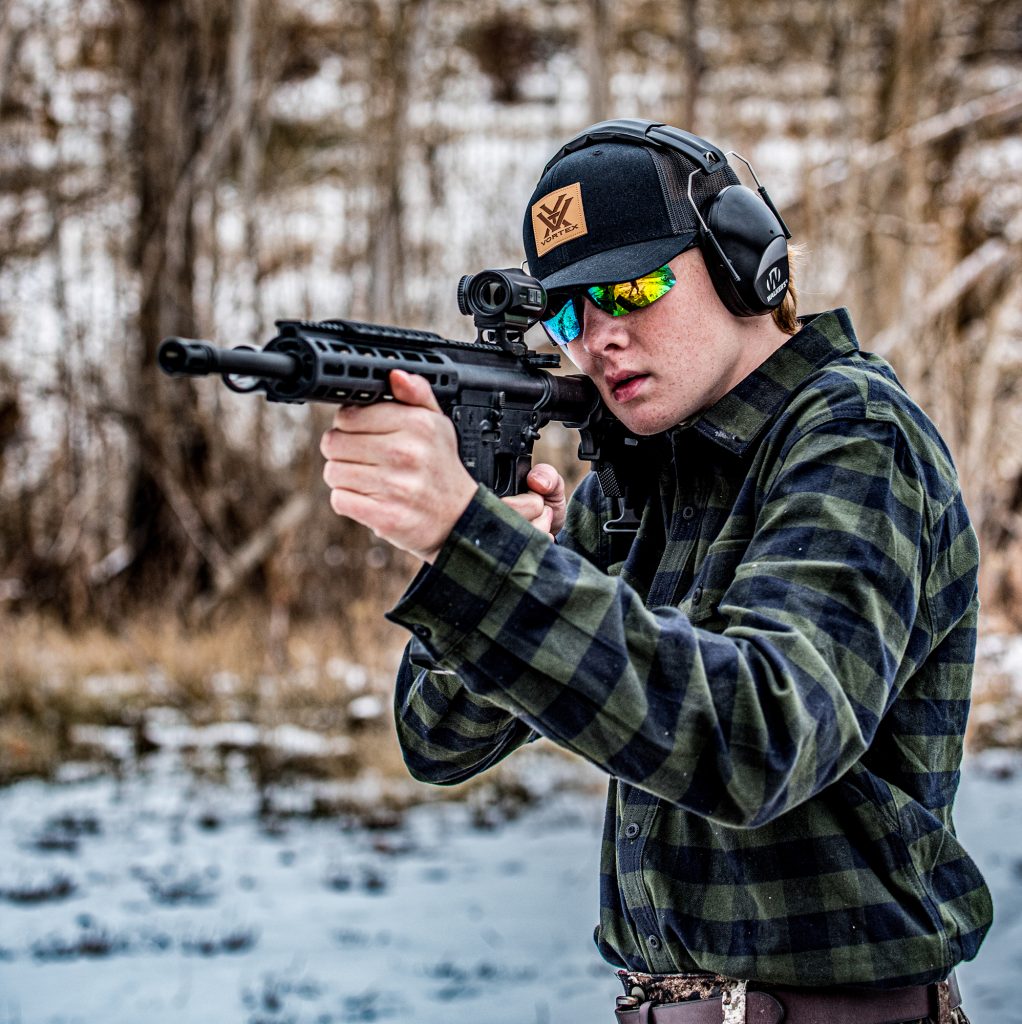 When looking through the scope the first thing you will notice is the reticle. The AR-BDC4 MOA reticle is not your typical red-dot. Instead, VORTEX designed this reticle for quick target acquisition and extreme accuracy based on the ballistics of the 5.56mm. It has a dashed ¾ circle that catches the eye quickly and centers the shot easily. In the middle is a small but bright red-dot that is precise and improves accuracy with incredible results. Under the centered illuminated dot is a post that is not illuminated. This post has hash marks and windage dots making for a quick adjustment for weather and distance variables.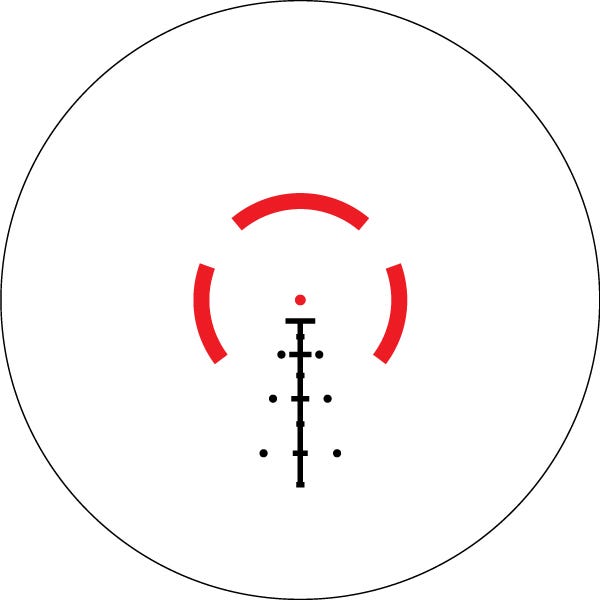 Mounting the scope is easy. It takes about two minutes from the time you open the box until it is mounted on a rail. The scope comes with two bases, one is the high mount for AR platforms and the other is a low profile for handguns and shotguns. A universal tool, which looks like a key, come in the box and is the only tool you need to mount the scope and make sight-in adjustments.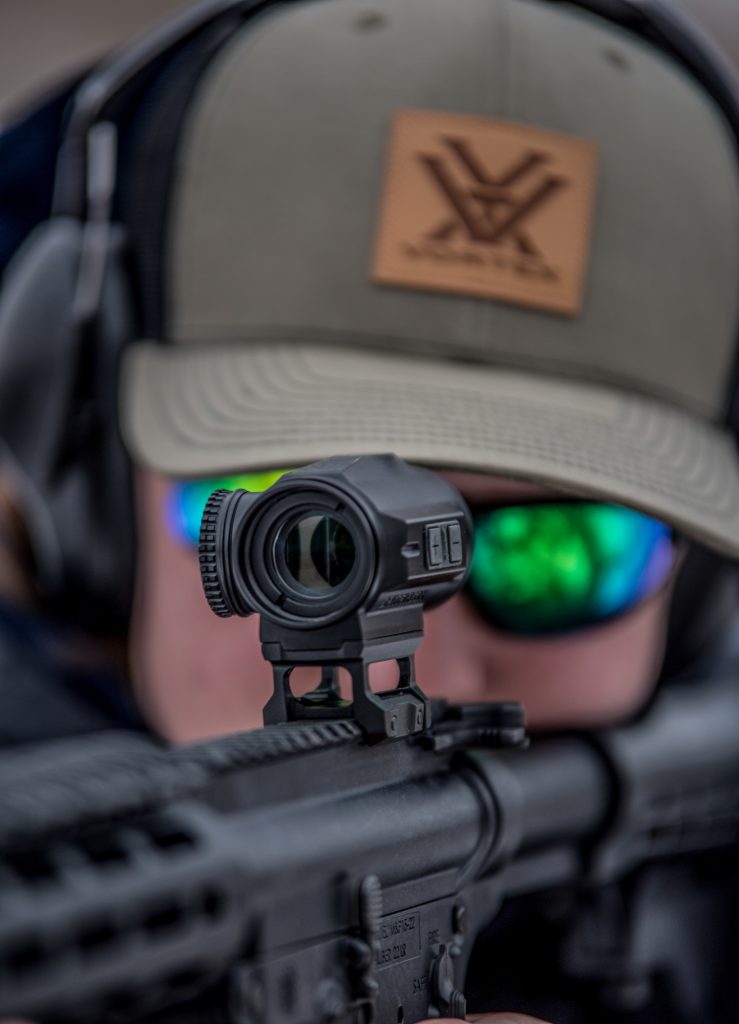 The reticle has brightness adjustments that are easy to use, very bright for sunny days and low for hours of darkness. It is also the "on-off" switch. Also inside the box is a 2032 battery which will last for thousands of hours.
Not just for AR users. When I received the sight to test and evaluate the first thing I thought of was how the reticle is perfect for the turkey hunter. In states that allow electronic (red-dot) and magnification sights for turkey hunting this is the perfect optic and it comes with a low profile base to mount onto a shotgun. I was testing the 3x model and couldn't believe how accurate it was and that the slight magnification would make target accusation of a turkey so much easier, especially with the tungsten TSS loads. I immediately emailed the team at VORTEX and they agreed, this will also be a hit for the turkey hunter. Look for the new SPITFIRE HD GEN II prism scopes at your local retailer or at vortex.com MSRP $549.99
Jason Brooks
The Outdoor Line Field Editor