Halibut fishing reopens Wednesday in Strait of Juan de Fuca and some Puget Sound areas after an extended delay tied to COVID-19 issues Leave a reply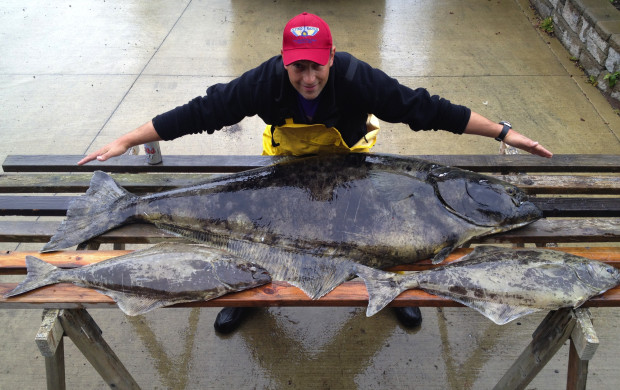 Finally, some good news on halibut!
An anticipated Washington Department of Fish and Wildlife (WDFW) news release is expected to come out this afternoon that announces the halibut fishery in the Strait of Juan de Fuca from Sekiu to Port Angeles, San Juan Islands and some parts of Puget Sound will open this Wednesday (May 20).
Halibut chasers in Marine Catch Areas 5 to 10 will be allowed to target fish every other day – open Wednesday (May 20); Friday (May 22); Sunday (May 24); Tuesday (May 26); May 28; May 30; and June 1, 3, 5, 7, 9, 11, 13, 15, 17, 19, 21, 23, 25, 27 and 29, etc. – or until the catch quota of 77,550 pounds is achieved, whichever comes first. Anglers are strongly reminded to be responsible and follow social distancing rules still in place.
"There will be a lot of eyes on the halibut fishery and if this goes bad and people aren't doing what they're being asked to do then the worst case scenario is a chance for the fishery to be closed again," said Heather Hall, a WDFW fish policy manager.
A reminder that sport anglers who pursue halibut and bottomfish are now required to carry a descending device onboard their boat in all marine areas.
Descending devices are used to release rockfish back to the depth and improve their survival when released. For details, go to http://wdfw.wa.gov/fishing/bottomfish/rockfish/mortality.html.
Lingcod fishing remains open daily in most of Puget Sound and Strait of Juan de Fuca and catches have been relatively good.
Word on spot shrimp
While nothing has been made official just yet it now appears WDFW is shooting for a late May start to the highly popular spot shrimp fishery in some marine catch areas followed by more areas opening in early June. No specific fishing dates have been announced.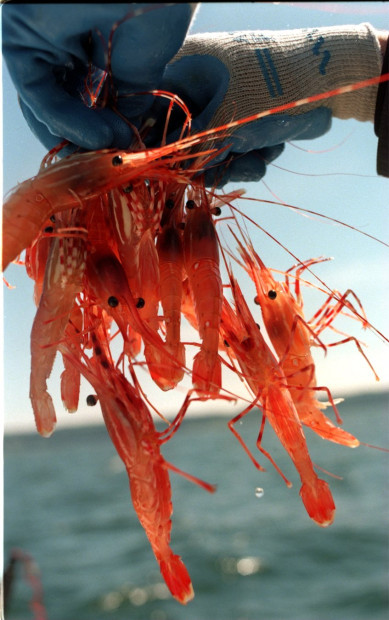 The spot shrimp fisheries are a much bigger deal related to the heavy angler pressure it receives and a logistical juggling act from a resource management standpoint.
WDFW officials continue to work with state health and county and city officials as well as keeping tabs on boat ramp and port closures and opening, plus monitoring (aerial flight surveys and ramp checks) and enforcement.
Right now, popular boat launch sites like Don Armeni in West Seattle (the gateway to the Elliott Bay spot shrimp fishery) and Shilshole Bay's Eddie Vine ramps run by the City of Seattle are closed. Also, places like the Port of Hoodsport and Pleasant Harbor Marina in Hood Canal and many other Puget Sound launch sites are either still closed or have very limited operations.
One concern by a WDFW staff member was to not have the spot shrimp and halibut fisheries open on the same days to avoid an influx of people out on the water. More information was expected to come to light in the coming days so stay tuned.
Two Puget Sound salmon fisheries still a go!
WDFW says the central Puget Sound (Area 10) coho only fishery opening on June 1 and the Tulalip Bubble Fishery for chinook opening May 29 are both going to open as planned.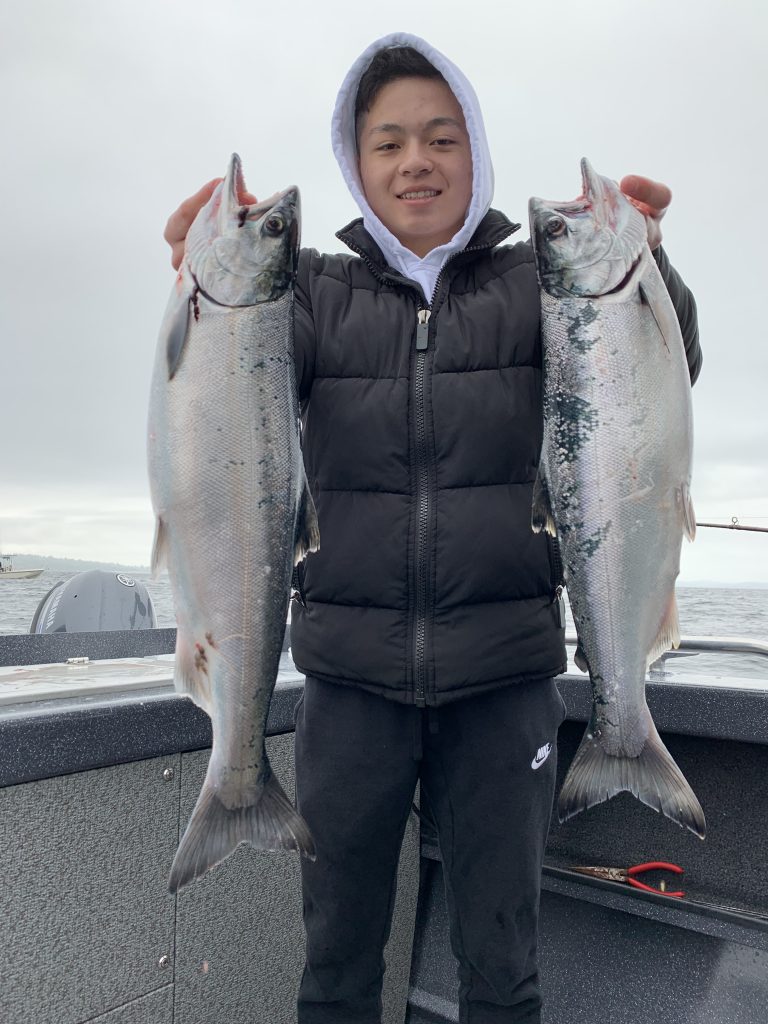 The central Puget Sound has seen some remarkable fishing in recent years with coho averaging 2 to 4 pounds. The most popular spots are the shipping lanes from Kingston-Apple Tree Point south to Jefferson Head; Richmond Beach; West Point south of Shilshole Bay; and the eastern side of Bainbridge Island from Point Monroe south to Restoration Point.
Another big draw is the Tulalip Bay Bubble Fishery just north of Everett, which opens May 29 of each week from 12:01 a.m. Fridays through 11:59 a.m. Mondays only (closed on June 15 for a tribal ceremonial fishery).
The bubble is known as an early-summer destination for kings averaging 10- to 20-pounds. Fishing is closed to all angling east of the line from Mission Point to Hermosa Point.
Some salmon anglers have also been testing the waters of southern Puget Sound south of the Narrows Bridge that is open now for hatchery chinook. Seek out early arriving hatchery kings around Point Fosdick and off Fox Island's east side at Gibson Point, Toy Point and Fox Point.
Many piers are open year-round for salmon in Puget Sound including the Edmonds Marina, Fox Island, Seacrest in West Seattle, Waterman, Bremerton Boardwalk, Illahee State Park, Dash Point Dock, Point Defiance Boathouse Dock, Les Davis, Des Moines, and Redondo piers.
Coastal fishing opportunities
WDFW officials say to expect a slow roll out of fishing opportunities on the coast at Ilwaco, Westport, La Push and Neah Bay.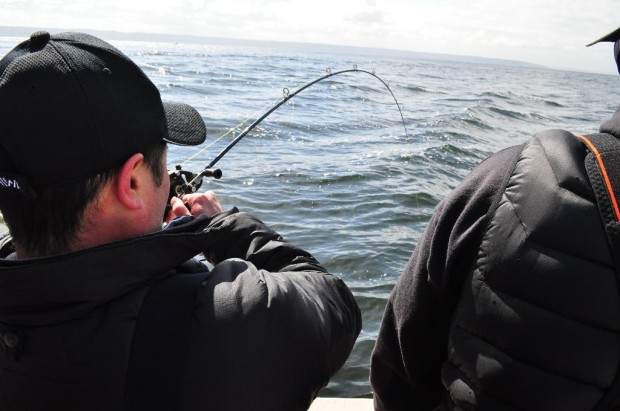 The good news according to WDFW is they might be able to open Marine Catch Areas 1 and 2 (Ilwaco and Westport) by late May for ground fish (lingcod, black rockfish and kelp greenling) fishing but are still looking at guidance from the governor's office, and state and county health and port commissioners first.
On the northern coast, places like Neah Bay on Makah Tribal Lands will remain closed to all recreational fishing until at least June 30 and the same goes for the La Push area too.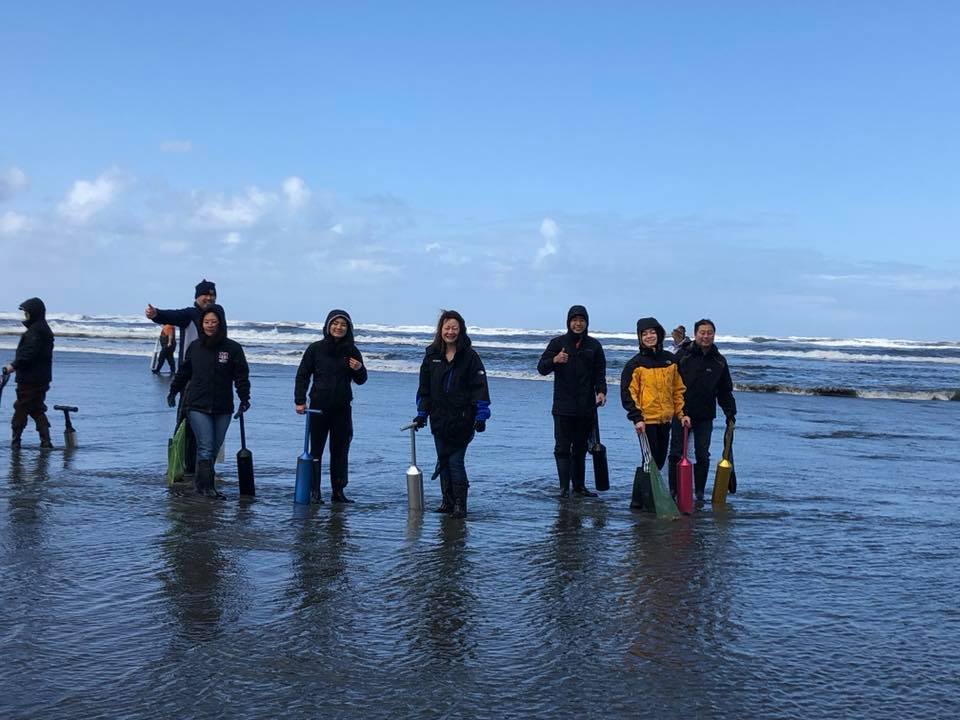 Many had heard rumors of a possible final razor clam dig along the southern coast, but WDFW staff voiced concerns on Monday about the realization that it likely will not occur.
Each year, digging opportunities usually end by mid-May as razor clams start spawning in spring time and there are also issues related to snowy plover bird nesting areas on beaches.
A story by the Chinook Observer came out last Friday as Pacific County officials relaxed closures to beach approaches. For specifics, go to https://www.chinookobserver.com/coronavirus/pacific-county-approves-plan-to-reopen-beach-approaches-next-monday-may-18/article_d43ad302-96d4-11ea-a09b-2baf41b3fa1b.html.