Lots of spring choices happening right now with Columbia River shad and local salmon fisheries picking up soon. Spot shrimp season also delayed until end of May Leave a reply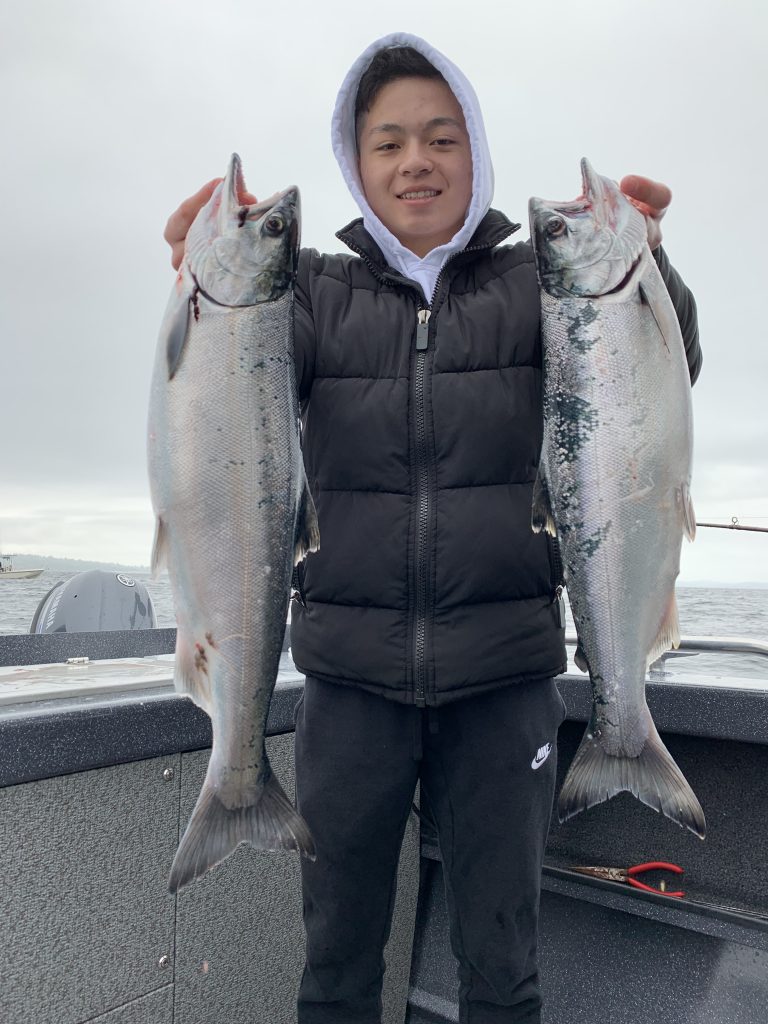 By Mark Yuasa
In a little more than two weeks, anglers will have additional salmon fishing prospects to jump on around Puget Sound and in the meantime excitement is building for the Columbia River shad run that should be ramping up in the coming days.
The front end of what should be a long line of millions of shad are starting to migrate into the Columbia, and through Sunday, 8,124 shad had been counted at Bonneville Dam. Single-day counts were 3,943 on Sunday; 1,156 on Saturday; 440 on Friday; 387 on Thursday; and 1,329 on Wednesday.
In 2019, the shad counts hit above 100,000 on May 29 and hit 350,000-plus by May 31 and it 412,000-plus by June 5. The counts bounced between 90,000 to 300,000 from June 6 through June 26. It hit a historic whopping high of 7,459,145 in 2019.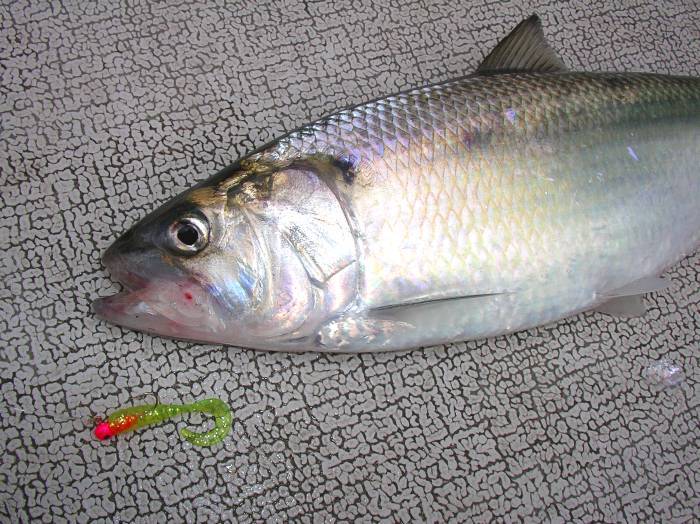 The season total shad count at Bonneville Dam were 6,059,933 in 2018; 3,135,401 in 2017; 1,770,303 in 2016; and 1,815,001 in 2015.
The 10-year average peak timing for shad usually occurs from early- to mid-June, but anglers should make plans on going south once shad counts hit 20,000-plus and keep an eye on the dam counts at https://www.fpc.org/currentdaily/HistFishTwo_7day-ytd_Adults.htm.
Some of the best fishing occurs along the rip-rap shoreline just below Bonneville Dam, but shad are spread out in the Camas Slough, and from Washougal downstream to Kalama.
To access the Bonneville area, head east on Highway 14 about two miles past the town of North Bonneville, and take the right hand turn by the transmission towers. The access road allows anglers about three miles of prime shoreline in either direction.
Shad like a fast, swift running current, and most fish are usually caught no further than 15 to 30 feet from shore so do not waste your time casting out into the middle of the B-C.
Shad darts are the most effective lure, but red and white colored flies with a small hook; colored beads in red, bright orange or a metallic silver or gold are the go-getters; small crappie-like jigs do wonders; and small wobbler type spoons or spinners will do the job.
Marine salmon options begin to swell soon
The door on salmon fishing choices are swinging open in the not so distant future, and for those itching to go fishing right now should look at southern Puget Sound (Marine Catch Area 13) south of the Narrows Bridge.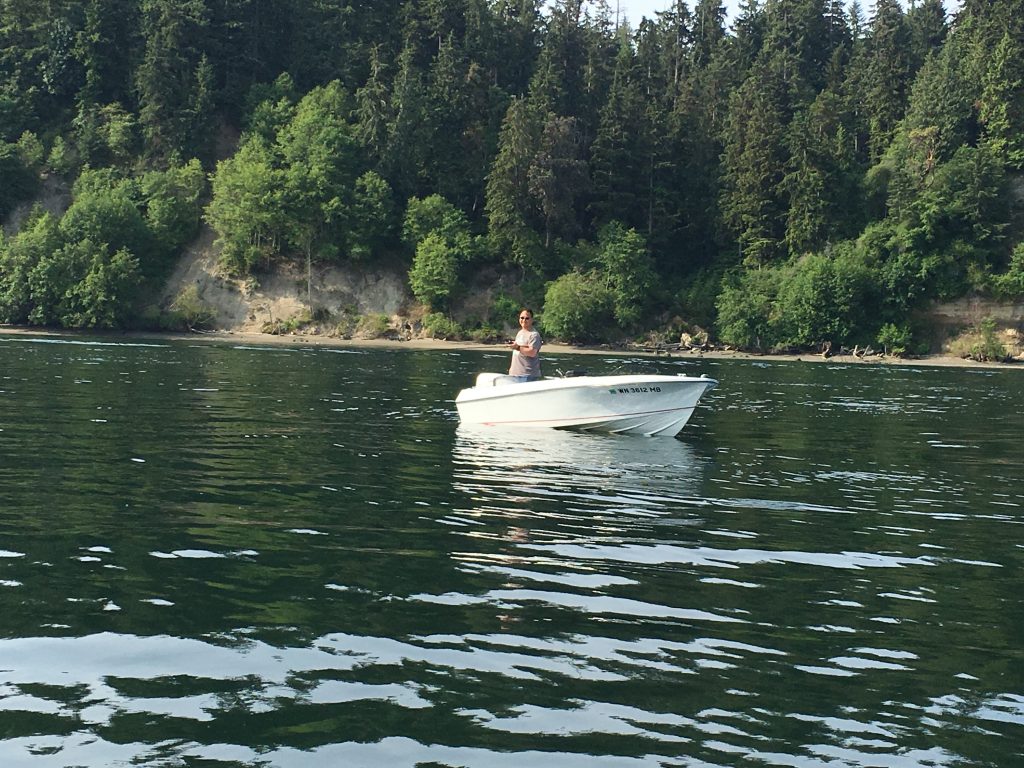 In the meantime, the vast majority of fish chasers are setting their time on the water for June 1 when central Puget Sound (Area 10) opens for resident coho, which has been remarkably good in recent years.
The vast majority of coho average 2 to 4 pounds and target them in the shipping lanes from Kingston-Apple Tree Point south to Jefferson Head; Richmond Beach; West Point south of Shilshole Bay; and the eastern side of Bainbridge Island from Point Monroe south to Restoration Point.
Just to the north of Everett is the Tulalip Bay Bubble Fishery opens May 29 of each week from 12:01 a.m. Fridays through 11:59 a.m. Mondays only (closed on June 15 for a tribal ceremonial fishery).
The Tulalip bubble has been an early-summer destination for kings averaging 10- to 20-pounds. Fishing is closed to all angling east of the line from Mission Point to Hermosa Point.
As mentioned above, southern Puget Sound south of the Narrows Bridge is open now for hatchery chinook and look for fish around Point Fosdick and off Fox Island's east side at Gibson Point, Toy Point and Fox Point.
Many piers are open year-round in Puget Sound including the Edmonds Marina, Fox Island, Seacrest in West Seattle, Waterman, Bremerton Boardwalk, Illahee State Park, Dash Point Dock, Point Defiance Boathouse Dock, Les Davis, Des Moines, and Redondo piers.
Those planning to launch their boats should be aware that City of Seattle has currently closed the Don Armeni ramp in West Seattle and the Shilshole boat launch near Golden Gardens. The Everett ramp to the north and the Point Defiance Park ramp in Tacoma are open.
Fishing for lingcod in some local marine areas and trout, kokanee, walleye and bass in statewide lakes reopened last week. All were producing some decent action for anglers who finally had a chance to get back on the water after a month-long closure due to the COVID-19 "Stay Home, Stay Healthy" order.
WDFW announced Monday (May 11) that the spot shrimp fishery will not start on May 16 and they're now targeting a late-May opener. This delay relates to many boat ramps still being closed and it requires a higher level of enforcement monitoring compared to the lingcod fishery.
The halibut fisheries in Strait of Juan de Fuca and Puget Sound remain in limbo since small rural communities like Port Angeles are still concerned an influx of anglers could increase chances of the spread of the virus. WDFW fishery managers indicate it is unlikely halibut will reopen soon but will meet again this week to discuss the state of halibut.
While freedom to wet a line has been eased somewhat, anglers are still asked to play by the rules of social distancing. WDFW also implemented guidelines anglers should follow as noted below.
Before you go
Check what is open. While many state-managed land destinations are open for day-use, other local, tribal, and federal land may still be closed.
Opt for day trips close to home. Overnight stays are not permitted.
Stay with immediate household members only. Recreation with those outside of your household creates new avenues for virus transmission.
Come prepared. Visitors may find reduced or limited restroom services as staff begin the process to reopen facilities at wildlife areas and water access sites. You are advised to bring your own soap, water, hand sanitizer, and toilet paper, as well as a mask or bandana to cover your nose and mouth.
Enjoy the outdoors when healthy. If you have symptoms of fever, coughing, or shortness of breath, save your outdoor adventure for another day.
When you get there
Avoid crowds. Be prepared to go somewhere else or come back another time if your destination looks crowded.
Practice physical distancing. Keep six feet between you and those outside your immediate household. Launch one boat at a time to give others enough space to launch safely. Leave at least one parking space between your vehicle and the vehicle next to you. Trailer your boat in the same way.
Wash your hands often. Keep up on personal hygiene and bring your own water, soap, and hand sanitizer with you.
Pack out what you pack in. Take any garbage with you, including disposable gloves and masks.
Summer Dungeness crab also on the minds of many
A sport Dungeness crab fishery will likely happen in south-central Puget Sound (Area 11), which has been closed for the past two years.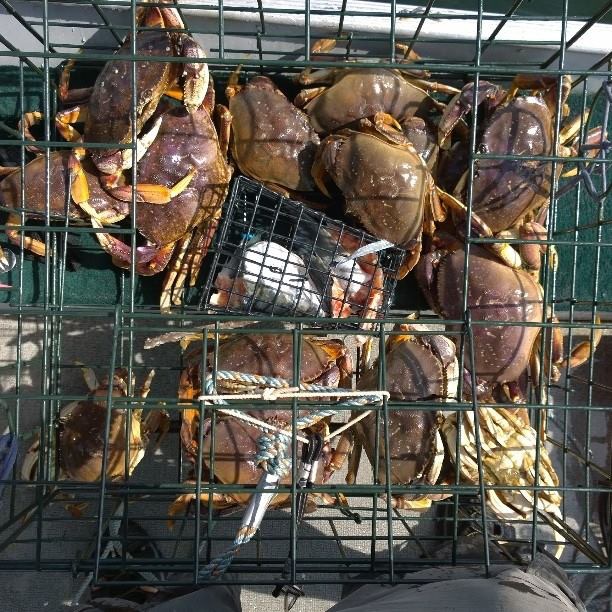 Don Velasquez, a WDFW Puget Sound shellfish manager, indicated recent test fisheries found a crab population stable enough to support limited sport fisheries with a 37,500-pound catch quota.
"The target start date is July 2 for most areas of Puget Sound except for a couple that will open later in the summer around the San Juan Islands," Velasquez said. "Marine Areas 10 (central Puget Sound) and 11 will have reduced days of fishing days of the week (not a full-on five day per week season) or an end date or gap in the middle. Area 13 (southern Puget Sound) isn't likely to open for Dungeness and the likelihood of a red rock crab fishery seems to be fading too."
In 2019, central Puget Sound was open from July 4 to Aug. 3 on a Thursdays through Mondays per week schedule. Most other areas of Puget Sound were open through Sept. 2.
WDFW and co-managers will also begin some abundance test fisheries this month in other areas of Puget Sound.
"We got the Area 10 test fishery done in February, and it shows an improvement of legal-size male crabs so that was good news," Velasquez said. "The Area 11 crab population also showed an improvement in the tribal test fishery. Area 13 unfortunately remains a waste land."