This new Pelican bow case is so bomber I just had to share it. Pelican makes some of the most thoughtfully-designed and rugged cases and coolers on the market today and their new AIR archery case is no exception. Whether for travel or trips to and from hunting camp this case is simply stellar.
For starters the case comes with a padded cover that straps down snuggly over the bow and four rows of Molle straps on both the lid and base of the case for storage bags (included), an arrow holder (included), arrow tube (not included), etc. The padded cover also has a fairly large zipper pouch in the center for additional storage. I have my release and some other miscellaneous items in this pocket.
Two buckles on the inside of the lid allow the padded liner to be secured to the lid while the bow is worked on or removed so it's up and out of the way.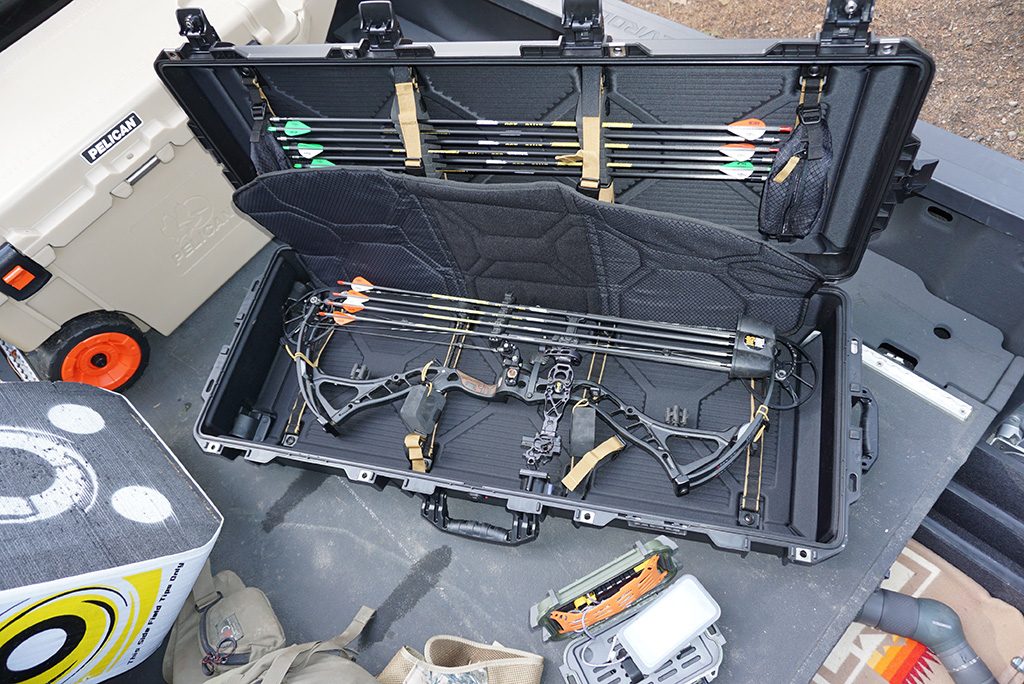 The AIR comes with two padded bumpers to keep the bow in place and provide anchor points for bungee cords in the center of the bow. Two large bumpers are also included but my Bow Tech BT Mag X is too long so I just strapped the bungees directly to the limbs of the bow to secure it in place (see below).
The provided bungee cords slide easily thru the Molle straps to secure the bow in the AIR case. The long bumpers were intended for use on the ends of the bow, but again, mine is too long.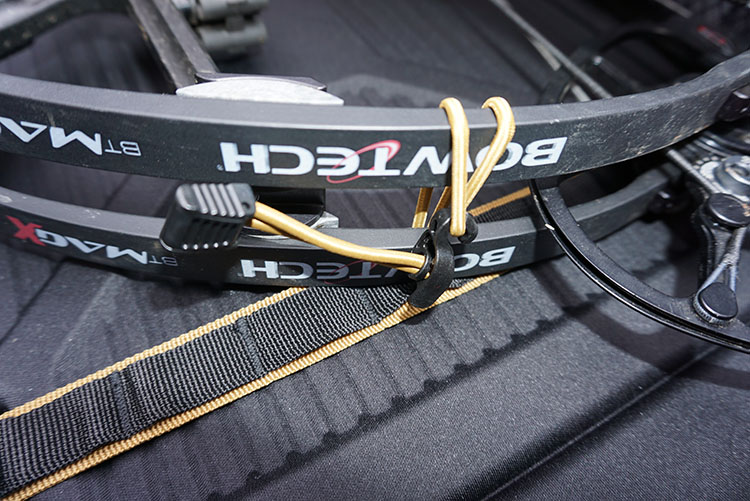 The case is constructed with 6 latches and two of them are TSA approved locking latches. An additional four stainless steel locking hasps are included on the case for pad locks.
Stainless steel bearing wheels are included to make this case so much easier to cart thru a busy airport. There's sturdy handles on the ends and front of the case, as well.
When closed the AIR measures 44″ × 16.8″ × 7.9″. My archery gear now permanently resides inside this Pelican case where it's safe and protected from the elements. What I especially like about this case is that it's deep enough so that I don't have to detach my quiver every time I put the bow in the case.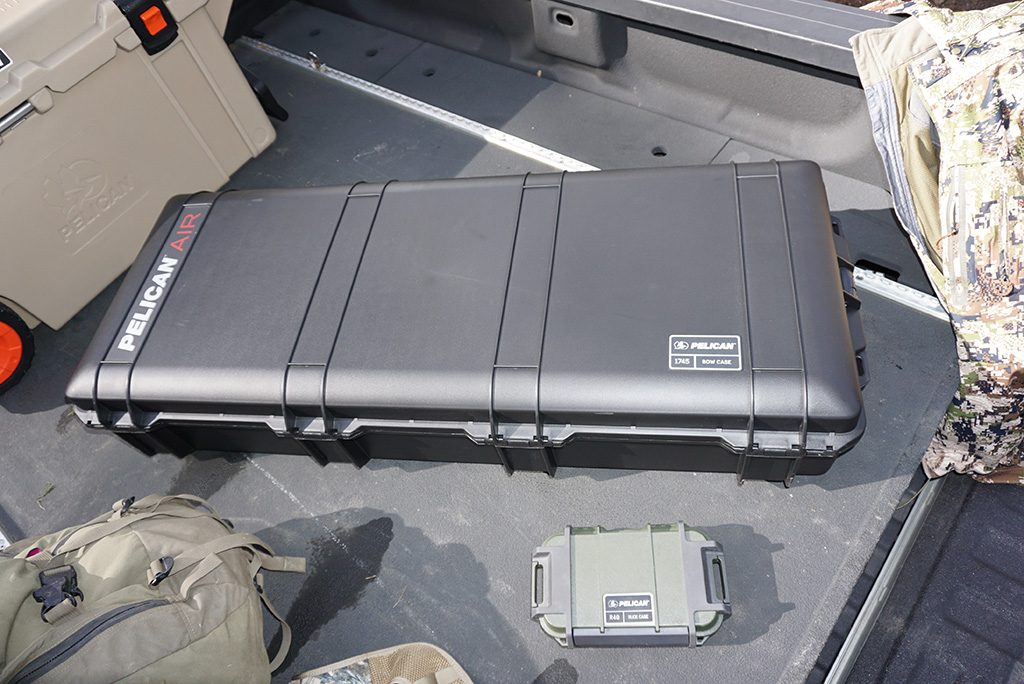 Here's a quick video tour of the Pelican Air bow case.
Pelican's AIR Bow case retails for $399 but if you shop around a bit you may be able to find a little better deal. I can't imagine the life span of it being any less than ten years, more like twenty, which amounts to a pretty good investment in my opinion. And with archery equipment getting more costly by the year I know my gear will be safe and sound in this case.
Rob Endsley
The Outdoor Line
710 ESPN Seattle