Lots of unusual fish being caught in the ocean off Washington including a monster-sized blue fin tuna 1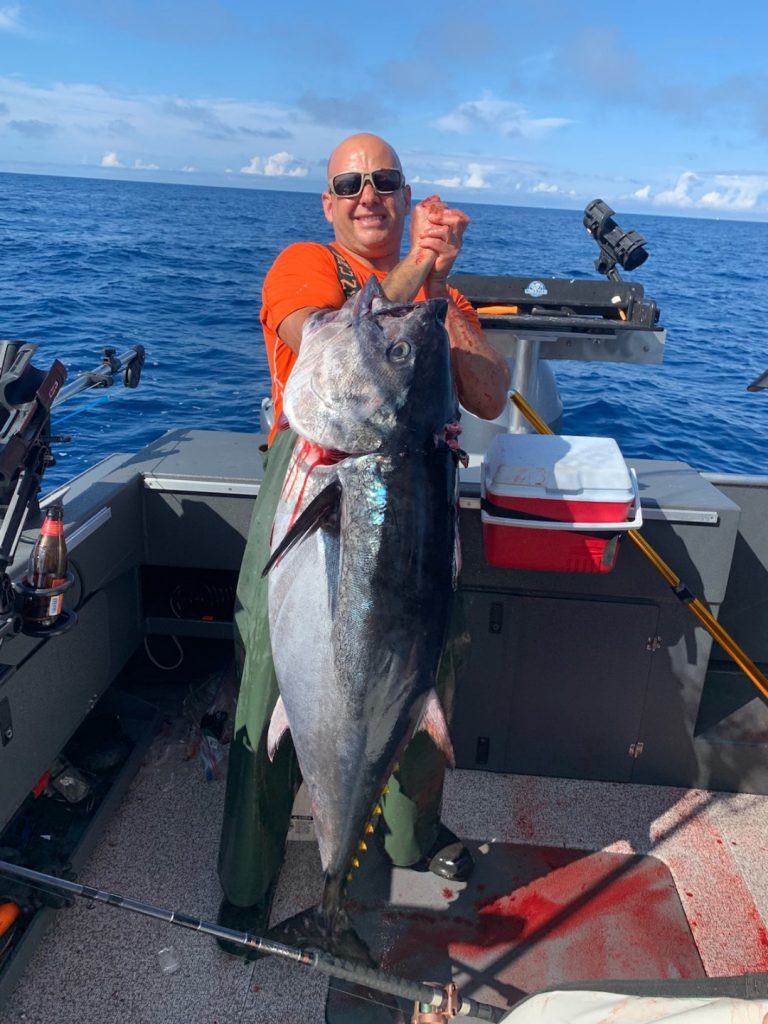 By Mark Yuasa
A bunch of Pacific blue fin tuna caught off the southern coast including a verified 90-plus pounder hitting the decks of the Ilwaco Tuna Club. Multiple white croakers reeled in by a surf angler off Westport. Catches of thresher, blue and Mako sharks to striped marlin as well as mahi-mahi and Spanish mackerel.
There is indeed some very strange fish showing up in the Washington coastal waters this summer.
"We've seen a bunch of blue fin tuna caught off the coast and I'd say probably 20 or so have been landed by anglers," said Larry Phillips, the Region 6 Director of the Washington Department of Fish and Wildlife (WDFW) based out of the Montesano office.
Phillips confirmed a 90-plus pound Pacific blue fin tuna was caught Monday (Aug. 12) out of Ilwaco and if verified that would shatter the current state record of 39.20 pounds caught by Sam Ellinger on Sept. 28, 2014.
"The catches of blue fin have been off the charts compared to what we normally see," Phillips said. "In most years it's just a couple fish caught and in some years none. This is a rare one and an adult blue fin is around 130 pounds and in the 7- to 9-year-old class range. Typically, what we encounter are the smaller fish in the teens."
Pacific bluefin tuna are a predatory species of tuna commonly seen in the northern Pacific Ocean and are highly migratory. They're considered listed as a threatened fish species but still not believed to be an overfished stock.
NOAA conducted a review of the blue fin tuna fisheries catch off U.S. western coastal waters and found it was such a small fraction of the overall world-wide picture. These fish migrate around 5,000 miles and spawn in the Sea of Japan and waters off South Korea. Most fish show up off the California coast as 1- or 2-year-old juvenile fish.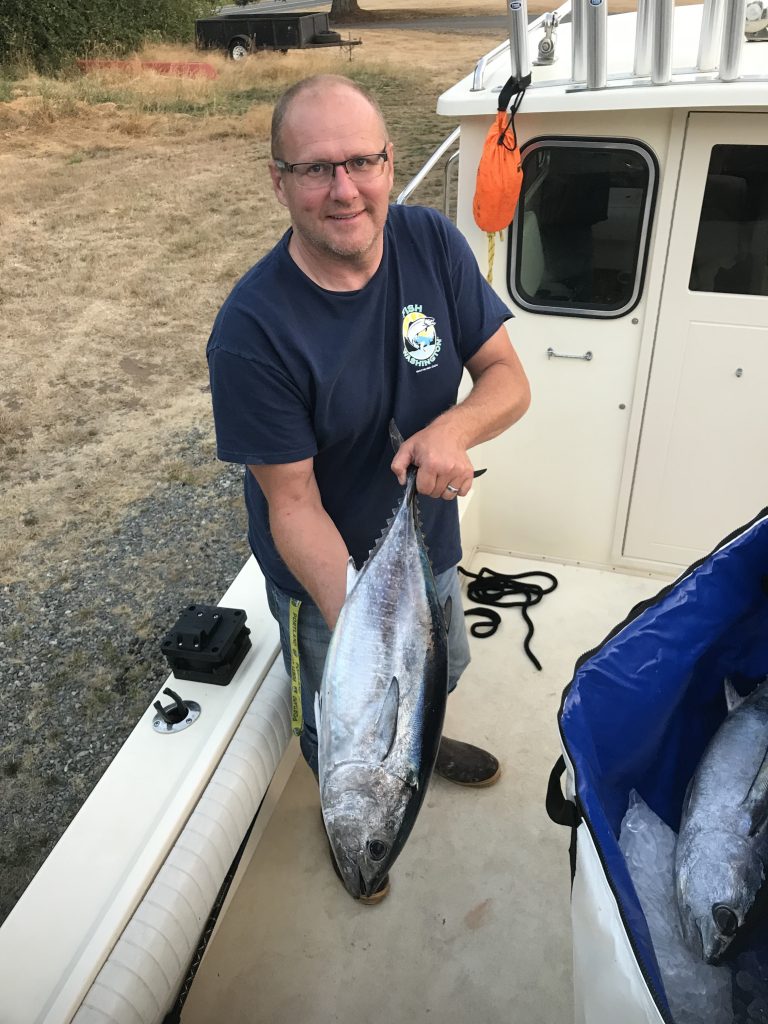 It is highly likely that all these fish commonly found in the southern Pacific Ocean are riding along the warmer big currents that are pushed up into the waters off the Washington and Oregon coast.
Early last week while fishing in the ocean and at Buoy 10 near the Columbia River mouth water temperatures hovered between 69 and 72 degrees.
"There is definitely a connection between the warmer water temperatures, and these fish commonly found off the central and northern California coast have expanded their range," Phillips said. "These fish just don't show up. There must be a pathway with these unusually warm water temperatures and we've still got a month of warm water conditions to deal with."
Albacore tuna chasers have been finding lots of fishing action within 25 to 35 miles offshore of Westport and Ilwaco and some have were reported caught as far north as the west side of Vancouver Island off Nootka Sound.
California in the 1960s and 70s was by far the top fish catcher of albacore tuna and still holds the number 1 spot, but that could be changing soon as Washington and Oregon are witnessing some pretty aggressive albacore tuna fisheries in recent years.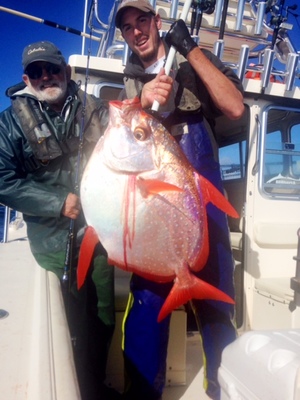 There are two different albacore populations that inhabit the West Coast, and each is believed to be a healthy stock and underfished although Phillips says that doesn't necessarily mean we don't need to keep an eye on them.
Tuna aren't the only strange fish being caught or seen in Washington waters.
"The half dozen white croaker caught off the beach at Westport flew under the radar this summer," Phillips said. "Mahi-mahi and Mako sharks have appeared in catches and there's a video out of someone fighting a striped marlin off the coast."
Phillips caught a blue fin tuna last year off the southern coast and landed the biggest blue shark he's ever seen back in May while fishing for halibut out of Ilwaco. Phillips' friend caught a thresher shark while trolling for coho out of Westport about three weeks ago. Spanish mackerel were also reported caught by salmon anglers.
Even juvenile sardines a forage fish that aren't a migratory fish species have been seen off the coast and in the past year huge schools of anchovies have pushed into deep southern Puget Sound.
"I'm wondering what the future looks like for the coast of Washington relative to these fish species that we don't see very often," Phillips said. "We know every year we'll see something like this but what's happening now is unprecedented."
"To see this many blue fin tuna and all the other fish showing up on social media that is the uncertainty," he said. "We're new to the game and what does this all mean? Is this an anomaly? Or is this the new normal? We just don't have the answer and only time will tell."
Mark Yuasa
Outdoor Line Blogger
710 ESPN Seattle