Dig this! Early coastal razor clam assessments look very promising, which bodes well for upcoming fall and winter digs Leave a reply
Digging into the data on the just completed 2018-2019 coastal razor clam season revealed some improvements compared to previous years, and for the moment it appears things are looking bright on the near horizon.
"Last season was moderate with an improvement from the previous one," said Dan Ayres, the WDFW (Washington Department of Fish and Wildlife) head coastal shellfish manager. "The upcoming season looks promising and once we finish our assessment surveys with our co-managers then we'll set dates and hopefully go digging as often as we can within our set allowance."
In all there was 58 digging days coast-wide in 2018-2019 with 273,000 digger trips producing a harvest of 3.7 million razor clams. Success was also very good with an average of 13.6 clams per digger trip – a daily limit is the first 15 clams dug regardless of size or condition.
By comparison the 2017-2018 season saw 27 days of digging coast-wide producing 257,004 digger trips for a little more than 2.8 million clams harvested for 11.0 clams per digger trip.
A breakdown by coastal beaches showed four opening days at Long Beach (16 days in 2017-2018); 53 days at Twin Harbors (18); 20 days at Copalis (12); 33 days at Mocrocks (20); and six days at Kalaloch (none).
The historical average of days open since the 2008-2009 season was 45 days at Long Beach (104 in 2014-2015 was the most); 49 at Twin Harbors (105 in 2013-2014); 21 at Copalis (33 in 2016-2017); 31 at Mocrocks (54 in 2013-2014); and three at Kalaloch (17 in 2009-2010).
Coast-wide clam digging was open Oct. 11-13, Oct. 25-28, Nov. 8-11, Nov. 22-25, Dec. 6-9, Dec. 20-23, Jan. 2-6, Jan. 17-21, Feb. 1-3, Feb. 15-21, March 16-17, March 21-24, April 6-8, April 20-22 and May 18-20.
Razor clam digging is a huge money maker for small coastal communities who rely on these opportunities during the lean tourist times in fall, winter and spring to help boost their economy. The average value of the clam harvest to communities is estimated at around $25 million although in strong years it climbed to above $35 million in 2012-2013, 2013-2014 and 2014-2015 seasons.
WDFW biologists are conducting summer razor clam population assessments at Long Beach, Twin Harbors, Copalis, Mocrocks and Kalaloch that will be the determining factor in the season setting process for 2019-2020.
Early assessments conducted at Copalis Beach (just finished this past week) and Long Beach disclosed populations are good with lots of clams across both beaches.
"I have Copalis numbers that are fresh off the press and estimates show we've doubled the recruitment compared to what we've see in past five years," Ayres said. "We have an extremely strong recruit year with 10.5 million clams at Copalis (near Ocean Shores), which is one of our most important and popular beaches for diggers. This is very exciting news and we'll be in good shape for fall and winter."
Razor clams at Copalis averaged a plump 4.1 inches and will have all summer and into to grow before the 2019-2020 season begins.
Long Beach on the southern coast has also seen a dramatic improvement after hitting a low point in 2017-2018 when adult clam population levels were the lowest seen in the past 25 years.
"Long Beach razor clam populations are looking very strong and could be as much as ten times larger from a year ago," Ayres said. "The abundant small clams we saw last year have all grown up to recruit size so we should see a lot more digging this next go round."
Summer assessments two years ago at Long Beach showed very few pre-recruits of juvenile clams and it was "scary" news for the short term. One theory for the huge dip could be related to the low salinity levels due to freshwater run-off from the Columbia River on a good portion of Long Beach, which isn't a favorable situation for young clams to grow.
When salinity levels are low young clams don't like that at all,' Ayres points out.
WDFW also keeps a close tab on a marine toxin known as domoic acid – a natural toxin produced by certain types of marine algae – that can be harmful or even fatal if consumed in enough quantities. So far, this spring and early summer marine toxin levels for domoic acid remained under the 20 parts-per-million (ppm) cutoff.
"Marine toxin levels for domoic acid never got elevated to alarming rates this past season," Ayres said. "Mussels are a good indicator and our latest test for them showed levels were all zeros. I don't want to jinx us but at this point we have nothing to worry about."
The entire coast was closed in late May of 2015 when domoic acid spiked well above the 20 parts per million cut-off level.
Since 1991, when the toxin was first detected on the Pacific Coast, outbreaks of domoic acid have prompted the cancellation of three entire razor-clam seasons in Washington — the last one in 2002-03. Twin Harbors Beach never opened in 2015-2016 as marine toxin levels never dipped below the action level.
Fall and winter razor clam digs occur during evening low tides while spring-time digs occur during morning low tides.
Final approval on dates for the fall and winter season will be determined sometime in September by WDFW although in past years it usually gets underway by the middle of October.
Exactly how much digging time will occur depends on upcoming discussions between WDFW and tribal fishery co-managers. The big boost at Long Beach and Copalis Beach will likely equate into more digging time, but how much that is won't be known until the end of summer.
A WDFW public comment review period usually occurs by early September, and if all goes according to plans digging could open by the middle of autumn.
Word on salmon fishing
While central Puget Sound (Area 10) has garnered most of the spotlight on the hot coho fishing it appears southern Puget Sound (Area 13) has quietly ramped up for a mix of hatchery blackmouth, 6 to 10 pounds, and early migrating kings, 12 to 18 pounds.
"There's definitely been some buzz about the fishing along Fox Island," said Art Tachell, the manager of the Point Defiance Park Boathouse in Tacoma. "This is helping salvage a little bit of our fisheries since Area 11 is closed right now."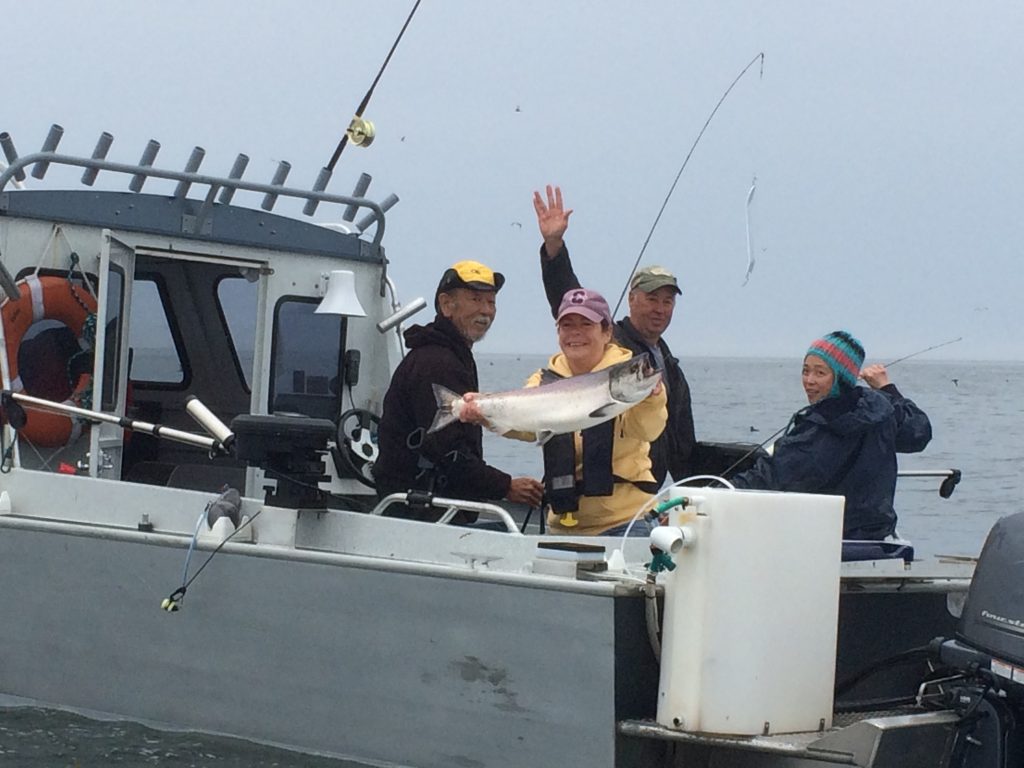 The best area for chinook has been Fox Island on the northeastern side at Fox Point in Hale Passage, northwest corner at the Sand Spit, Toy Point and Concrete Dock "Fox Island Fishing Pier" and the southeast corner at Point Gibson Point.
The dogfish are around but you can get away with mooching bait although the most effective technique is jigging. Trollers and meat liners using plugs are also getting fish, but it seems like it is predominantly a jigging show. Schools of bait have been thick in all these areas. The bite doesn't seem to be driven by a tide change, early morning or evening timeframe but seems to occur between 8:30 a.m.-11 a.m.
Fox Point is most productive on an outgoing tide. Gibson Point is better fished on the incoming tide. Trollers at Gibson should work depths of 90 to 140 feet and up toward the shoreline to where the big rock sits on the beach.
The public fishing pier – known as the Concrete Dock – can be a decent spot on an incoming tide usually an hour before and after tide change as bait gets pushed up with kings usually right on their tails and kings like to hold up in the holes just south of the pier before migrating on.
And back up in the Seattle area, the coho dance remains the top choice off Jefferson Head to Kingston.
"I saw more than 100 boats fishing the other day and you'd never see that many boats out fishing for resident coho, but it's nice to have something to catch especially when we're faced with so many restrictions this summer," said Justin Wong, owner of Cut Plug Charters in Seattle.
Another option although only a few kings have been caught weekly is the Tulalip Bay terminal fishery. The ocean from Neah Bay south Ilwaco just opened this past weekend and should get better as the season progresses.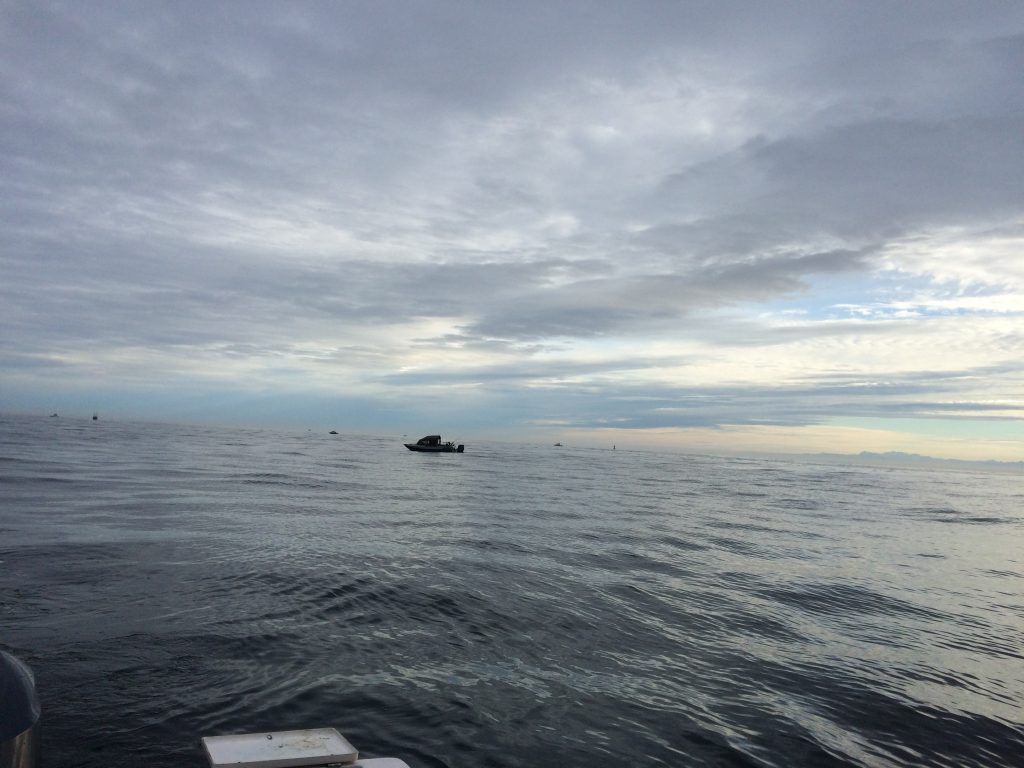 "The charter fleet is clearly offshore and some chatter on the radio showed a few fish caught but it's early," said Larry Phillips, the WDFW Regional 6 director who fished Ilwaco on Saturday. "Most will fish on memory (of where they caught them last year) and early on the chinook fishery is off the beach. We find success there and most of the coho are in deeper water. There's lots of bait around and usually the beach is the place from Leadbetter south."
If you haven't put down July 1 on the salmon fishing calendar, then you've been hiding under a rock!
Plenty of attention will be focused on south-central Puget Sound (Area 11) that'll likely generate some glory moments beginning July 1 (closed Thursdays and Fridays of each week) despite a reduced quota of 2,805 hatchery chinook (5,030 in 2018).
What that smaller quota means is going sooner than later will guarantee you more time on the water at places like the Clay Banks off Point Defiance Park in Tacoma, Owen Beach, the Slag Pile, the Flats, Point Dalco, Quartermaster Harbor, Browns Point and outside the entrance to Gig Harbor.
Once the chinook quota is achieved in Area 11 the salmon fishery reverts to being open daily through Sept. 30 for coho and pinks only.
A short but sweet king fishery opens July 1-31 in the San Juan Islands, and this has an early-season hotspot the past several years. With an August closure looming put in as much time as possible.
Salmon fishing communities along the Strait of Juan de Fuca should see some glory moments for summer chinook when it opens July 1.
Port Angeles (Area 6) is open July 1 to Aug. 15 for hatchery-marked chinook west of a true north/south line through Number 2 Buoy immediately east of Ediz Hook (release chum and wild coho and chinook). A chinook release area from July 1 through Aug. 15 is east of a true north/south line through the Number 2 Buoy immediately east of Ediz Hook (release all chinook, chum and wild coho). Area 6 is open for hatchery coho and pinks from Aug. 16 through Sept. 30 (release all chinook, chum and wild coho). Freshwater Bay is closed for salmon from July 1 through Oct. 31; and Port Angeles Harbor, Sequim Bay and Discovery Bay are closed for salmon from July 1 through Aug. 15.
Hatchery chinook fishing at Sekiu (Area 5) is open July 1 through Aug. 15 except closed in a section at Kydaka Point.
Hood Canal (Area 12) south of Ayock Point opens for hatchery chinook from July 1 through Sept. 30 and is one of the most underfished areas in our region.