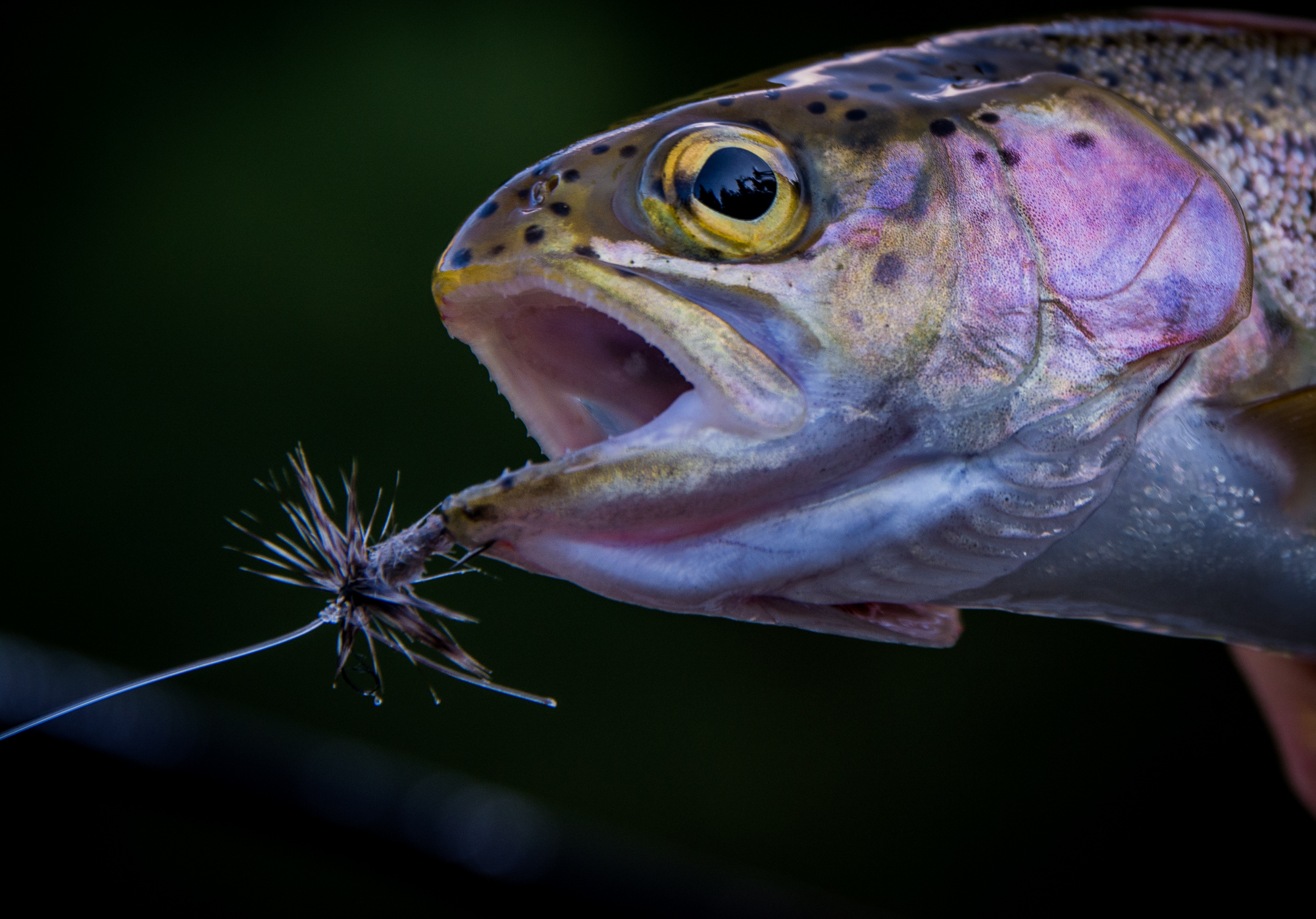 High Country Trout
by Jason Brooks
With Memorial Day weekend over and the "unofficial" start of summer it is time to dust off the hiking boots and fill up the backpacks. A higher than normal snow pack is coming off of the mountains quickly as May turned out to be the warmest and driest on record. Creeks, streams, and rivers are running too high to fish for high mountain trout but the backcountry lakes are finally starting to open up. In the next few week's ice will be gone and the trout will be hungry.
Washington Department of Fish and Wildlife's "Fish Washington" tab has specific information on which lakes have healthy populations of trout. It lists the lakes as well as species and stocking reports. Keep in mind that most of these lakes are planted specifically for fishing and need to be fished to keep the population healthy. If you start catching trout that have large heads but small bodies this means the fish are under-nourished and you should keep your limit if possible. Too many fish in these small lakes lends to malnourished fish and a severe or long winter can lead to a die off.
Catching high mountain trout isn't hard but getting to the lakes can be.  To find what lakes are accessible check out recent trip reports at the Washington Trails Association web site. Once you find a few trails leading to backcountry lakes start packing your backpack. Late Spring and early summer in the high country means extreme temperatures. The freezing level can drop at night and take a while to warm back up during the day. Lightweight clothing and layers are a must and be sure to pack a good sleeping bag.
For fishing gear, again pack light. A travel rod that breaks down to four pieces and is kept in a plastic tube is a smart move or a rod that is fiberglass and less likely to break when you go under that overhanging branch on the way up the mountain. Spinning outfits allow you to fish a variety of ways. Small spoons and spinners are effective when the water temperatures warm up mid-day. During the early morning and evening hours a small plastic "bubble" bobber, or teardrop bobber with a dry fly trailing two feet behind will catch a lot of fish. Look for rising trout and use this set-up for fast action. Some of the best flies are Adams, Mosquito's, and Caddis in sizes ten to fourteen. Bait is not always the best option as that means you need to pack leaders, extra hooks and most backcountry lakes can be deep and strewn with boulders.
Once you catch a few fish then make a shore lunch. The Camp Chef Stryker Stove has an adapter and lightweight frying pan. Coconut oil is a solid at room temperature and below which makes it perfect for hiking as you can put it in a container and not worry if it will leak out. But if you really want to enjoy high country trout then give open air cooking a try. It's simple with a few sticks and some seasoning salt. Split the fish open and run the sticks through the fish to keep the flesh exposed, then after the fire cools down to coals or small flames, suspend the fish above the fire where the hot air will cook the flesh.
Summer is "un-officially" here and it's time to head to the backcountry. Bring along a fishing rod and enjoy some of Washington's best fishing.
Jason Brooks
The Outdoor Line Blogger