By Troy Rodakowski
There are only a few magical days a season when mature blacktail show themselves during daylight hours and if you plan on having some success you need to make sure you are in the woods when these days happen. Every year people ask me what it takes to harvest a mature blacktail and why are some folks successful while others are not. Simply answered, you need to be out there with the deer when they are active and that peak activity usually occurs in late October through the month of November when the rut occurs. The rest of the time they are extremely nocturnal and you'll rarely catch a glimpse of them during daylight hours.
The first cold snap of the season usually hits during the month of October and makes fo
some great hunting. By then the rain has dampened the forest floor and made for some very quiet hiking enabling hunters to sneak to tree stands, ground blinds, and elevated vantage points. Of course, finding trophy deer is not easy but with does beginning to come into estrus bucks will be more visible during daylight hours especially first thing in the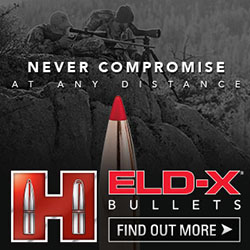 morning and just before dark. During these times you'll want to meticulously scan the densest cover with optics before giving up on a good looking location. The bottom line is
that blacktail relish the thickest cover and they tunnel and weave themselves through it which enables them to go nearly undetected for much of their lives. As a hunter you need to put yourself in the cover or very near it to be successful. The biggest of blacktail won't be too far from the edge of a field or clear cut and you want to take your time glassing these areas
The Coast Range: Deer on the coast typically have smaller racks due to genetics, thick cover, and slightly less nutrients in their feed. There are exceptions to this rule though and larger deer can be found near old burns and logged locations that have opened up the canopies. These areas can produce some real monsters that score well into the 130 to 140 class. Hunters need to spend time near the perimeters of likely locations like this that have the lowest human activity. Tree stands or elevated locations that allow hunters to watch the thickest cover around these cuts can provide some excellent opportunities at bigger bucks. Large bucks often spend the majority of their time in thick cover and seldom step out into the center of the cuts in broad daylight. You can sometimes coax them out with fawn and doe bleats but make sure to use them sparingly. These calls can spike their curiosity and entice them to pop their heads out of the dense cover.
Valley Deer: Lowland blacktail thrive in small patches of woods near rivers and agricultural grounds. Access can be difficult though because most of these lands are private. If you can gain access to some of this ground, however, you might be surprised by how many blacktails roam these lowland areas. Deer numbers have slowly grown in many lowland locations and numerous farmers and private landowners have seen increased blacktail traffic and agricultural damage from the increase in population. Establishing good relationships with multiple landowners is essential in order to find trophy deer in these locations. Due to increased human activity deer here frequently move under the cover of darkness even more so than in the coastal clear cuts. Finding a place to hunt that's close to home will be of great benefit for scouting and the number of hours that you are able to spend in the field picking apart these areas to pattern the deer. Binoculars and spotting scopes are a great tool here because of how open most of these farmlands are and you can increase your odds by scouting the cover in the intersecting areas between agricultural tracts. These lowland blacktails behave much like whitetails in the midwest. Hunt them like you would an ag-land whitetail and you'll be in the game.
Deer in these areas will usually feed into the edges of agricultural fields at twilight and dusk. Plan to be in the field and set up before dark in the morning and an hour or two before dusk in the afternoon. Ground blinds and tree stand can be the ticket once a buck is patterned or a good field is located with a lot of deer activity. I have seen deer exhibiting rut activity in mid to late October or even earlier and I definitely hit the field early every year to get a handle of what the blacktails are up to. I've also seen a good number of bucks chasing does well into the month of December. Fellow blacktail hunter and ODFW biologist Brian Wolfer from the Springfield ODFW office prefers hunting when the bucks are most active during the pre-rut. "I have observed the most buck activity during the pre-rut in late October and early November when deer are chasing each other around," says Wolfer.
On dry years animals will gravitate to local water sources near irrigation ditches, slough bottoms, and ponds near river systems. Seasons with higher rainfall and early fall rains seem to encourage deer to rut much sooner and will also become extended into early December. Heavy rains will also push deer out of slough bottoms as they begin to fill with water. "We have been trying to get a better idea on migration and movements from collaring and collecting harvest data over the last few years," adds Wolfer. Even though state game officials are learning more and more about blacktails these deer continue to remind us how mysterious and illusive they are.
Cascade Blacktail: Snowfall at higher elevations will push deer into migratory mode and with the rut progressively ramping up bucks will continue to breed does on the move. Deer here will travel greater distances in comparison to others at lower elevations. Snowline hunting is the norm for many late season hunters as numerous deer will drop in elevation with accumulating snow. Even though the snows usually push them down I'm amazed every year at trail cam footage and reports of large bucks taken in several inches of snow. There are some larger, mature blacktails that are much slower to migrate and can be found at elevations from 3,000 to 5,000 ft. through much of November. If you can be in the field in late October or mid-November when there's snow on the ground the odds go up dramatically.
Finding migration routes is helpful for high country blacktail but in the lowlands finding isolated hidey holes for these deer is the key and many hunters have had success, calling, rattling and hunting from tree stands in these lower areas. Bucks at higher elevation are quite difficult to pattern because they are on the move, especially late in the season as the weather and rut greatly affect their habitual patterns.
If you plan on hunting the general firearm season this year I highly recommend getting out there and doing your homework early to see where a buck might be hanging out. Chances are he's not going to go far and if you're in the field when rut activity starts ramping up he might give you an opportunity during shooting hours.
Troy Rodakowski
Outdoor Line Blogger
Western Oregon Region
The Outdoor Line
710 ESPN Seattle