By Jason Brooks
Nearly 2.3 million catchable sized trout have been recently planted in lakes all across Washington. 
Now that opening day of the lowland lakes fishing season has passed the crowds are starting to subside but the fish are still readily biting. I spent this past weekend on one of my favorite lakes with great success. Here are a few lures that worked for us that will work for you too!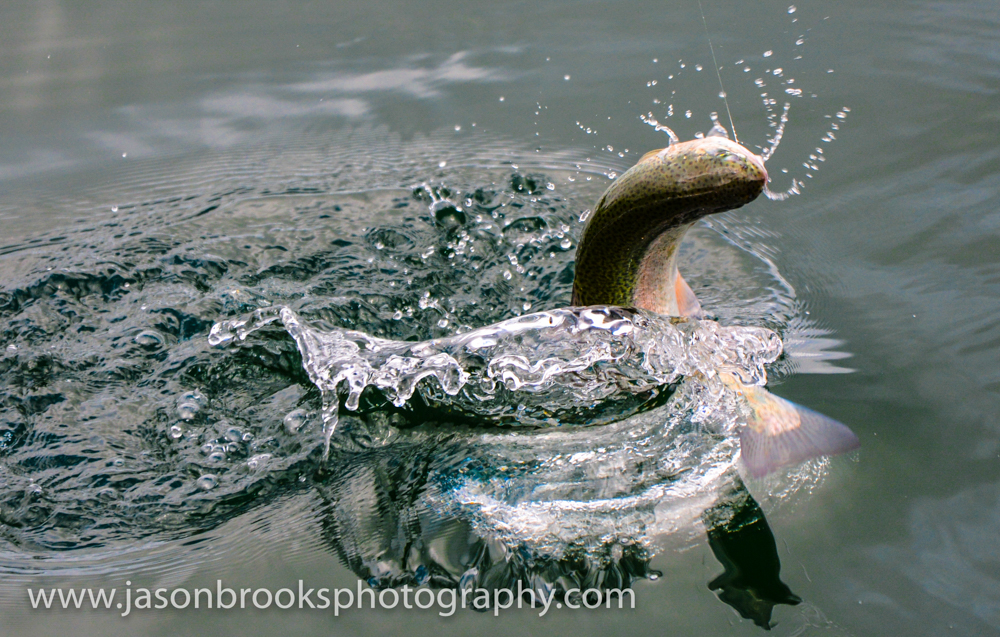 These are my top five lures for getting these early season rainbow trout to bite:
-1/4 ounce Silver UV Cripplure by Macks Lure
-Brown Smile Blade Fly by Macks Lure
-Black and Silver 1/4 ounce Roostertail by Yakima Bait Company
-F4 Flatfish by Yakima Bait Company
-Kokanee Cut Plug by Brads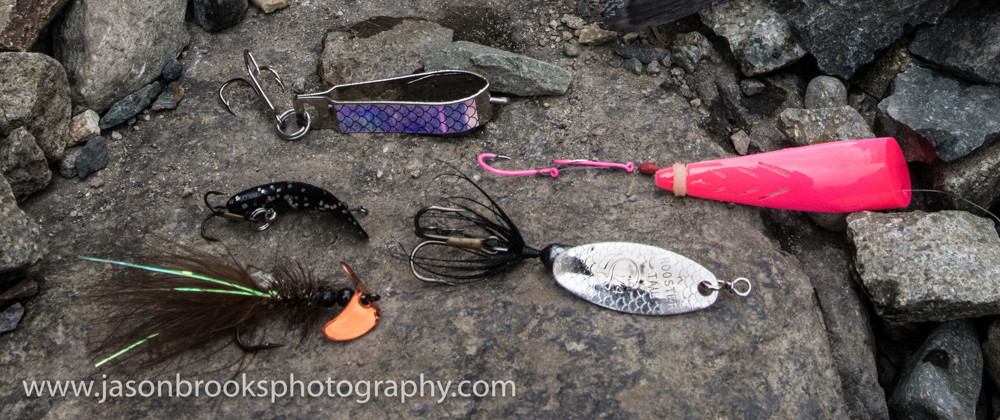 I'll either flat line the spinners and spoons or I'll place a  ¼ ounce to ½ ounce split shot a few feet in-front of the other lures to get them down a bit. When you're fishing any of these lures for trout be sure to troll slow.
To rig the new Kokanee Cut Plug tie two size 8 Gamakatsu painted octopus hooks and then slide a rubber bobber stop by Beau Mac on the leader, which comes with a small bead. The bead acts as a bearing for the cut plug and really lets it spin freely. By using the rubber bobber stop you can adjust the set-back of the hooks to catch those short-biting fish. And last but not least be sure to add a bunch of scent to the cavity of the Brads Super Bait. The scent cavity is designed specifically for adding scent and it works great!

Using a Super Gel or bait oil by Pro-Cure attracts trout that might otherwise not want to move around in the colder water. Top-producing Pro-Cure scents for me are Rainbow Trout, Crawfish, and Trout and Kokanee Magic.
There are 2.3 million reasons why you should hit your local lake for trout in the coming weeks. The opening day crowds are gone and there are still plenty of hungry fish around.
Jason Brooks
The Outdoor Line Blogger
710 ESPN Seattle
Jason Brooks Photography