The Pacific Northwest Sportsman show is in full swing and the crowds thus far have been pretty impressive. This is the biggest Sportsman Show on the West coast and it's well worth spending a day or two walking the isles.
I am down here once again, all week, manning the Pautzke booth with fellow Pro Staffers John Albrich and Brett Stuart.
There is never a shortage of folks stopping by to say Hi and ask questions relative to pretty much any bait that can be cured. It's pretty convenient this year, as they moved our booth location with-in close proximity of the Bait Stage. I spend about an hour and a half each day doing the Pautzke Bait Lab seminar. My seminar has a little something for everyone, as we cover a handful of recipes on Eggs, Coon Shrimp, Tiger Prawn and Herring. You also walk away with a recipe packet and the knowledge of the "How-To" to be successful in curing any bait for Salmon and Steelhead.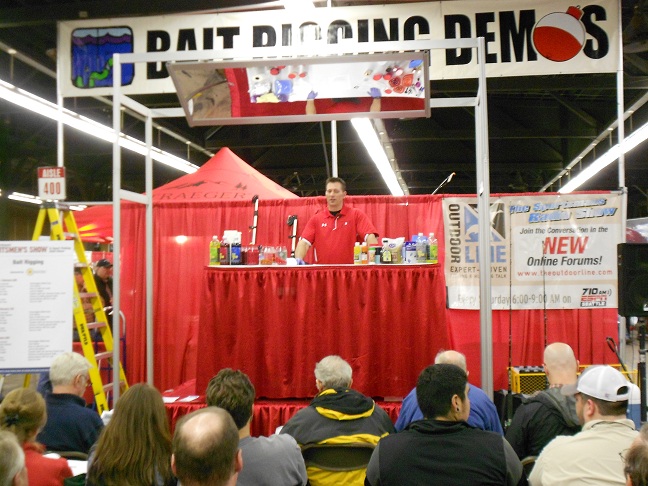 This is the first year in a very long time that they decided to bring back the Steelhead River. This is a staple and well attended by many, for the Puyallup Sportsman Show. They finally brought it back down here to Oregon and the seminars have been nothing short of packed.
 Here is the one and only Buzz Ramsey, giving his well-known seminar on "Drift Fishing for Steelhead", always a crowd pleaser.
I took a few minutes to catch up with our friends Scott and Tiffany Haugen. The Haugen's are always great to talk to and one of the busiest outdoor couples that I know. I look forward to having them on the show again in the near future.
Here is my buddy Cody Herman, of Outdoor GPS down in Portland. Owin Hays and Cody, have been doing Outdoor GPS for a number of years which is a well-respected outdoor show that airs on Comcast Sports NW, several times a week. Cody has also started a new adventure with the creation of "Day One Outdoors". Go to http://www.dayoneoutdoors.com/ to find out all about what Cody offers for both local and international trips relative to hunting a fishing.
Walking around the sportsman show you realize just how big this show actually is. In my opinion, it owns the bragging rights to the title, "Mini Boat Show".
It also has an extremely large selection of ATV's and RV's like no other show.
Sometimes you stumble onto unique finds. I was amazed by the work of Joanne Graham of Gundog Productions. Joanne creates very life like replicas of your dog. I watched as she simply held onto a couple photographs of someone's dog and began to create this very life like chalk portrait in no time. Great stuff and reasonably priced.
 Another gem of a find that everyone is grabbing a hold of is the very popular "Gun Mug". OK not really, but something tells me that I know what Nelly and Robbo might be getting for Christmas in 2013.
 Something which was a bit of a surprise, was the running of the Rainer's. Yep they are still around and if you had the luxury of growing up in the Northwest, then you are well familiar with the history of these Northwest icons.
We have talked about it on the show before and I was glad to see them here at the Expo Hall. Bore Snake is in the house. I was impressed with the fact that they actually make 27 different models to choose from which will pretty much cover any size of rifle, handgun or shotgun manufactured.
Of course all The Outdoor Line favorites are here; the Lowrance booth and learning center has been well attended.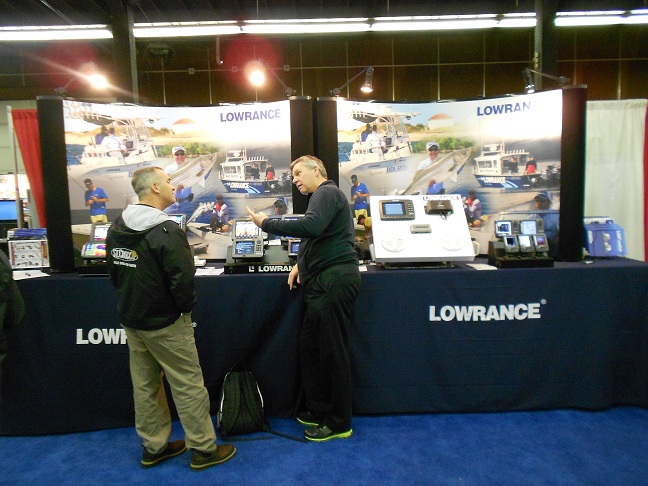 Daiwa is here in full force and pretty much has a reel for anyone.
The latest with Cannon is here, the staff was on break, but they are available to answer any question you may have.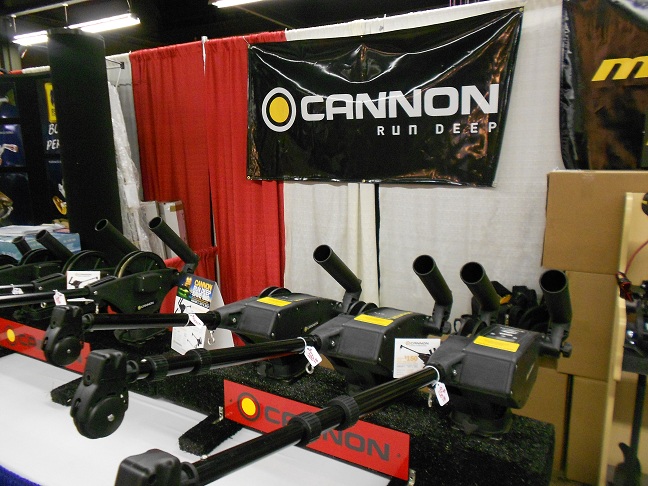 Of course our favorite rod manufacturer is here and believe it or not I actually caught the boss man himself John Posey, working the crowd… Looking good buddy…..
If you have never been here, you need to put forth the effort and check it out. There is a lot to see and do there are also tons of seminars everyday, given by the pros and they are all free. Do yourself a favor and make the drive…
Duane Inglin
The Outdoor Line
710 ESPN Seattle
www.theoutdoorline.com