This is an old school floatfishing tip that I'm surprised more people don't know about. If you do any amount of floatfishing for salmon or steelhead then you know how much of a pain in the arse it can be to mend the last thirty to fourty feet of line. And the further away your float gets…the more difficult it is.
The simple trick of adding fly line floatant or dry fly dressing like Gink to your braid or mono mainline can make it a lot easier to mend your line.
I've used a bunch of different brands for this task, but I happen to be using Gink at the moment because a Gehrke family member left a bunch of this stuff at our house last summer. Good stuff…and thank you very much for the charitable donation!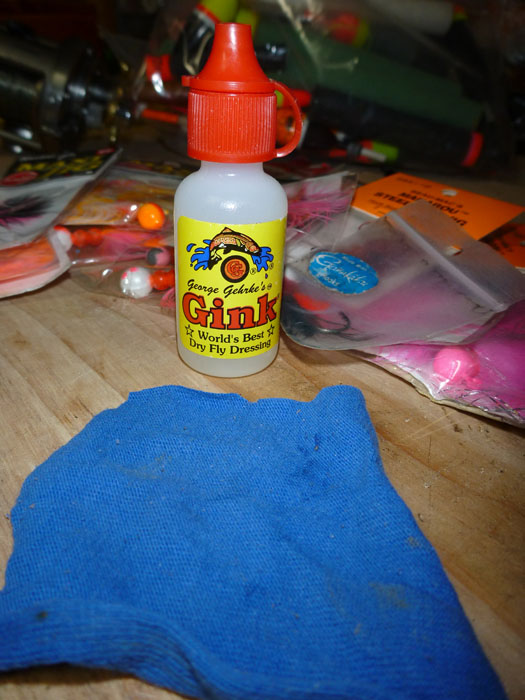 It couldn't be much easier to apply this stuff. You'll want to apply a liberal amount of fly line floatant to a cloth patch. Don't be stingy…slather it on there!
Here I'm using an old cut up t-shirt…the perfect patch.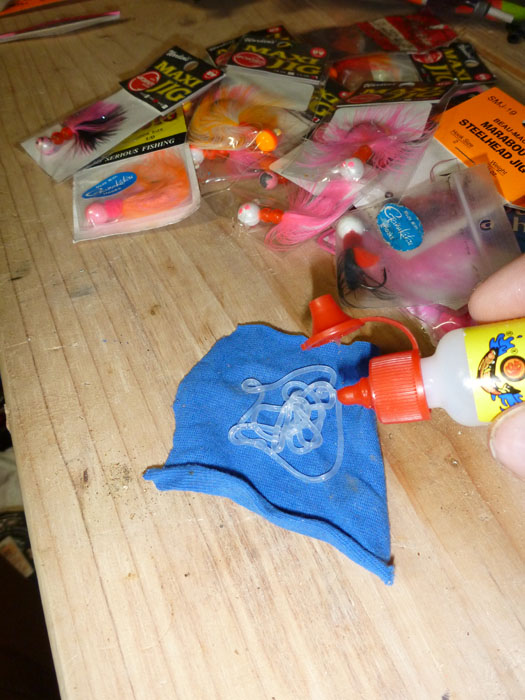 Pull a bunch of line off the reel onto the floor or onto the river bar, grab the line between your fingers with the floatant soaked patch, and start cranking. I'll usually apply floatant to 50 to 75 feet of line. Oila! You're done…at least for now.
This stuff wears off after a while, so you'll want to pack some fly floatant and a small patch in your vest or tackle box so you can apply it every so often. If I'm bank fishing for salmon or steelhead I always have some with me.
It works pretty darned good and it's just one more little thing you can do to put yourself in the 10% club!
Rob Endsley
The Outdoor Line
710 ESPN Seattle
www.theoutdoorline.com