Big Game Photos, Some Goofy, Some Not 1
Each and every week I invariably end up with a gaggle of hunting and fishing photos, some of which make it past the initial screening and onto The Outdoor Line. Here's a handful of hunting photos that made the grade:
Bill Swann from Swanny's Fishing zapped me a photo of this crazy Unit 99 antelope from Wyoming. This thing is right out of the alien bar scene in Star Wars!
Freaky Friday! Jana Joseph Waller passed up 4 big whitetail bucks to get a shot at this odd-ball, non-typical spike that she'd seen scouting prior to the Wisconsin bowhunting season. Oddly enough she'd been waiting for this deer for several days and when does it appear…on Friday the 13th! Of all the Pope and Young bucks on Jana's wall I'm sure this lil freak show will grab the most attention after the mount is finished. In addition to her bowhunting mastery she also has a company called Painted Skulls. Some interesting artwork for your European mount!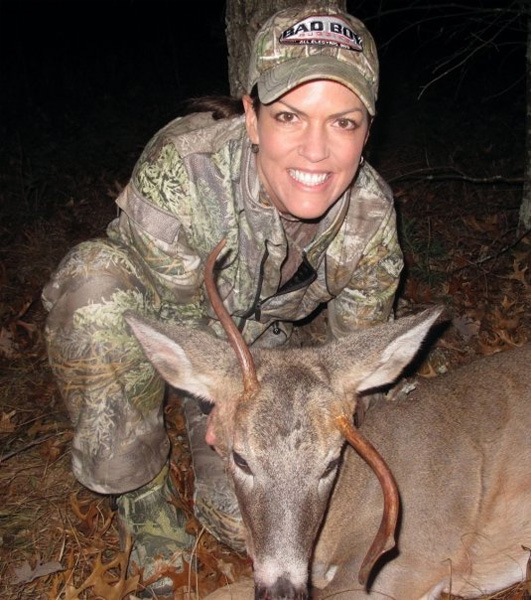 Don Zwede from Bellingham killed this monster blacktail near the North Fork of the Nooksack River in Washington at the end of the general season.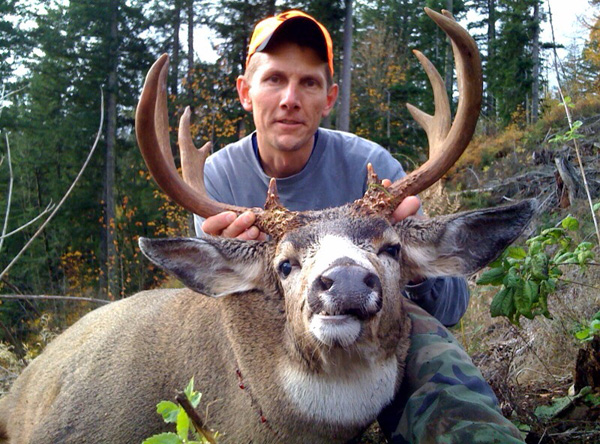 Tommorrow…a monster bull elk!