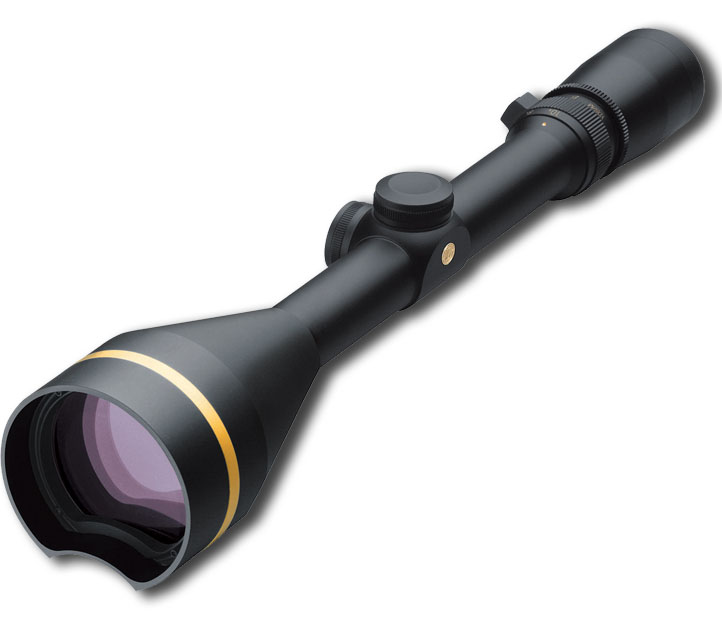 While everyone else around here is in fishing mode I've been quietly plotting a fall hunting trip to the Missouri breaks in Montana that will likely require some long range bombing. I just ordered a Savage .300 Win Mag (more on that later) that delivers a serious punch down range and I finally settled on a Leupold VX-3L 4.5-14 rifle scope with a 50 millimeter objective for light gathering and the CDS system. My goal was to set up a rifle that will shoot accurately out to 500 yards and this one will get the job done just fine.
I went with the larger objective for it's light gathering characteristics because this gun will not only be used for longer range shots at mule deer, but also for blacktails and Roosevelt elk in the dark forests of Western Washington. Not only that but we all know how critically important the early morning and evening minutes are when you're hunting big game. Light gathering is critical during these precious minutes when animal movement is highest.
While it's appearance may seem awkward at first the low profile of the VX-3L allows the scope to sit low on the rifle and is very comparable to a scope with 30 millimeter objective.
I did a lot of research and ended up going with the CDS system because it seemed so darned easy. CDS stands for Custom Dial system. You simply fill out a card with your ballistics and send it along with your elevation cap to Leupold and they return a new custom dial that matches your ammo. The dial is set up to shoot out to 500 yards and to be honest I won't be taking any shots longer than that. The CDS system it is then.
The only catch I see is that I better be darn sure of the load I'm going to use and have plenty of it on hand. In todays age of ammo-madness you need to have a bunch of ammo on hand for both hunting and sighting-in because it doesn't last long on the shelf at the local shop before POOF…it's gone!
I'm leaning towards a 165 grain Sierra boat tail for the long range stuff, but the verdict is still out on this and I can definitely be swayed. This seems to be a good all around bullet and weight for both deer and elk. Between now and the time the rifle shows up I'll be doing some more research on this and will make a final determination on a load.
I've been needing a new deer and elk rifle for many years and I'm certain that this Savage/Leupold combo is going to work out great. I'll be certain to post up my experiences with this combo as they come along and don't forgot that the deadline for applying for special hunts in Montana is March 15.
Now…back to the regularly scheduled fishing program already in progress!
Rob Endsley
The Outdoor Line
710 ESPN Seattle
www.theoutdoorline.com