All I can say is…Finally!
Storm's new Arashi crank bait could definitely be a game changer. The Arashi comes with a self-tuning eye that eliminates the need to gently bend the eye to the right or left to achieve the proper action. If you've ever done this you know how finite the bend needs to be to get some plugs to run true. With the new Arashi plug all the fine tuning has been eliminated.
A friend in the industry tells me that they've tested the same technology on deep diving bluewater plugs and they are achieving speeds of up to 15 miles per hour without any rollover. That's a game changer my friends!
Here's a look at the self tuning eye of the new Arashi plug.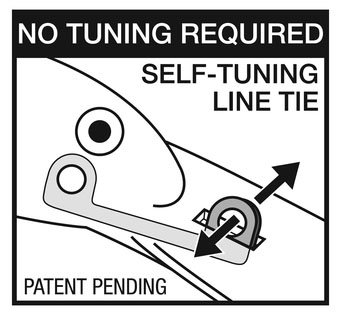 Crank baits are an essential item in any smallmouth anglers arsenal here in the Northwest and with any luck we'll start seeing some steelhead and salmon colors in theses plugs soon. For backtrolling in heavy and fast current for both salmon and steelhead the new Arashi plug could be just the ticket.
There's a complete color chart for the Arashi crank baits on the Storm website…Arashi Crank Baits.
I'm looking forward to getting my hands on a couple of these to test out on fall kings and coho here real soon!
Rob Endsley
The Outdoor Line
710 ESPN Seattle
www.theoutdoorline.com