I've been running Evinrudes for well over a decade and honestly thought that the final word, the final step in the evolution of the two-stroke outboard engine was the transition from a carburated Variable Ratio Oiling engine to a fuel injected E-Tec with pinpoint oil injection and incredibly low emissions.
I couldn't have been more wrong.
My Weldcraft 280 Cuddy King came with a pair of Evinrude ICON 250 engines and it's been smooth sailing and very good performance ever since!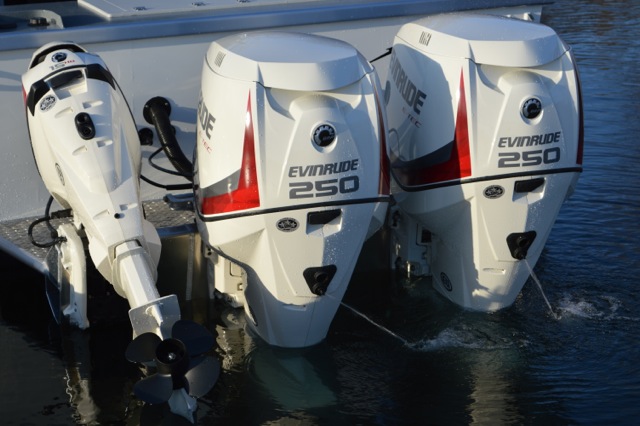 While the performance I received from the 250 ICON's was very good, I was about to get a lesson in the form of some serious innovation from a company that is not afraid to take a chance in the marketplace.
In June of 2014, Evinrude/BRP revealed a new outboard engine that produces up to 75% fewer total regulated emissions, with 15% better fuel efficiency and 20% more torque than leading four-stroke engines.The Evinrude G2 engines, the next generation of Evinrude E-TEC outboard engines are without question a real game-changer in the marine industry.
Last month, the gang at Bayside Marine repowered the Weldcraft with the E-Tec G2 outboards and just look at that clean rigging on the transom!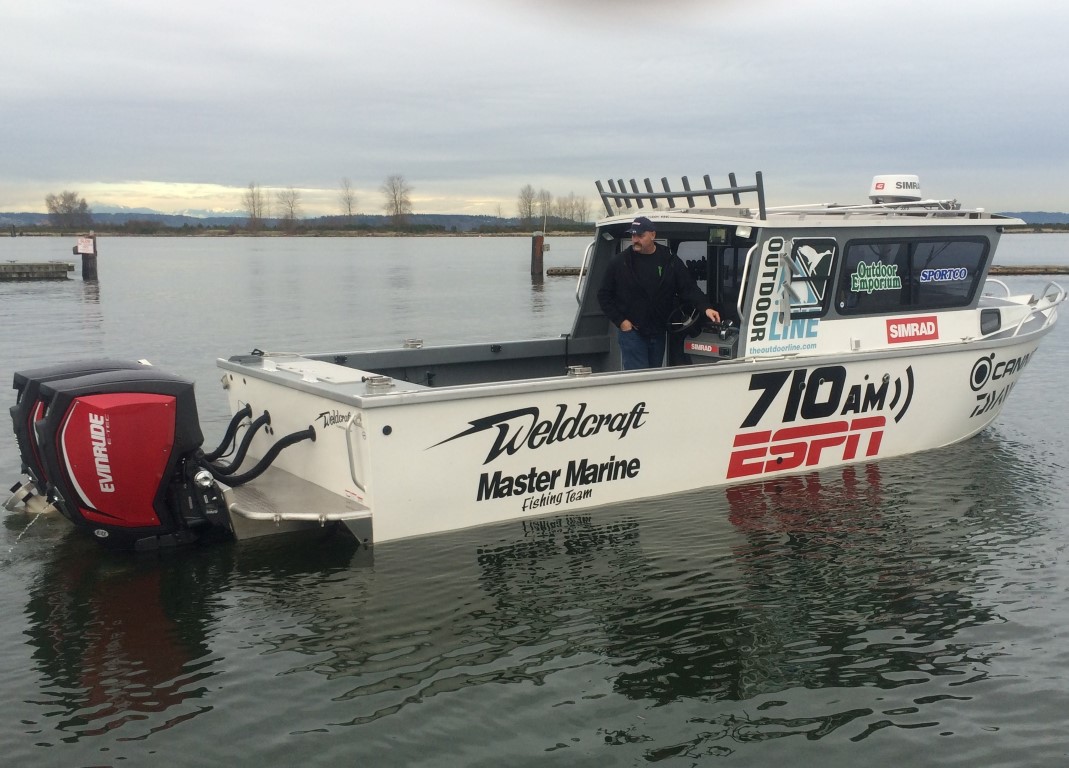 "OK" you say…"So what's the difference"… GREAT QUESTION!!!
With the old engines my top speed was 44 MPH, and my most efficient cruise speed was 32.3 mph at 4000 RPM with a fuel burn of 21 GPH resulting in an economy of 1.60 MPG.
Compare the above data with the results of a Performance Evaluation conducted earlier this week by Evinrude/BRP Factory engine guru Gary McAllister and the results blew me away! With the same boat, same guys and same props on the new outboards, here are the Evinrude Generation 2 results:
Top speed: 52 MPH!! Best Cruise: 35.2 MPH @ 4000 RPM while only burning 16.3 GPH which gave us a much improved 1.92  MPG... THAT IS A 20% INCREASE IN FUEL ECONOMY!!! Sorry, I'm shouting but  can't help it!
BRP's next generation of Evinrude E-TEC engines will be backed by unmatched value with the industry's best engine warranty, least maintenance and best-in-class fuel efficiency. We're talking a 5-year engine warranty, 5-year corrosion warranty, and 500 hours with no dealer-scheduled maintenance, allowing for the most time on the water!
The Evinrude E-TEC G2 outboard engine just flat delivers with best-in-class torque, fuel efficiency and lowest total emissions. The new E-TEC G2 engine offers the first and only customizable look, the only clean rigging and fully integrated digital controls. In other words you can now choose the absolute perfect combination of boat and engine by selecting top and front panels, as well as accent colors that match your boat.
Come see the new re-rigged ESPN boat, Great White the Weldcraft at the Seattle Boat Show, January 23 through February 1st at Century Link Event Center in Seattle!
SEE YOU AT THE BOAT SHOW!!!
Tom Nelson
The Outdoor Line
710 ESPN Seattle