It's 0640 Saturday morning, we're between segments on the Radio Show and Rob Endsley's pen is just flying across his show sheet.
"Well, if you don't write it, I will…now what is the fourth blackmouth point?" Rob says.
Some of the best "stuff" happens in between segments while the microphones are off and Robbo and I are rippin' each other but good. However, often the "fertilizer" that flies both ways feeds an idea or concept that leads to an important or instructive point that is "blog-worthy" or, in this case, four points that boil down a whole bunch of winter chinook wisdom into an easy to remember approach.
Cornerstone One: Fish Deep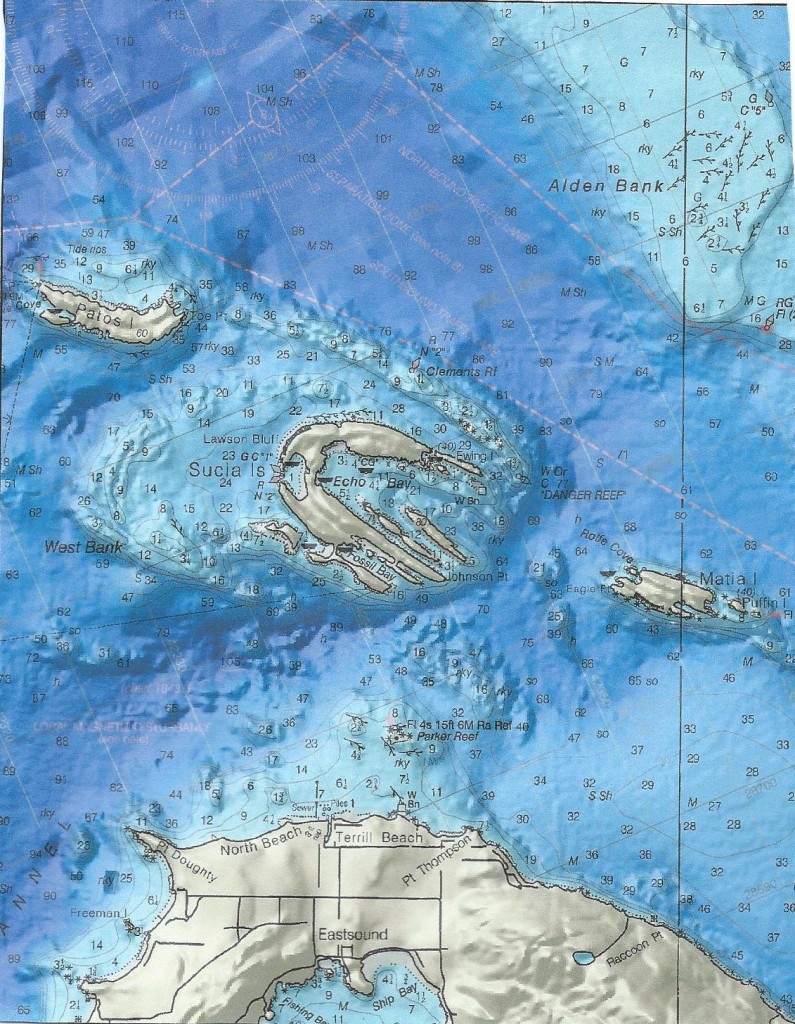 After a late summer and fall of easy coho fishing, it's very tempting to take a laid back approach to winter chinook or "blackmouth" fishing and that is one of the biggest mistakes you can make. Coho or silvers are most often found suspended over deep water while Puget Sound winter chinook are almost always found near structure in a depth band of approximately 80-250 feet of water but generally within 10 feet of the bottom.
While you can enjoy success on silvers without paying strict attention to your boats course or depth, to consistently hook chinook, you have to keep a close eye on both! Despite the fact that I use Cannon's Bottom Digi-Troll 10's in Bottom Track mode, to keep your gear within 10 feet of the bottom you must follow the bottom contour –or areas of near equal depth- while at the same time constantly adjusting the depth of the downrigger ball to remain in the strike zone.
Cornerstone Two: Fish Small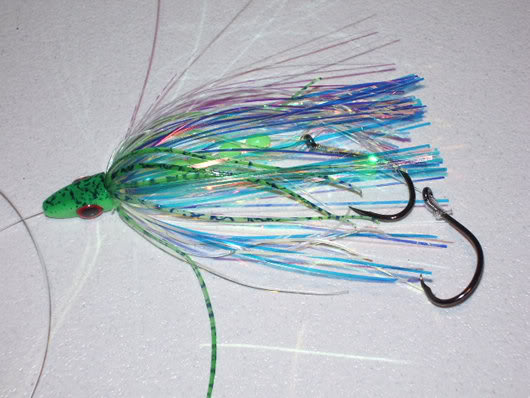 In the winter we typically find less bait and baitfish individual sizes are at their smallest. I'm sure you've heard the term "match the hatch" and that is definitely the best game plan here. Fortunately there are a lot of tackle options that fill the bill. Silver Horde has the Coho Killer, Needlefish Ace-Hi fly and Kingfisher Lite spoons from size 2.0-3.5. With those three items alone you have the ability to mimic bait sizes from 1.5 to nearly four inches! The word "opportunistic" has been used to describe the dietary habits of immature chinook and while they will feed on a wide variety of species, often the best approach is to start small and gather all available information to get dialed in from there.
Cornerstone Three: Fish Fast
The fact of the matter is that in wintertime, there are less baitfish available and fewer fish chasing them than in the summer months and that puts you into a "search mode". The most effective way to search is to cover water quickly and there is no better way than downrigger trolling to do just that.
However, there is more to fishing fast than just leaning on the throttle. Keeping an eye on current direction and velocity is a great approach to speed up and enhance your fishing efficiency. Chinook tend to face into the current so that feed can be washed into their view and you'll cover more territory by "riding the tide" as well. Even though your Lowrance or Simrad GPS chartplotter displays a digital speed over ground, the best way to keep track of your speed through the water is to continually monitor the downrigger wire angle and relate that angle to the speed you observe on the GPS display. You'll find that wire angle increasing when "bucking" or trolling into a tide and that may be an indication that it's time to change trolling direction!
Cornerstone Four: Fish Near Feed
Winter chinook or "blackmouth" are also refered to as feeder chinook and brother, you had better believe that "findin' and grindin'" is what they're all about. When you're a little fish in a big body of water, one of your best defenses against becoming someone else's snack is getting bigger so that you fit in less predators mouths. Therefore, fast growth becomes a reproductive and survival advantage to a young chinook and the only way to achieve that growth is to find groceries. So, in turn the smart winter chinook angler needs to find the feed to find the fish and this is where your fishfinder is your very best friend! Learning to correctly operate your sounder, fine tune it's adjustments and interpret the display will result in a full fishbox. At times, you'll see larger arcs surrounding a bait ball and that my friend is where you want to stay for a while.
When you consider that there is someplace in Puget Sound to fish for and catch quality chinook all winter long you've got to admit that we're very fortunate indeed to live here! Compared to the Great Lakes that freeze solid and coastal waters that are continually lashed by winter gales, the blackmouth fishery in Puget Sound begins to look very inviting and I hope to see you on the water this winter!
Tom Nelson
The Outdoor Line
710 ESPN Seattle