Last winter I decided to pick up a new rifle that would work a little better for long shots in open country…a long range bomber if you will. The time had come to retire my old Browning 30.06 and get with the times.
My search turned up a dizzying number of quality rifles that would work just fine, but in the end I settled on a Savage Bear Hunter in .300 Winchester magnum. The rifle came stock with a muzzle break, a fluted barrel, and Savage's patented Accu-trigger system amongst other things. Savage has come a long, long ways and their new rifles are definitely worth taking a peak at.
Here's the unique look of the Accu-trigger assembly. The trigger is set at the factory for 2.5 pounds of pressure and it comes with a tool so that you can adjust the trigger to your liking. I left it at the factory setting.
For optics I chose a Leupold VX-3L 4.5-14 scope with a 50 millimeter objective and Leupold's patented Custom Dial System, or CDS. With the CDS system you sight the rifle in at 100 yards with the ammunition that you're going to hunt with and then send your dial covers back to Leupold with a card filled out with all your ammo's ballistics. They then make a custom set of dial covers specifically for that ammunition that effectively eliminates the need to use the mil dot system. Simply range your animal, set the scope on the correct range setting, hold on the kill zone, and fire!
This whole package came together around late April last spring and since I leave for Alaska in late May there would be little time for me to set this gun up properly. So I reached out to Steve Turner (360-801-0716) from Saltpatrol.com and Don Davis from Snake River Hunt Club. These guys have been setting up rifles for years and they offered to set mine up and perform the much needed break-in on my Savage while I was away. Like anything the devils in the details and these guys know the details much better than I do.
Mounting the Scope
After talking with the guys we decided to set my Leupold up with two scope mount bases instead of a solid base. While solid bases can lend a little more stability to your scope they can sometimes get in the way of the throw of the bolt. Since the Leupold VX-3L sits very close to the barrel Don decided to mount my scope up with two Leupold bases made specifically for the Savage Bear Hunter series. This would eliminate any interference from the scope.
Northwest Hydroprint
The Savage Bear Hunter comes with a stainless barrel and bolt assembly, which I really like since I hunt in the rain quite a bit. The downside to this is that it sticks out like a sore thumb on days when it's sunny. Even though Savage brushes the stainless steel to dull it down considerably we felt like the great folks at Northwest Hydroprint could help us out a little here.
Don't ask me how this works because I can't begin to understand, but they use a water process to apply graphics to metal. Applying just about any camo pattern to a rifle or shotgun is a snap for these folks. Don drove my Savage to their facility in Montesano, Washington and had them apply a Mossy Oak break up pattern to the barrel that very nearly matched the camo pattern on the stock. The rifle looked absolutely awesome when it came back!
Here's the finished product and you can see the muzzle break and the heavy fluted barrel in this photo.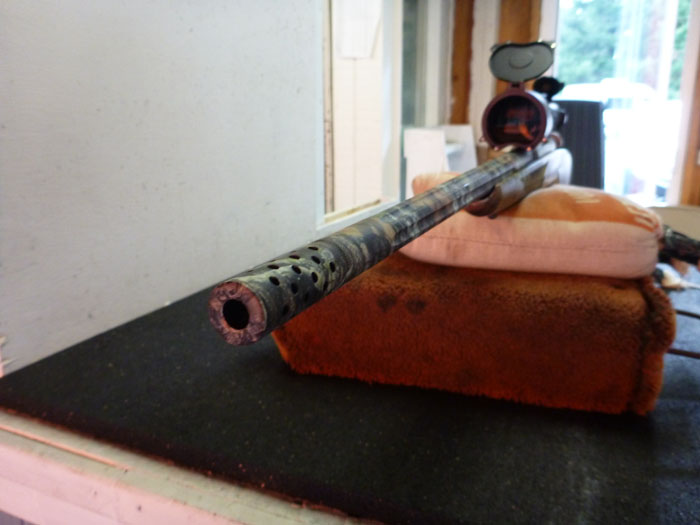 The Break-in Process
Most off-the-shelf rifles come with microscopic burrs that will effect the long range accuracy of the gun. These burrs can either be removed by hand lapping the barrel or by simply shooting the rifle at the range. Steve and Don chose to break in my rifle on the range and I purchased some fairly inexpensive ammunition, if there is such a thing, for this task.
Steve fired 40 total shots of this ammunition thru the barrel over the course of nearly a full day at the rifle range. For the first 20 shots he cleaned the barrel with Montana X-stream bore conditioning products after every shot and he let the barrel cool for long periods of time between shots so that the barrel didn't heat up. This is a tedious task and well worth the money if you don't have the time to do it yourself.
Then Steve fired an additional 20 rounds thru the barrel and cleaned the barrel after every three shots. Again, waiting enough time between each shot to allow the barrel to cool down.
Sighting-in with Leupold's CDS System
I sighted this .300 win mag in with Federal ammunition in a 165 grain Barnes bullet and my dial covers are set for shots up to 650 yards. The difference in the sight-in process when you're getting set up for custom dial covers is that you sight in dead-on at 100 yards instead of holding two or three inches high. I took two trips to the range to get this bad boy dialed in at 100 yards. This .300 Win Mag is a tack driver!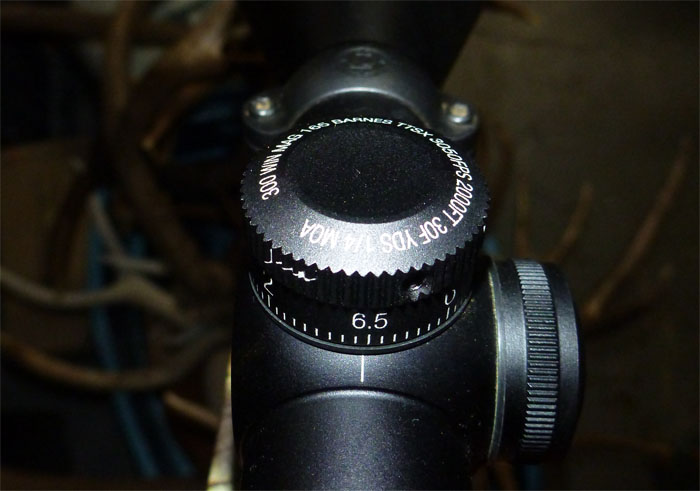 Field Ready
As luck would have it the shot I took on my Montana mule deer this year was only a 120 yards and I didn't even utilize this rifles full range. I've never felt more confident in taking a long range shot, however, and perhaps next year I'll get the opportunity to truly test out this rifles long range characteristics.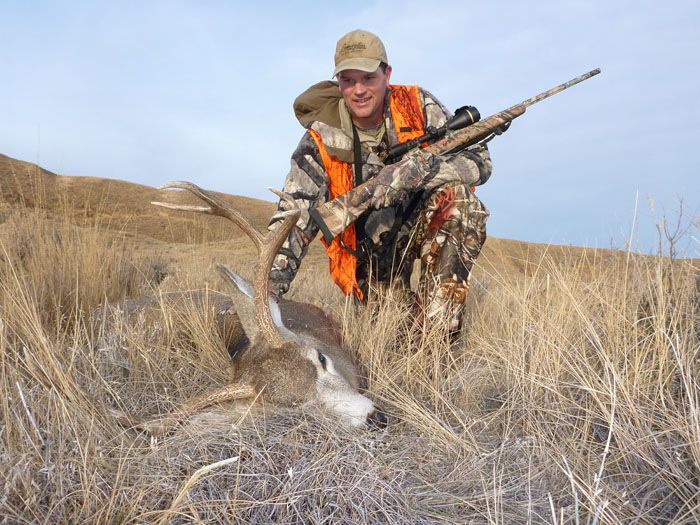 I really need to thank both Don and Steve for taking so much time to set up my rifle properly. I'm always in a rush and I can guarantee I wouldn't have allowed myself enough time to put this rifle package together correctly. If you pick up a new rifle and want someone to do the same for you I highly recommend these guys.
Now that you've gotten this far here's a couple of links that might be helpful:
Complete instructions on how to break in a rifle properly visit- www.montanaextreme.com Scope mounting instructions – www.saltpatrol.com/hunting and click on the video section..  Northwest Hydro Printing – www.northwesthydroprint.com
Ah man…hunting season is officially over and I'm already finding myself thinking about the possibilities of the 2014 hunting season. To keep from going too stir crazy (read that as…driving my wife crazy) I'll be doing some shooting to get even more comfortable with this rifle and researching some out-of-state hunting opportunities. I may fish for a living, but the hunting addiction burns deep!
Rob Endsley
The Outdoor Line
710 ESPN Seattle
www.theoutdoorline.com