Heritage Distilling in Gig Harbor has put together the perfect Christmas gift for the whiskey lover in your life. I can't think of too many of my fellow sportsman that don't like a fine whiskey on the rocks after a long day in the field. I know I do!
With this handy kit you can age your own whiskey at home until it reaches the perfect aroma, taste, and richness that we all love in a good whiskey. Acquiring this taste generally takes about two months…if you can wait that long.
Heritage's kit sells for $125 and the 1.25 litre cask will produce about two 5th's of whiskey. Best of all, they can ship it just about anywhere!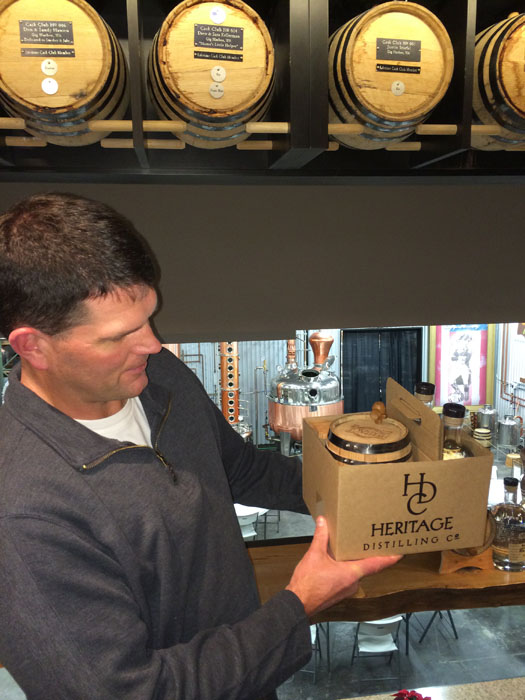 They also have a Cask Club and they offer classes that allow you to distill your own custom blend of whiskey, gin, or vodka from start to finish. The classes are approximately three hours long and sound like a heckuva lot of fun.
Can you tell I'm excited about having a distillery just miles from my house? Heritage Distilling…check it out!
Rob Endsley
The Outdoor Line
710 ESPN Seattle
www.theoutdoorline.com