Well, the first ever Outdoor Line Billfish Bonanza is in the books and without exception, a great time was had by all who attended!
After the three days of fishing the TOL crew sets up for the awards banquet. Here, Kathy Nelson readies the raffle prizes and Robbie Tobeck surveys the banner in La Iguana, the Los Suenos Hyatt golf course club house.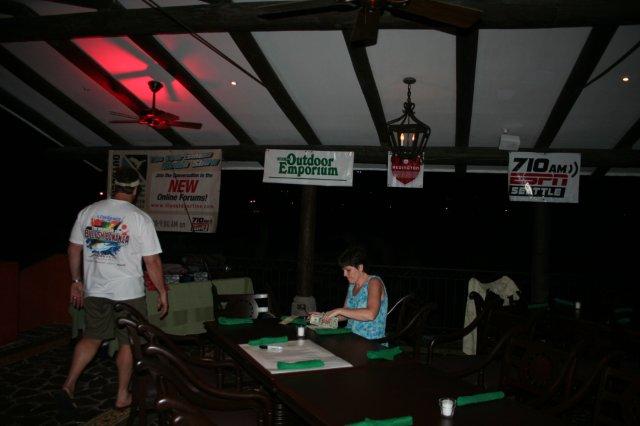 With the Billfish Bonanza participants in place, Robbie Tobeck addresses the crowd as Nelly and Robbo ready the raffle drawing.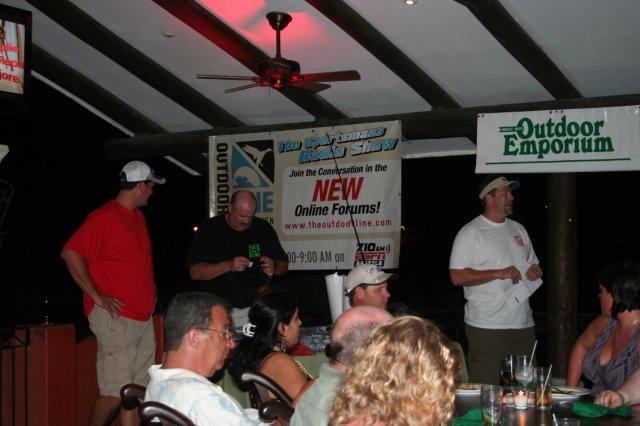 Third place honors went to Team Fish Tales who put 2,750 Points on the board with a combination of Sailfish and dorado.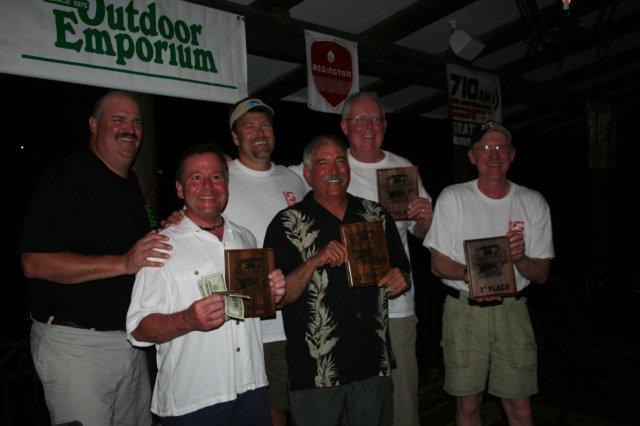 Team Bite the Big One pulled some major final day heroics going from last to second place with an impressive 2900 Points. You might recognize former Philadelphia Phillies ace Larry Christenson, second from the right.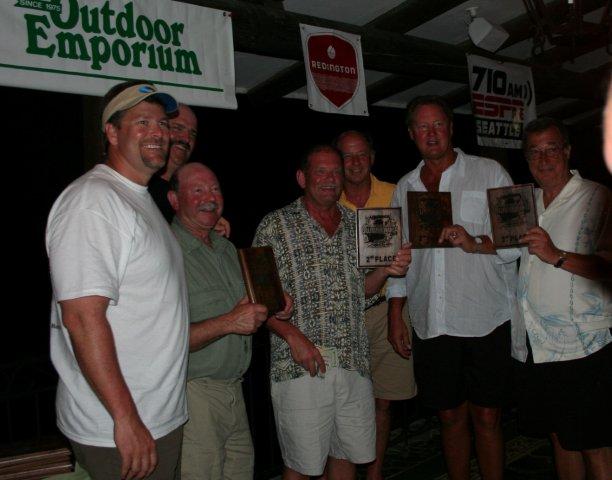 First place with an amazing 4050 Points was Team Outdoor Emporium/Sportco and captain Mike Coombs is all smiles as he takes home the hardware!
Second place in the raffle went to Tom Kane and he will be enjoying an all expenses paid trip of a lifetime to the Kenai River courtesy of John Whitlatch of Reel Adventures!
Grand prize of the first annual Outdoor Line Billfish Bonanza went to Kent Molitor who took home a complete Lowrance packe for his boat including radar and HDS GPS/Sonar head unit! Here, The lucky winner is bracketed by Robbie Tobeck on the left and Lowrance's Mike Campbell on the right!
This year's event was one heck of a lot of fun in the sun with over 55 sailfish landed along with dorado and yellowfin tuna. We hope you can join us next year. I guarentee that the March weather in Costa Rica will be better that the last days of winter in the Pacific northwest!