One of my favorite hours of the the show since we began almost two years ago was last Saturday. We began by just telling a few fishing stories, sharing our favorite moments from 2010. Some were of a big fish, some were stories of checking off a bucket list fish, and some were of special moments shared with family and friends. As I drove home after the show I kept thinking of story after story that I wish I could have shared, many great memories, some of which I will share with you now as I look back on 2010 and forward to 2011.
Starting off the year fishing in Panama and checking off this bucket list 48lb Cuberra Snapper will always be remembered as a great start to a great year spent fishing.
Catching acrobatic sails in Costa Rica is guaranteed to be a highlight to anybody's year. Join us for the 2011 Outdoor Line Billfish Bonanza and find out for yourself.
Ryan Bennett of Reel Deal Guide Service put us on a limit of Columbia River Spring Chinook, the tastiest salmon swimming.
One of the things that we really looked forward to last year was bass fishing on Lake Washington as the water warmed up in the spring. Even the fishing from shore is incredible this time of year and on any given evening you'll find us casting away as we catch and release one bass after another.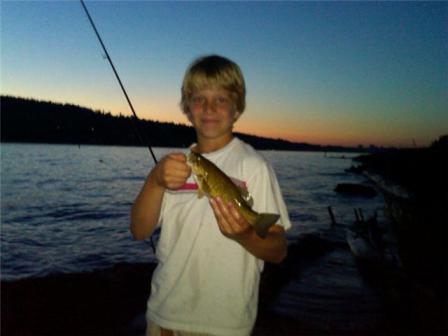 It was this little bass that Madden caught on his last cast of the night to beat dad in an impromtu bass tourney.
San Juan opener was well worth the effort.
Fishing with Robbo up in Craig, Alaska was a definite highlight to the year. Robbo didn't disappoint either, he put me in this 30lber and gave me bragging rights over my business partner Paul by half a pound.
Fishing the Ilwaco leg of the OTC was a great time and being on the water with my boys makes it even that much better!
Going on a Hawg Quest aboard Nick Kester's boat was a productive day of fishing. Hanging with Glen Hall wasn't bad either.
Who better to learn the Grays Harbor fishery with than John Keizer of Salt Patrol?
Check this one off the bucket list, 13lb Hawaiian bonefish!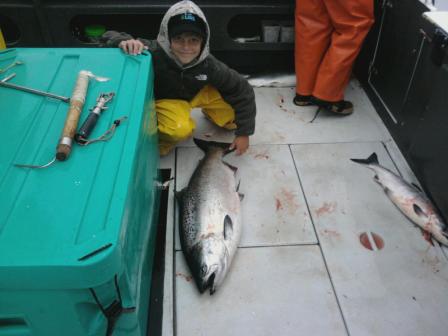 Madden caught the biggest salmon of any Tobeck this year.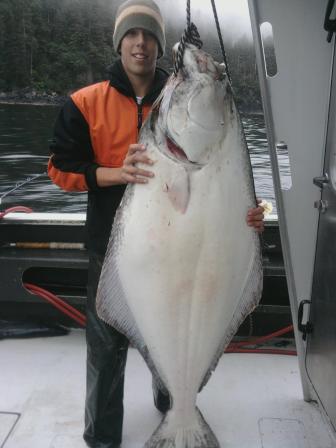 Not to be outdone, Mason had the biggest Halibut.
Although there are many more memories from 2010, these are just some of my favorite. Looking back over the last year just get's me excited about all of the great opportunities ahead in 2011.