As hunting season rolls along I continually get photos sent to me from the network of hunting and fishing friends I've made over the years. Like you, I am also easily distracted, so here's just a few photos from this week to help keep you from getting anything done on this Friday afternoon.
Bob Say's Cle Elum mule deer. The inside spread is 27" on this monster muley!
Tim Vekved's "Eastern Washington" mule deer. I signed a non-disclosure…what can I say.
Notice the frame packs. I've been on many an expedition with Tim and there's always a frame pack and blisters involved.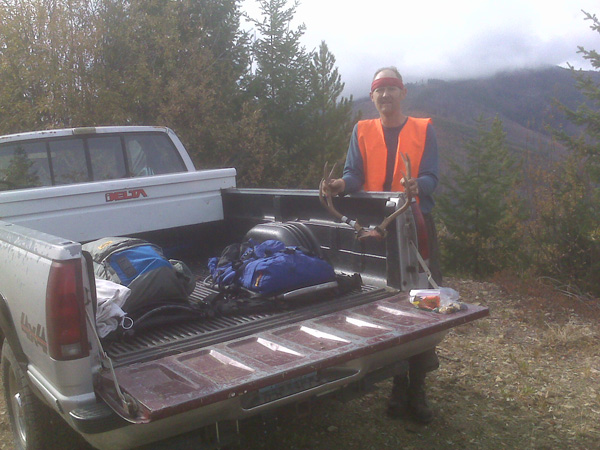 Ga-gagger Roosevelt elk recently taken from the Green River Watershed.