Wounded Warriors Grande Ronde River 4 day Wilderness Float Trip
Grand Ronde River, Washington
July 29-August 3 2013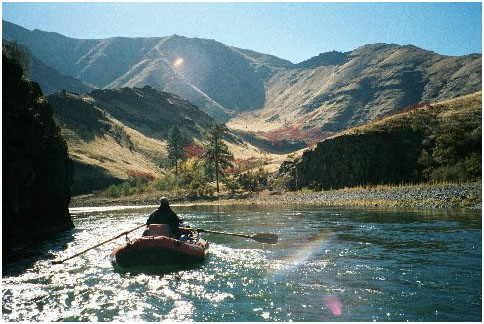 The purpose of this special adventure is to raise awareness for the  Wounded Warriors program.
As a full time river outfitter I have spent the last 23 years rafting guests down many western rivers. My all-time favorite is the wilderness section of the Grande Ronde River in southeast Washington.
I am so thrilled to bring some brave young soldiers to my chosen waters.
I am asked almost daily. "Why are you doing this?"
My response: "These young men and women make the ultimate sacrifice for me, my family and our country. I could not be prouder to live in a country where brave young men and women risk their lives so we can all be a free nation. This small gesture is my way of saying THANK YOU!"
Check out our Grand Ronde Wilderness Float Trips when you get a chance and feel free to drop us a line if you're interested in helping out with this awesome trip. These young men and women certainly deserve a great experience in the outdoors after all they've been thru!
Best of rafting,
Dennis Dickson
www.flyfishsteelhead.com
E-mail Dennis at DDDicksons@aol.com or phone at (425) 238-3537