It's mid to late August in the South Puget Sound region, which can only mean one thing…
Well,.. actually,.. it can mean more than one; however for this tid- bit of info, it is in regards to one thing, Nisqually kings.
For those who reside in the 360, the 206 or the 253 area codes, and has put in their time on the Nisqually river, you know that the Nisqy kings can be one of the most locked jawed, constantly rolling, middle fin flippin, difficult Kings to entice into a bite…
Or are they?
If you are a sports fisherman who enjoys fishing bait under a float for fall kings, but have minimal success, here is a little trick to think about. The next time you're out in pursuit of the south Sound bounty, you may want to dress those eggs up a bit. Make them more than just eggs, entice these non-biting Nisqy 'nooks, with an H'orderve…
Most NW fishermen are familiar with the cocktail. It's simply a glob of eggs, under a float, topped off with a sand-shrimp. The way I see it, if we can fish cocktails we can certainly fish H'orderves. Now, I'll tell you right up front that there is a little extra work involved in creating these enticing morsels. But if it's the difference between success and a skunk, then a little extra work is well worth it.
To make a great H'orderve requires more than one ingredient. The right ingredients are key. I like the combination of Pautzke Fire Cure eggs and Tuna. Not just any tuna, but tuna belly chunks.
There is a tremendous amount of fat and oils in tuna belly. I use them often, cut into strips and wrapped on plugs. It can be difficult, as tuna belly fat is not like meat so it really doesn't hold together well. The ability to hold two different types of bait together is pretty basic. It's simply making oversize spawn sacs.
I start off with decent size egg clusters…
The first thing you notice is that these baits are not your normal size Steelhead spawn sacs. The standard 3 X 3 pre-cut mesh, won't get it done. You'll need to cut larger size mesh from a roll.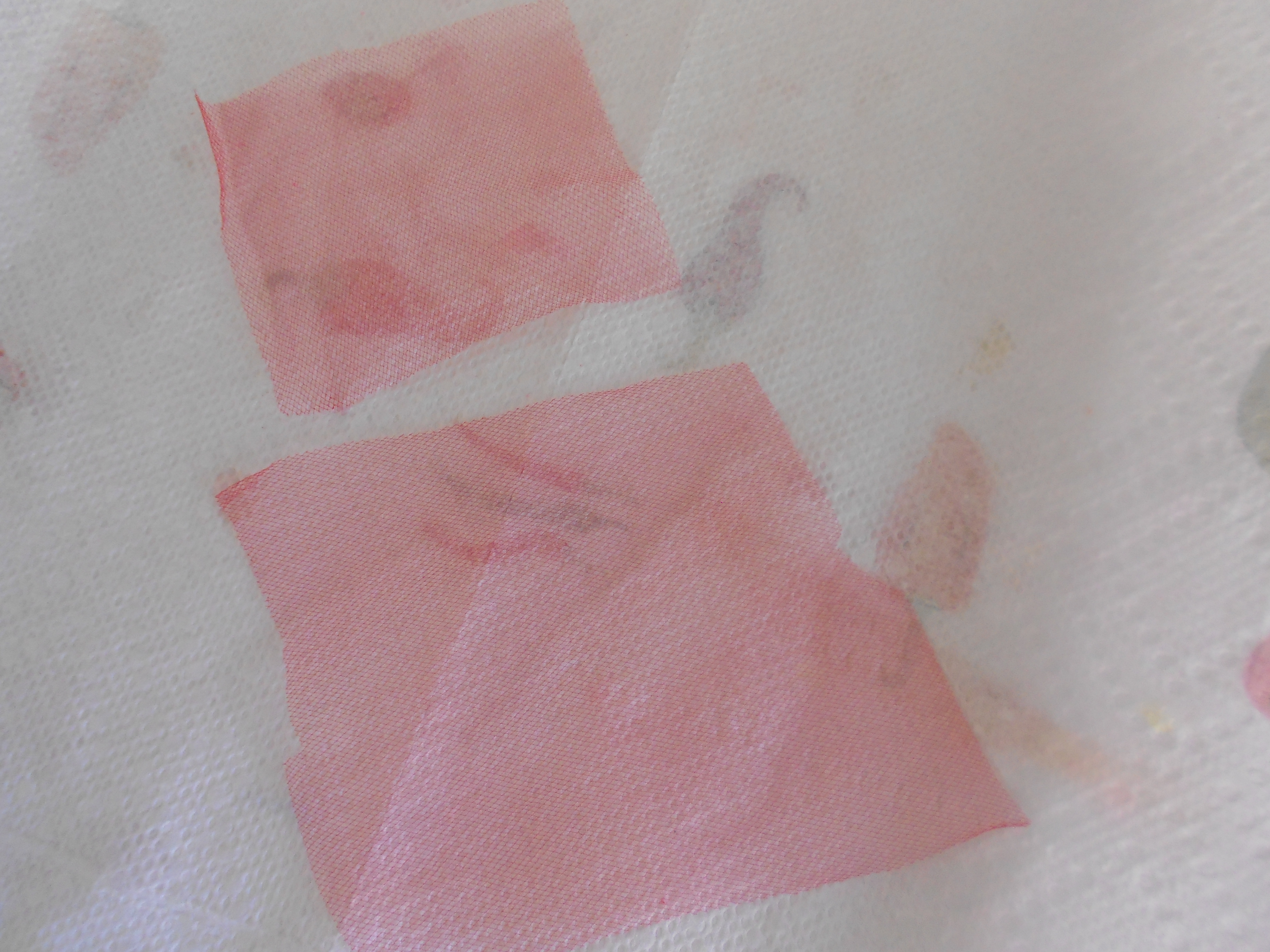 Pictured here is a standard 3 X 3 piece of mesh and an oversized piece I cut from a mesh roll.
Something I like to do to prep my tuna chucks prior to adding them to the spawn sac, is simply sprinkle on some Pautzke Fire Cure Natural. This adds a bit of extra Sulfite to your bait and draws out some of the oils, keeping them moist.
Next I'll take cured chunks of tuna and place them on each egg cluster.
Within just a few minutes you can have several spawn sacs tied.
Here's something to consider; never create just one type of bait. Pictured here is the Tuna/Egg H'orderves and also some oversized spawn sacs with just egg. Well, perhaps egg and a little shrimp oil and stuff. The point here is to create a couple different bait options. Keep them separate so you absolutely have completely different offerings. Putting them all in one bait box would result in spawn sacs that smell like, egg, tuna, shrimp, anise, & krill. Not saying it wouldn't work, but I have much more confidence in the ability to offer different baits on any given outing.
Do it right and you just may be happy with the results!!!
Duane Inglin
The Outdoor Line
710 ESPN